Small Businesses Battle Uncertain Future
With the looming threat of expiration dates closing in, millions are going to lose their unemployment benefits right after Christmas.
The clock is ticking on Congress and the administration to extend benefits and to disperse the second round of stimulus checks. If no deal is reached, many will lose their only source of income left.
"Fortunately, I was eligible for unemployment. Most of the people who can keep their jobs in restaurants are the undocumented so they suffer the most."
Alfonso Merino,34, from New York City, works in the restaurant industry and has not been able to go back to work since March.
"I hope they can extend unemployment because most of the bars are still closed and finding a job now is almost impossible," he said.
According to a news release by the Department of Labor in the week ending of Dec. 5, the adjusted initial claims was 853,000, since then, there has been an increase of 137,000 new unemployment claims filed.
According to the Bureau of Labor Statistics, there is a rate of 7.9 percent of people unemployed currently in the United States, totaling approximately 12.6 million people.
And it's not just in the service industry.
"I just got laid off with no warning after finally landing a job after almost a year."
Nayena Binte Mowla, from New York City, was working as a Marketing Coordinator, she got laid off due to COVID-19.
"I work at JFK Airport and I have been laid off since March 24 and they never call me back. I'm still waiting to hear from them"
Christopher Devito, 50, lives in ozone Park Queens, New York. Devito has been unemployed since the pandemic started, and he was working as a baggage handler and now he waits day and night for a call from his employer.
Gov. Andrew M. Cuomo announced new metrics in hopes to protect hospital capacity, with these new metrics Cuomo also expects to see a decrease in the micro-cluster zones to help control COVID-19 spread
Additionally, Cuomo announced updated calibrations to business guidelines based on recent CDC guidance, under these guidelines, indoor dining in New York City has now been prohibited since Dec. 14. Gyms and salons will be allowed to remain open with restrictions in Orange Zones.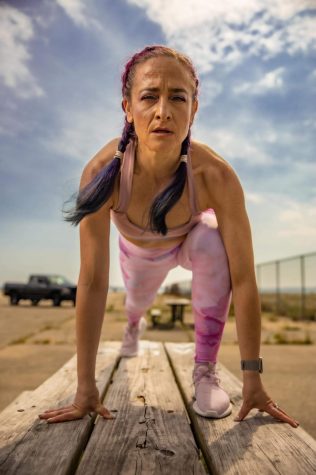 Jessi Albin, from Brooklyn, founder of Jessi Fit Pilates, said her studio is supposed to fall under the category of businesses that are allowed to stay open but according to Albin, neither Cuomo nor Mayor Bill de Blasio made themselves available for the small fitness businesses.
"Both Cuomo and De Blasio have refused to meet with the studio owners and have simply referred to us as recreational, and not essential enough to reopen. I'd love for the city and state to reconsider taking out our taxes this year since they have effectively killed our chance at earning a living. I sit below the federal poverty level now and only have my family to thank for surviving this pandemic so far. And my family is not at all wealthy"
As a fitness instructor, Albin has dedicated 2o years of her life to helping other people with their health and wellness needs. Albin was always able to live comfortably and had enough income for rent, bills, and extras; however, now she's barely able to afford to feed herself.
"The state and city have turned their back on my entire industry. I was paid as a contractor on my 1099 because many of these companies were too small to take on the expense of hiring us as employees. Which means I qualify for very little unemployment." she said.
Albin is the voice of many of the fitness instructors who were stripped away from their careers.
"Many of the businesses that have shuttered- the small group fitness boutiques were owned by women. They were given zero support by the federal state and city government, many of these women poured their life savings and used their credit to open these studios up."
Congress is currently negotiating an additional stimulus but nothing is final as of press time. This leaves many small businesses with an uncertain future.
"They will never recover the cash and will now not only not have a business," said Albin. "They face a tremendous amount of debt and no way to pay it off."
Leave a Comment
About the Contributor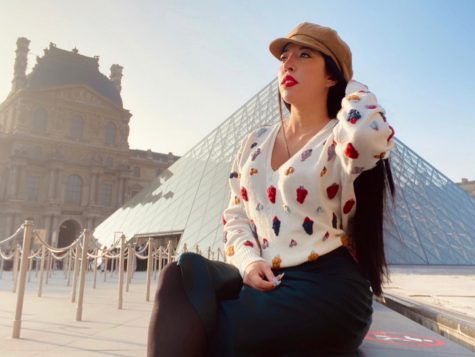 Nicole Alarcon, Associate Editor
Nicole Alarcon is a senior at Mercy College, majoring in journalism. Born in São Paulo, Brazil, she moved to the United States at 10-years-old.

Nicole...