OP/ED: I Might Have Tacos Tonight
"It one of the most inconsiderate and offensive things I have heard someone say and quite frankly, it makes me question both the respect and intelligence of those in our government."
Alexis Monserrate, a sophomore of Puerto Rican descent majoring in sports management, was enraged and spoke the aforementioned words after gaining knowledge of an event, which took place in East Haven, Connecticut late month.
FBI agents arrested four East Haven police officers for excessive force and conspiracy against Latinos and when East Haven Major, Joseph Maturo Jr. was interviewed after the incident, his response struck the nerves of many within the Latino Community.
Reporter Mario Diaz of WPIX asked Maturo what he would do for the Latino Community after the arrest of the four police officers and his words instantly went viral.
"I might have tacos when I go home, I'm not quite sure yet…" said Maturo.
Diaz instantly, interrupted the major's response saying, "You do realize that's not really the comment to say right now, 'I might have tacos tonight?'"
The major quickly attempted to correct his mistake by elaborating "and when you asked me what I was doing for Latino's tonight, I may go out and have a Latino dinner in the Latino community. There's nothing wrong with that and you can twist it and turn it, whichever way the press decides to do."
At that point, the damage was done.
"I think what the mayor said was not only negligent but it was also racist," said Alfredo J. Pinto-Ricardo, a senior of Columbian descent majoring in legal studies at Mercy. "I believe in Freedom of Speech, but not speech that degrades a certain community."
In a town where the population is estimated to be around 29,000 the racial makeup is 91.72 percent white, 5.68 percent Latino, 2.55 percent African American, 2.84 percent Asian, and 2.79 percent from other races.
Although, when looking at the numbers, the Latino community in East Haven is seemingly scarce, thousands of people, from different races, who heard the mayor's response, felt the same way.
WFSB News covered a story later in the week after Maturo's comment in which Reform Immigration for America hosted an overnight campaign to text the word "taco" as a sign of outrage.
According to WFSB's reporter Karen Lee, over 2,000 people took place in the campaign and hundreds of tacos were hand delivered to the major's office the next day in a physical protest.
"These tacos represents every person across America who were disgusted and condemns your comments," said one of the women who took place in hand delivering the trays of tacos to the major's office.
After realizing his error, the major spoke on camera on Face the State for the first time after his interview with Diaz in an attempt to reconcile his fault.
"I should have stopped and thought. I did not do it. What I should have said 'I'm going go out and do what I'm going do for that community that I'm going to do for my whole community, and that's to keep us safe," said Maturo.
The mayor wasn't in his office to receive the numerous trays of tacos, so one was left behind for him while the others were brought to Downtown Evening Soup Kitchen in New Haven.
"I don't feel that an apology over a television show is what he should have done," said Maria Nardulli, a sophomore of Italian descent majoring in physical therapy. "I'm not a part of the Latino Community and his words angered me enough to think that a public apology and other forms of remorse should have been expressed. Talking about it on television, something that is blatantly rehearsed and could have been edited is really not enough and that's coming from me. So imagine how people within that Community feel."
Several Mercy students agree that Maturo should have showed some more compassion and depicted it in a difference sense, but others, like the group that delivered the tacos to his office, have accepted the Mayor's apology.  However, the group also stated that they hope it starts a real dialogue with the community.
Leave a Comment
About the Contributor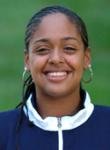 Jasmine Williams, Managing Editor
Jasmine Williams is a Senior majoring in Media Studies (Journalism) and minoring in Psychology. She is the Editor for the Impact and co-captain of Mercy's...