Halloween and Other Confusion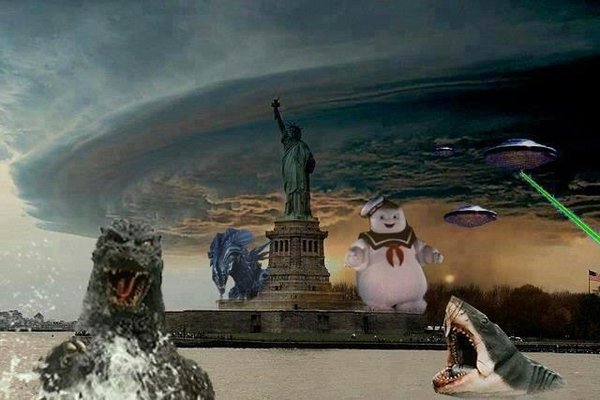 I've been walking around in a mental fog lately, unsure of the source, but now that the last few days have begun to fall into perspective, I blame the feeling of being slightly off-center not as a result of any major damage I witnessed after Hurricane Sandy, but on the more subtle after effects of the catastrophic storm. For example, my wallet loves the free subway rides, as the city works to get its massive transportation system running again, but on the other hand, it's apparent that something is really wrong with the city if they're offering free transportation.
While some parts of New York City have been completely destroyed, other areas, mostly Manhattan above 34th Street, show few signs of Hurricane Sandy. On Monday, the night of the storm, windows in my apartment in Upper Manhattan shook frighteningly with the wind, and the lights flickered a few times, but by morning, the only noticeable sign beyond some torn off tree limbs was the quiet left behind by the absence of rattling subways and loud, early-morning garbage collection.
That day, I slipped into a surreal daze of disbelief brought about by coming through a natural disaster unscathed, even as we viewed 24-hour media coverage of the devastation just miles away in Lower Manhattan, Staten Island, and Queens, feeling helpless as we watched people lose their homes to floods and fires.
In retrospect, an unexpected partial-week holiday sounds welcome, but by Tuesday afternoon, I felt restless and unproductive without knowing whether I would return to school or the work the next day, a kind of lethargy brought about by uncertainty.
On Wednesday, a walk through my neighborhood showed that the confinement brought about by the disabled subway was making people claustrophobic. The sidewalks were crowded with people, more than usual, and it seemed I wasn't the only one feeling off-kilter. It was Halloween but it wasn't. Very few families had costumed kids in tow: a vampire queen here, a Super Mario Brothers there, but nothing like previous years where families crowded the sidewalks on their way to wander through a Haunted Forest that my local park put on every year. That, along with Greenwich Village's annual blowout parade had been cancelled.
Continuing on, I saw a couple of teenage boys trick-or-treating their way down the sidewalk's bodegas and delis with cheap plastic bags to collect their candy, not even bothering with costumes. A neighborhood pub advertised a costume party, but when my husband and I stopped in for a drink, the bartender appeared to be the only contestant. Dressed as a pirate, he attempted to wait on dozens of drinkers who couldn't be bothered with costumes this year; I imagined he regretted being one of the only employees who lived close enough to make it to work.
On my way home after a depressing attempt at finding Halloween revelry, images much worse than a sad Halloween have stayed with me. An endlessly long line of people waited for a bus to come down Broadway. At the same time they were trying to avoid stepping on the fire hose that was snaking out from the A train's subway station, pumping out rivers of flood water into the street.
A half a block later, a line of cars clogged up two lanes of traffic in what appeared to be a normal traffic jam, but was in fact dozens of cars lined up for their turn at one of the handful of gas stations in my neighborhood. The line went on for so long I couldn't even see the end of it. I had heard earlier that day that gas stations were suffering gas shortages, a result of many gas stations being out of service due to lack of electricity. It looked like the domino effect had worked its way uptown.
The next morning, the same gas pumps were shuttered by yellow tape, indicating that they too, had run out of gasoline, leaving drivers unsure of the next step.
For all it preparedness and warnings, New York still wasn't ready for the magnitude of this storm, but I'm not one to criticize. How can a city prepare for something that never really happens? Everyone I know who escaped major damage is thankful, but seeing New York City brought to its knees is no small thing, and not likely to be forgotten any time soon.
Leave a Comment
About the Contributor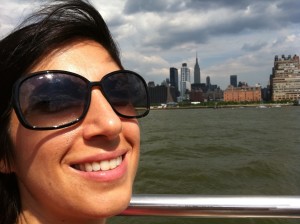 Michele DeBella, Impact Staff
Michele DeBella is a journalism major who loves to discover the interesting stories in people around the world. After more than ten years of living a nomadic...