Lights Brings 'Skin&Earth' to Life at Irving Plaza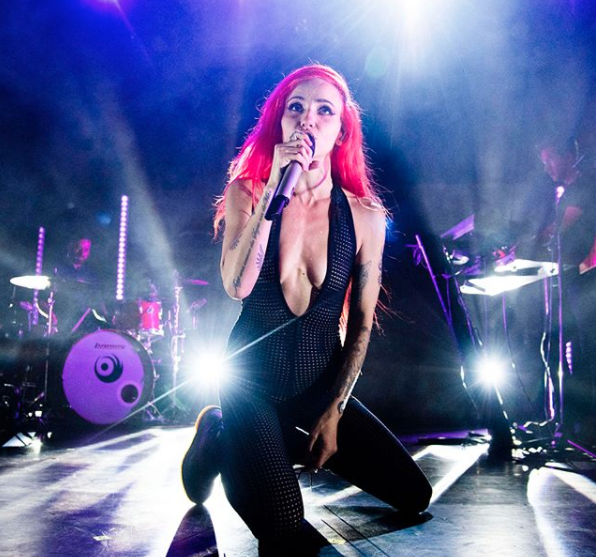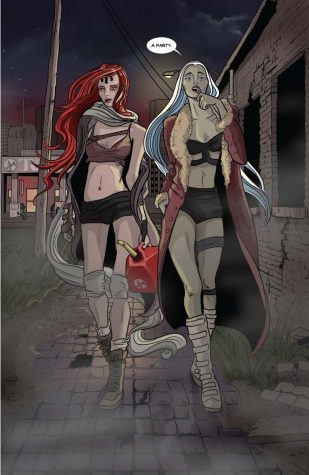 Canadian native and rising pop sensation Lights Bokan (known as first name "Lights") owned the stage on the New York leg of her We Were Here Tour, in support of the concept album and comic book Skin&Earth.
In September of 2017, Lights put out her fourth studio album titled Skin&Earth. This concept record was released alongside a comic series of the same name that Lights wrote and illustrated after teaching herself how to create digital art and write comics. Each song in the album corresponds with a chapter of the comic, which follows fearless red-head Enaia Jin through a not-so-distant future's post-apocalyptic world. Living behind a wall in the poorest sector of the last city on earth, Enaia encounters new lovers who lead her down a dark and magical path, where she must fight to uncover good and evil in a world of corporations and sickly sweet gods and monsters.
The album is Lights' newest reinvention of her classic electronic sound, this time blending modern EDM-inspired pop and alternative rock vibes. With stronger vocals and more powerful instrumentals than ever before, Lights shines while singing the story of Skin&Earth.
After joining the band PVRIS's fall tour as an opener, Lights hit the road again for a full-length headlining tour in the United States and Canada with openers DCF and Chase Atlantic.
Irving Plaza was bustling Monday, February 26th, as DCF (who came full-clad in a prince costume and closed his set with an acoustic Paramore throwback) and Chase Atlantic (who blended rap, rock, and jazz with their surprising charismatic energy) hit the stage to warm up the crowd.
With the crowd ready to go, Lights hit the stage as fans screamed and yelled her name. The small venue was stuffed, and the energy of the room exploded when Lights took to the stage, silhouetted behind a huge LED screen, to open with the dark vocals and guitars of "New Fears."
Looking at the concert-goers, you could tell that Lights' music appeals to an array of age groups and walks of life. Young high school girls dressed up in Enaia and Tsu cosplay from the comics were standing next to 30-something year old city folk with long beards, skater bros, goth girls, and middle aged fans– all were in attendance that night, and all were singing along to Lights' sweet melodies.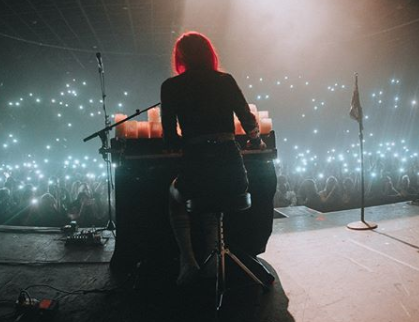 This could stem from that fact that she performs her music in an array of genres. The concert starts out with a more "rock band" like setup– guitar, bass, drums, keys, and vocals – as they power through the angry "Savage" and energetic "Toes." The middle of the show featured an acoustic set, with Lights on guitar alongside drummer and pianist. She encourages the crowd to sing along with her, and an intimate and comforting atmosphere took over as voices rang out during the hauntingly beautiful acoustic version of "Muscle Memory." After mellowing out a bit with acoustics, Lights pumped up the crowd yet again jumping into the most "poppy" of her songs, belting out on "Skydiving," "Running With The Boys," and the hit single "Giants," which closed the set. After the chants and cries of "One more song!" enveloped Irving Plaza, she jumped back on stage to perform the song "We Were Here," earning the tour it's name, and ended the night with the triumphant "Almost Had Me," coinciding with with the climax of the story.
Between each set of the show were interludes featuring animations of her comic book artwork, following the story of Skin&Earth. The world of the comic was built into the set design as foggy scenes and stage lights matched the color schemes that were a striking feature of the artwork. The piano brought out for her acoustic set was adorned with melting candles, glowing in the foggy stage light.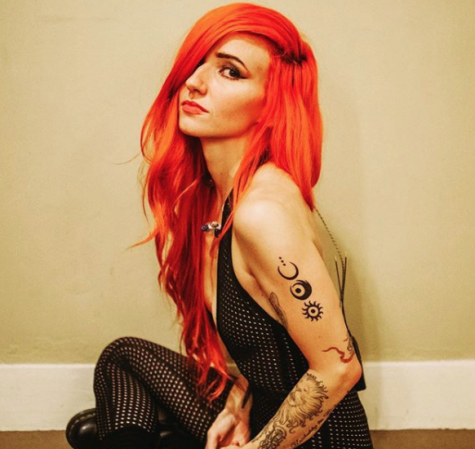 Even Lights' attire was that of a comic book hero – starting out the night in a skin-tight cat woman suit. She then changed into shorts and a yellow rain jacket that draped off her shoulders for the acoustic set, following with a beige crop-top adorned with Japanese lettering. She finished the night in a black crop top, the fashionable minimalism much in the style of Skin&Earth.
This was my third time seeing Lights perform live. First was when she opened for Owl City in 2010 after the release of her first album The Listening, then in 2011 after the release of sophomore record Siberia. Each time I see her I am amazed by the growth of her musicianship, charisma, and vocal ability. In 2010, her stage presence was that of a nervous yet talented young girl, but now, after nearly 10 years of touring and performing, she is a woman who exudes confidence and power.
Her charisma shines on stage and the community surrounding her work is accepting and kind. All in all, going to the We Were Here Tour was a throughly pleasant experience, as there's no better way to spend a Monday evening than with good music and good people.
Leave a Comment
About the Contributor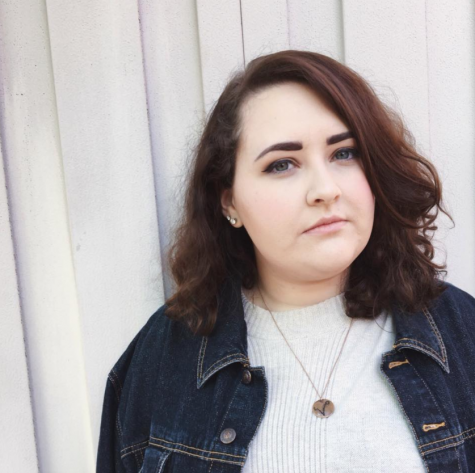 Kristin Millard, Impact Staff
Kristin is a musician, audio engineer, and recording studio assistant from suburban Chicago. She is constantly attending local shows to support her friends,...