I Lost My First Love
Not everyone can say that the first person they kissed has passed away, but unfortunately, I can.
In eighth grade, I moved to a new town and had to go into my new school for the new student orientation. I was extremely nervous to step foot into a new school and start a new chapter.
I walked into the guidance counselor's office to meet my first ever counselor and I saw a boy there with hair like Justin Bieber circa 2010, but instead of blonde, it was black. He was about 5-foot-8 and was with his mother. I thought nothing of him as I walked by nervous about my encounter with my guidance counselor, but it wasn't long after that I learned he would change my world forever.
Eddy Carvalho was my first ever boyfriend. Not only was he my boyfriend, but he was one of my best friends before that. We were constantly texting and laughing during class; always checking in on one another, but we never noticed that our friendship was turning into love.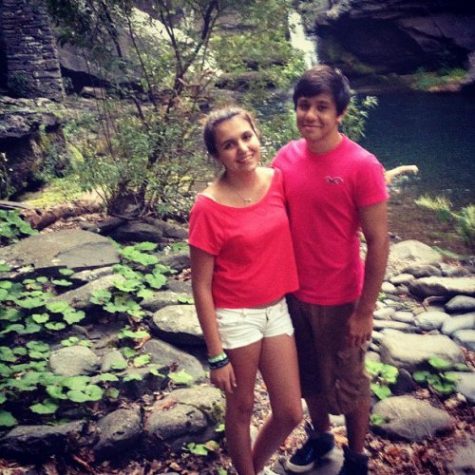 Eddy was someone who could light up any room he walked into. His jokes and laugh have stayed with me, even after years of not speaking. He truly could turn anyone's negative day into a positive one with just the crack of a joke.
I'll never forget the day I told him I liked him. It's a day that I could replay in my head over and over again. We were on our eighth-grade class trip to Washington D.C.
I was rooming with three other girls, one was my best friend at the time, and the others were close friends. I shared with them how I felt about him and I had one of them send him a text telling him that I liked him. I remember the next day how awkward I felt just talking to him, even though he was someone I considered to be one of my closest friends.
He asked me to be his girlfriend a few days after the trip, and I couldn't have been happier. He was my first boyfriend and he didn't just teach me how to love someone, but he taught me to love myself. We spent every day together in school, after school, and on the weekends. He constantly cheered me up when I was down and made me feel loved every day without question.
11 months came and went in the blink of an eye, and we were no longer together. The reason behind it I cannot remember, but I do know I hurt him and I should've done it better.
I moved to a new high school when I was a sophomore and I never saw him again.
Two years ago, Eddy Carvalho died of cancer. All I'd heard about him was that he was a fighter and he never showed any pain. This didn't shock me, as I watched him break his ankle and suffer many other injuries from soccer and remain completely unphased. He really was a fighter.
One of my best friends called me to tell me the news and I truly could not believe it. My eyes filled with tears as I sat in shock, and I ran straight to my mother's room to tell her what happened. He was like her own son.
To this day, I regret not apologizing to him for the way our relationship ended. He treated me like a queen and I threw him away like he was nothing. This has weighed heavily on me and it probably will for years to come – just thinking about how I could've said one last word to him, but I couldn't find a way to say "sorry" or "you were so good to me and I wish you the best."
My friends reassured me that he always wanted the best for me regardless of how things ended, but that wasn't good enough for me. I know I should've said something and I will always regret it.
He deserved a lot better than what he got and it's something I'll always believe.
Eddy will go down in history as one of the greatest people I've ever had the pleasure of knowing. My family loved him, my friends loved him, and I loved him, too.
Leave a Comment
About the Contributor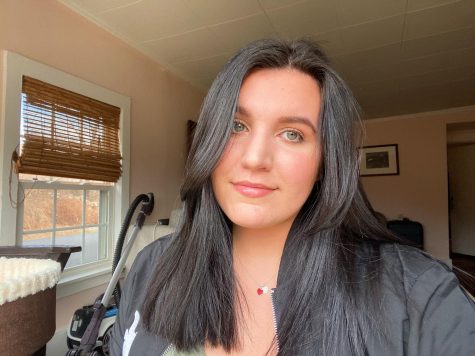 Alexis Lynch, Managing Editor
Alexis Lynch is currently a senior at Mercy College. At Mercy, Alexis is a Media Studies major with a focus in Journalism. She has gained experience that...