One Year Later
It's been a year since COVID-19 was declared a global pandemic.
Life has changed right before our eyes, as a country we have watched many die and suffer from the pandemic. We watched people lose their income, houses, and families. It's been a challenging time, but we are somewhat seeing the light a whole year later.
While masks and social distancing still happens to be around, vaccines are being rolled out and administered every day. On top of that, every American adult is supposed to have the chance to be vaccinated by May 1st. This is a huge win for us Americans, many people can now live their life, not in fear of the virus. We can now grow and start to return to normal.
This time was hard for me, being inside for long periods of time really harmed my mental health and my health in general. I gained weight, dealt with depression more than ever before, and had to find ways to keep my brain occupied. I had to deal with not being able to see family and friends for months upon end and those are the people who keep me going.
We dealt with the terrifying thought of TikTok being banned in America which left everyday people like me and influencers shook to the core. We watched riots and protests break out around the country, police shoot innocent people, and we also saw innocent police being treated horribly by others.
We elected a new president, Joe Biden, and left the old Donald Trump behind. The people fought for what they wanted and we got it. Last night, the COVID-19 relief bill just got passed which will supply American's with $1,400 stimulus checks, $300 weekly UI, FEMA will pay back those up to $7,000 for COVID funeral reimbursements, and much much more.
On a positive note, this time has brought new trends, friends, and stronger relationships. We've seen Nintendo Switches be sold out for months due to the pandemic (which I happened to buy one myself), multiple Netflix shows gain major popularity, and Zoom being one of the biggest video chat platforms I've ever seen since OoVoO.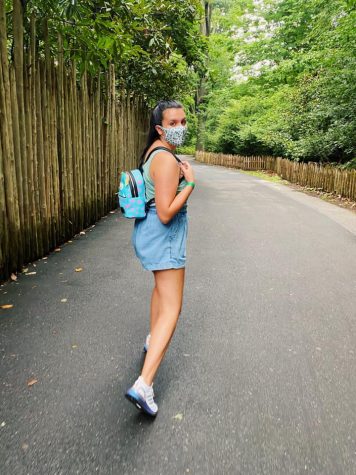 We saw toilet paper and paper towels sell out of every grocery store around the country, which still makes little sense to me. We watched gas prices plummet and then skyrocket again, and we all learned how to work from home.
Personally, my relationship grew stronger through the pandemic. We basically lived together, traveled together (safely), and supported one another through hard times. We came up with fun ideas like baking from scratch, playing video games, doing puzzles, and much more to keep each other occupied.
I picked up a new hobby of sidewalk chalk and realized that I'm actually pretty good at it. I've drawn Patrick Star, Forky from Toy Story 4, Todd from Mario Kart, and the aliens from Toy Story as well. I lost a job but gained a new one that I happen to love, and I've learned a lot from school even though it's been hard. I celebrated my 22nd birthday outside with my closest friends and went to the zoo since I couldn't go to a bar or out to eat.
If I've learned anything though, it's how important it is to be around others. Whether that's classmates, teachers, friends, family, or fellow employees. Interactions with others are so important and it took me all this time alone to realize how much these people influence me. They brighten my days and make me happier. Sure, Zoom works but there's nothing like seeing those you love in person.
There will be days in the future when I sit down with my kids or my grandchildren and tell them about this odd and strange time. Where I get to show photos of us wearing masks and keeping six feet from others, who knows maybe one day I'll even show them this column.
America seems to be rehealing slowly but surely, and it's crazy to think that I lived through a global pandemic. Here's to kicking COVID-19 to the curb, hopefully.
Leave a Comment
About the Contributor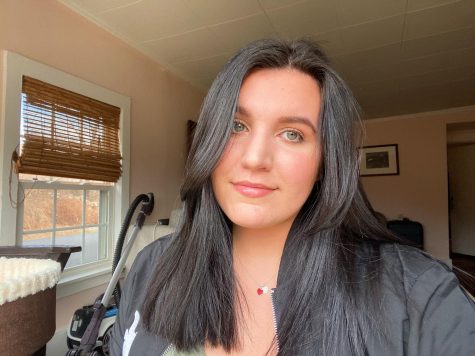 Alexis Lynch, Managing Editor
Alexis Lynch is currently a senior at Mercy College. At Mercy, Alexis is a Media Studies major with a focus in Journalism. She has gained experience that...