Tom Brady Needs More Help
Tom Brady is the reigning NFL MVP. At the age of 41, he is still playing at an all-time great level. He constantly goes out every week and put up remarkable performances that are remembered for years to come. Coming out of the preseason the New England Patriots receiving core was completely decimated. The only reliable target Tom has to throw to is Rob Gronkowski.
Julian Edelman is the only other receiver Tom has that is consistent and he is currently suspended for the first four games of the NFL season. Brady is always making less talented wide receivers look like all pro players. It's time for Bill Belichick to get Tom Brady an Elite wide receiver that can create mismatches on offense. Having an elite wide receiver on offense would open the field up for Tom Brady because the defenses cannot just always double team Gronk.
Randy Moss was the last great wide receiver Tom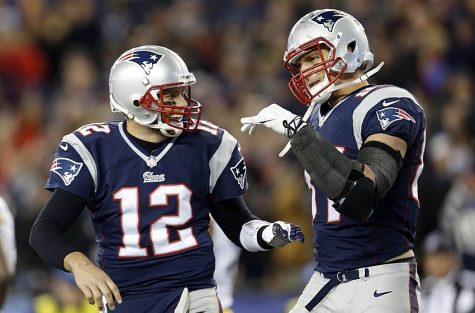 Brady had the luxury to throw to. When Tom had Moss they created magic together, every game was must-watch TV. In 2007 Moss had 98 receptions for 1,493 yards and 23 touchdowns. Brady threw for 4,806 yards and 50 touchdowns. That's the type of season Tom Brady is capable of when he has an elite wide receiver that can create instant separation from defenders.
The New England Patriots need to trade for Josh Gordon or sign him as a free agent when he is released by the Cleveland Browns. Some fans might say why should anyone want Josh Gordon on their team when he cannot be trusted. Well, the answer is simple, Gordon has Hall of Fame talent and you never give up on a player of his caliber. I believe that being in New England's structured and discipline organization would benefit Gordon. He would be catching passes from the greatest quarterback of all time. Josh Gordon would be in a system that would feature him and allow him to live up to his enormous potential.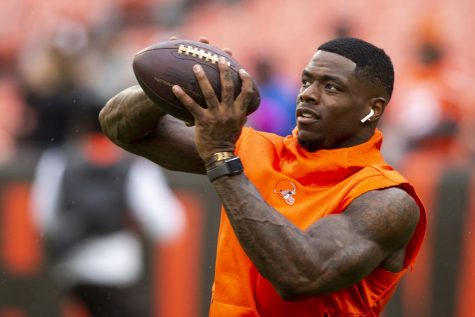 Every New England Patriots fan is dreaming about the idea of a Brady to Gordon connection in the near future. This is the type of help Tom Brady needs. A Gronk, Edelman, Gordon trio would be a matchup nightmare for defenses. Josh Gordon on the Patriots has the potential to be 2007 all over again. Get this done Bill. The G.O.A.T needs one more receiver to help capture his 6th Super Bowl title. 
Leave a Comment
About the Contributor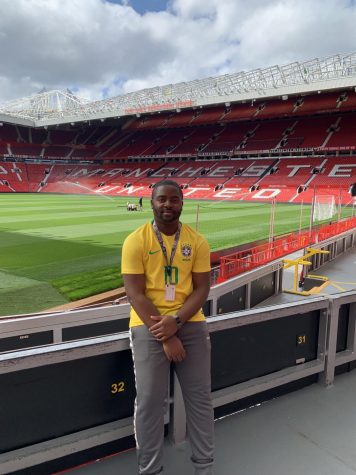 Chevaughn Hurst, Impact Staff
Chevaughn Hurst is a senior majoring in media studies with a concentration in journalism. He grew up in Jamaica and migrated to the United States at the...