Alkaline Is Dancehall Main Protagonist
When we see greatness, we should just pay homage and respect the person talents and accomplishments.
At the age of 26 years old, Alkaline has quickly emerged as the man who is the main face of dancehall at the current moment. He got his big break at the age of 18 years old and he hasn't looked back since.
In 2016, he had his breakout year where he released his debut studio album titled "New Level Unlocked". This album was a masterpiece, where he showcased his musical talents, from different tracks like "Champion Boy", "Conquer the World", "Tom Taam" or "City".
His haters who are more like undercover fans, have never given him the recognition he deserved. The current state of dancehall culture in Jamaica has left many to believe that there can only be one person at the top. The different factions in the industry who are influenced by the Gaza movement led by Vybz Kartel tend to hate on him for no reason. Alkaline once did an interview in Jamaica with a notable name in Jamaican entertainment and during the interview he said "I respect all artists," but the fans who were watching were not satisfied.
As a young youth coming up in the industry everyone wanted Alkaline to say that he was influenced by Vybz Kartel like many others artist who came before and after him have done, but his refusal to say that made most of the industry try and fight his career. Many tried to push the narrative that he copied Kartel's image, but in my opinion that was false. Alkaline was doing what was best for his career, while maintaining being different. Alkaline said it best when he said "would you give that artist copyright to courage and controversy."
Alkaline has always been different when in came on to Dancehall unlike many other Dancehall artist including Vybz Kartel, he became a force to be with reckoned with by himself. He did not get help from any other artist, no features, no cosigns, nothing. His success has been because of the hard work he has put in on his own.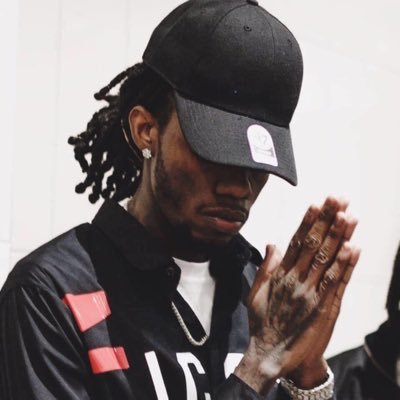 At various points throughout his career, Alkaline has always been the main topic in dancehall. When he clashed Popcaan lyrically, he brought dancehall back to its competitive nature. With little to no experience in clashing, Alkaline showed the culture that he was a well-rounded artist with his delivery and lyrics. He eventually made Popcaan back down from the clash.
In 2019, he once again brought back energy to dancehall when he clashed Squash and Chronic Law at the same time and subsequently gained victory over both of them after they backed down. Clashing is what makes dancehall fun for most fans because it brings out a different side to the artist.
In the beginning of 2020, he changed up the pace of dancehall after he released songs like "Ocean Wave," "Monopoly" and "Nah Fi Like." Ocean Wave talked about how he has made an impact in dancehall while also speaking about the struggles that he and his family have faced throughout the years. Monopoly and Nah Fi Like are songs that have subliminal jabs aimed at his rivals while also talking about things he has gained from his success.
Over the years, he has gained a loyal fanbase and created a group for himself and his fans that he calls Vendetta. They have supported him and have helped him elevate to the top of dancehall. His fans are a loyal group that always defend him whenever someone tries to disrespect or discredit his accomplishments.
Alkaline is a very talented artist that shouldn't be getting so much fight from the industry because he has helped to elevate the genre of dancehall. He has shown that he is here to stay and no one will stop him from reaching his goals in music. Alkaline is inspiring the younger generation of artist that is coming up.
Leave a Comment
About the Contributor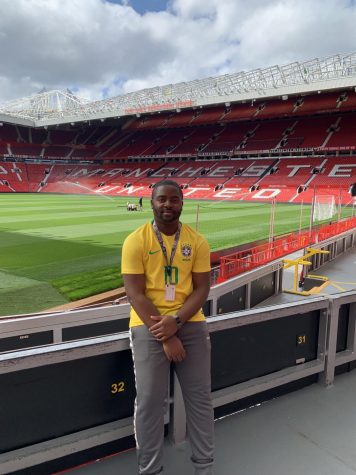 Chevaughn Hurst, Impact Staff
Chevaughn Hurst is a senior majoring in media studies with a concentration in journalism. He grew up in Jamaica and migrated to the United States at the...