A Career Full of Dominance
Serena Williams and her sister Venus Williams have been carrying USA tennis on their backs for the last 20 plus years. The Williams sisters are iconic figures in the world of sports because they helped paved the way for so many African-American women athletes. Both sisters endured criticism and were placed under immense amounts of pressure at very young ages. The Williams sisters elevated tennis and brought a new playing style to the forefront.
Serena is the greatest tennis player of all time, regardless of gender. Some might say its Roger Federer or Rafael Nadal. Both are great players, but I would disagree that they are the best. All three of these players are legends, but for me, the edge for Tennis G.O.A.T. goes to Williams.
Williams dominance have been unprecedented. She has won 23 Grand Slams singles titles, and that is the most by any man or woman in the Open Era. The Grand Slams are the Australian Open, French Open, Wimbledon, and the US Open. With two more major wins, Williams will pass Margaret Court for most majors in Tennis history. Her dominance has spanned three decades, and she won a major in each decade.
In her career, Serena has dominated a lot of her rivals when they went up against each other. Many people regard Maria Sharapova as a rival to Williams, but how can someone be a rival if the person has lost 19 straight times to her? Williams boasts a (20-2) record against Sharapova. Against her top rivals, she has a winning record over legends like Justine Henin and Kim Clijsters.
When you tune in to watch her play, everyone knows that she is going to give her all in order to secure her the win and give the fans entertainment. Anytime she is down a set in a match, she is never out of the game. If she faces four match points, Williams will not give up. Those qualities are some of the reasons why she has won so many Grand Slams and is regarded by many as the G.O.A.T.
Her overall career record stands at (834-144) and she won four Olympic gold medals. Williams has won 73 singles titles in her career and at the moment she is ranked nineth in the world. In her career, Williams has spent a total of 319 weeks ranked as the number one ranked WTA player in the world. To put her dominance into perspective, Williams once held the WTA world number one ranking for 186 consecutive weeks, she shares that record with Steffi Graff.
In doubles competition, both of the Williams sisters dominated their opponents for many years. The two have won 14 Grand Slam doubles titles. Both of them have mastered the doubles game very quickly and that allowed them to stay on top for a long while.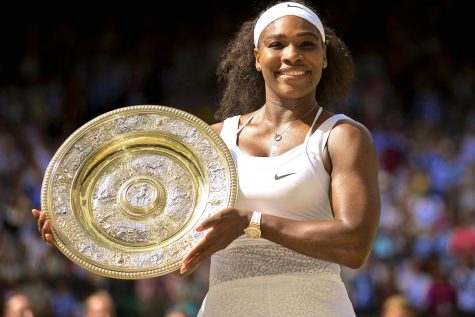 Williams has brought so much to the game of tennis and she should be applauded for what she has done for the game overall. Her fashion choices are always a topic of discussion among pundits and fans. Serena pulled off an amazing feat when she won the Australian Open when she was pregnant with her daughter. That level of determination to play while pregnant showed everyone how passionate she was about the game.
When people are talking about the greatest athletes of all time, Williams' name should be near or all the way at the top. Her name should be mentioned with all the greats of every sport because she has earned that level of recognition. As a matter of fact, Williams has been the most dominant athlete in the last three decades.
In my eyes, Williams is the best tennis player of all time – regardless of gender – and all her career accolades prove that. Williams was born with a special gift to play tennis, but her hard work, coupled with her passion for the game elevated her game. All the records she set will make it hard for another player to eclipse her numbers. Some people are starting to doubt whether Williams will ultimately eclipse the all-time Grand Slam record, but I will never doubt her because her B game can beat any player's A game. Any tournament Williams enters, I believe she has a great chance to win because she has competitive greatness instilled in her.
Leave a Comment
About the Contributor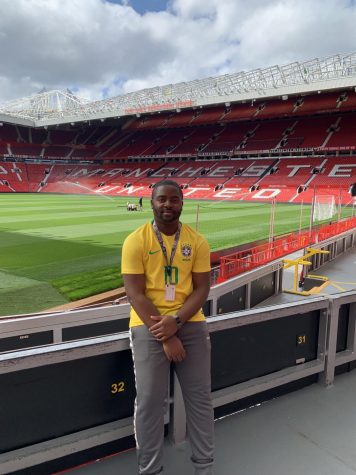 Chevaughn Hurst, Impact Staff
Chevaughn Hurst is a senior majoring in media studies with a concentration in journalism. He grew up in Jamaica and migrated to the United States at the...