The Never-Ending Debate: Messi vs Ronaldo
Lionel Messi is a magician with the football who uses skill and precision to decimate his opponents. He uses the football field as his canvas to paint a beautiful picture that leaves the fans and even his opponents in awe. To put it into simpler terms; Messi is an absolute genius football player.
Cristiano Ronaldo is a physical freak of nature who can do a lot of great things on the football field. He's is the more natural goal scorer, but he is not as skillful as Messi. He's great at playing off the ball where he can get behind the defense and create great goal-scoring opportunities for his team. In his younger playing days, he was a winger whose speed was one of his best traits, but now he picks his spot wisely when hitting another gear. Every team Ronaldo has switched to throughout his career has always gotten his best.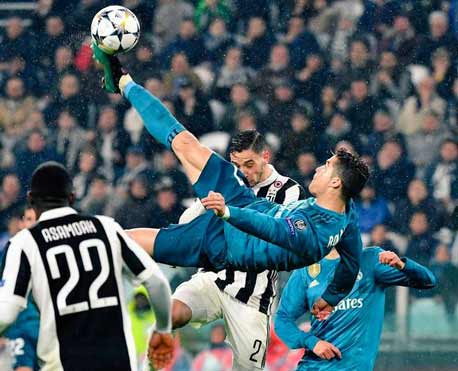 Who is better, Messi or Ronaldo? This question has been a never-ending debate amongst football fans from all over the world. Both players are football legends because they have brought so much to the game. This debate is just like the Lebron versus Jordan discussion.
The Messi and Ronaldo rivalry has brought out the best in both players over the years. When both players played against each other in La Liga it was must-see TV. The El Clasico matchups between Barcelona and Real Madrid were always entertaining because Messi and Ronaldo always pushed each other to greater heights.
Each player had to try and one-up the other in their matchups when their respective teams played. If Messi scored two goals, Ronaldo would try to get a Hat Trick. This type of competition is what the truly great ones strive for. Both players play with a swag and a level of confidence that is unmatched.
Messi has scored 627 goals and has 261 assists in his club career. He has scored 70 goals and has 45 assists for Argentina. Messi has enjoyed an unprecedented amount of success in his career. He's won the Ballon d'Or trophy six times, which is given out to the best player in Europe each season.
In his career, Ronaldo has scored 626 goals and has 215 assists in his club career. He has scored 99 goals with 37 assists for Portugal. He has also won the Ballon d'Or five times.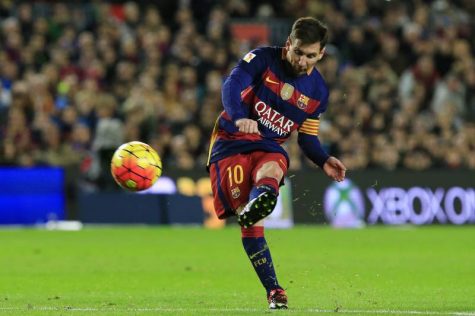 In sports, all the all-time greats will ultimately be judged by how many trophies they have won. At the club level, both players have won every trophy that you can think of. Messi's Barcelona teams have won La Liga 10 times.
The UEFA Champions League is the trophy that represents the best team in Europe. Ronaldo led Real Madrid to three straight Champions League titles and has won it four times with them. He also won this trophy with Manchester United. Messi has won the Champions League with Barcelona four times.
After leaving Real Madrid to join Juventus, Ronaldo became the first player to win the English Premier League, La Liga, and Serie A titles.
Ronaldo has won a major trophy for his national team and Messi has yet to reach such a feat. He won the 2016 European Championship with Portugal.
However, both players have failed to win the illusive World Cup title. The World Cup is what every national team strives to win. It defines legacy and creates legends who will be celebrated by their home country. Both have come close, but the collective team that they had around them also couldn't get the job done.
Ronaldo and Messi have also transcended the sport off the pitch. Both have a lot of influence and it shows in the number of people that follow them on their social media accounts. Ronaldo will soon become the first footballer to become a billionaire.
In my opinion, Messi is the greatest football player of all time. His excellence on the pitch leaves everyone shaking their heads at how brilliant he is. Everyone should appreciate both players' brilliance because they won't be able to play forever.
There will never be another rivalry like Messi versus Ronaldo because both players pushed each other to an insane level of performance and achievements.
Leave a Comment
About the Contributor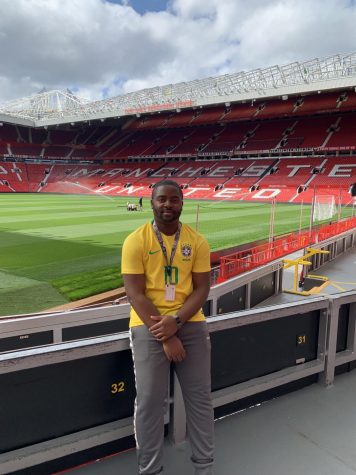 Chevaughn Hurst, Impact Staff
Chevaughn Hurst is a senior majoring in media studies with a concentration in journalism. He grew up in Jamaica and migrated to the United States at the...