A New Era in the Land
It's about damn time! The Cleveland Browns have finally won an NFL game. It took them 635 days to win, meaning their last win came on Christmas Eve in 2016.
Rookie quarterback Baker Mayfield came on in relief of injured starter Tyrod Taylor and provided an instant spark for the team. Mayfield's first two career passes were for 14 and 17 yards respectively. From that moment on, watching the game on my couch I could tell the Browns was going to come back and win the game because the team suddenly had a new level of energy. Baker Mayfield has that IT factor that rubs off on his teammates.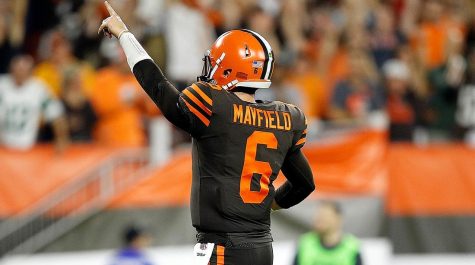 Mayfield is poised to break the long list of cursed quarterbacks that have played for the Cleveland Browns. Since 1999, the Cleveland Browns have started 29 different quarterbacks. In comparison, the New England Patriots have had 5 starting quarterbacks since 1999. Mayfield will be QB number 30, but I'm here to tell you that the Browns QB curse is over. The Cleveland Browns have finally found their starting quarterback that will eventually lead them to the Super Bowl.
The characteristics that make Mayfield special is that he is fearless. He has a pinpoint accuracy that you need from your starting quarterback. Baker is great at motivating his teammates, so he could get the best out them come game day. He is a great competitor because even though he wasn't named the starting quarterback he never complained. All he did was put in the work, so he could be prepared when his opportunity came knocking. That moment came on Thursday Night Football and Mayfield showed there is no turning back.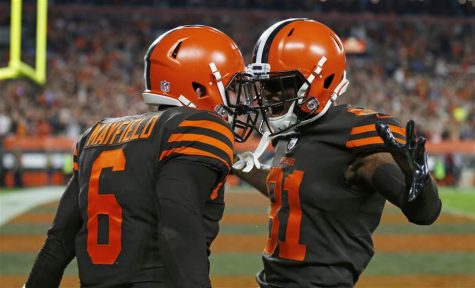 When Cleveland Browns coach Hue Jackson said: "I'd like to watch the tape" before he named his starting quarterback for the next game against Oakland, I shook my head. He is making this decision sound more difficult than it needs to be. Everyone watching the game at home or at the stadium saw that Baker Mayfield is clearly the starting quarterback for the Browns. Even a non-sports fan could tell you that the game had a different feel to it when Mayfield entered.
Hue Jackson needs to get out of his own way and just let Baker lead this franchise to levels they haven't seen in a long time. He has been saying Mayfield won't start the entire season since the NFL preseason. I never understood the logic behind sitting your 1st pick for the entire season. A rookie quarterback is going to inevitably make mistakes in a game, that's why they should always start. He is going to make mistakes, but its how he reacts to them and the steps he takes to correct them. Baker Mayfield is going to be a great NFL quarterback in the NFL for many years.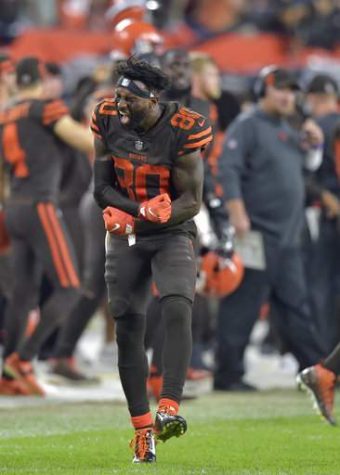 Cleveland fans felt heartbreak when Lebron James left the Cavs to join The Lakers but now they have renewed hope. The Cleveland Indians are division champs and they are poised to go deep into the MLB playoffs. Their Browns are rising from the ashes and are looking like a competent NFL franchise. The Browns have a legit defense with two cornerstone players in Myles Garret and Denzel Ward. The only team that is not trending up in Cleveland is the Cavs. They are going to be one of the worst teams in Basketball. The fans of Cleveland deserve all the good sports luck now because they have always remained loyal to their teams and that's one thing you can't take away from them.
The Cleveland Browns are back because of Baker Mayfield. King James may have left Cleveland, but the Land is now in the Baker era and he is going to be must watch tv every gameday. Baker Mayfield will lead the Browns to the playoffs this season. Dilly, Dilly to Cleveland Browns fans enjoy your free beer for your teams first win and enjoy the Baker era because he is Striving for Greatness.
Leave a Comment
About the Contributor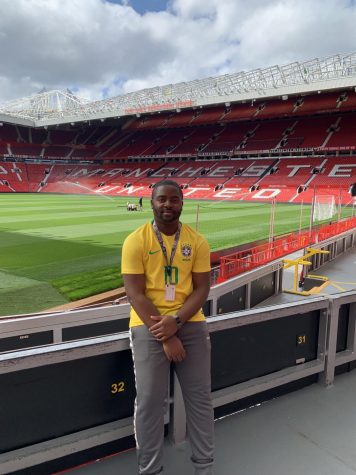 Chevaughn Hurst, Impact Staff
Chevaughn Hurst is a senior majoring in media studies with a concentration in journalism. He grew up in Jamaica and migrated to the United States at the...