#MinnieHOF: The Tale of Minnie Miñoso
Let's look at the story of one of baseball's most underrated, underappreciated, and interesting players ever.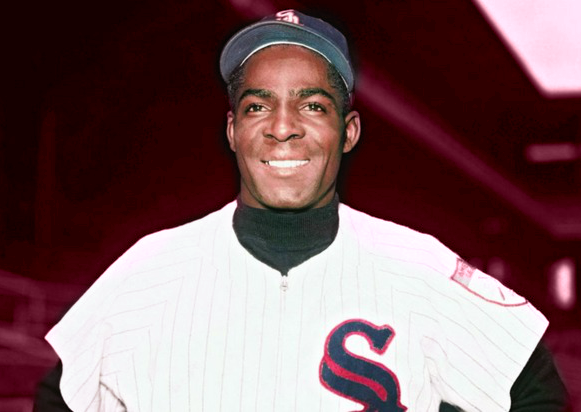 The Baseball Hall of Fame is an interesting place; on one hand, Cooperstown is supposed to honor the greatest to ever grace a baseball diamond, yet if you do something that is seen as "immoral" to the game, then it is impossible for writers to give said player a vote. It all comes to down to one's story. Although the story I'm about to tell you didn't come from a book or from T.V, like many great stories, it started with a tweet.
To me, Twitter is like the band Aerosmith: I really, really do not like Aerosmith, yet I always end up finding myself singing along to Dream On whenever I'm alone in my car, but I digress. I was on Twitter on Sunday, quickly scrolling through a variety of tweets, until one retweet caught my attention, "Players with 180 HR, 180 SB & .380 OBP in a career. Only 12 players. You know who's on the list. #MinnieHOF". While I was scavenging through the names of the players on this list, I saw the typical names you'd expect to see: Barry Bonds, Alex Rodriguez, Rickey Henderson, all recognizable names — except for one: Minnie Miñoso.
Players with 180 HR, 180 SB & .380 OBP in career.
Only 12 players. You know who's on the list. #MinnieHOF
(thanks @baseball_ref) pic.twitter.com/0OcRZ4oXxS

— #MinnieHOF (@Minoso9HOF) March 26, 2017
For some reason, I could not for the life of me figure out who the hell this was; a simple google search changed all of this, and I quickly discovered that Minnie Miñoso was one of the most interesting and underappreciated baseball players ever and I need to share this story. So without further ado, allow me to share with you The Tale of Minnie Miñoso.
Orestes "Minnie" Miñoso was born in 1925 in Perico, Cuba. Growing up, he spent much of his time working with his father, mother, and siblings on their family's sugar plantation. Miñoso quickly decided that at a young age he would dedicate his life to playing baseball; he quit school and put all of his spare time into becoming the best player he could. One famous story about Miñoso occurred during this time; when his employers at a plantation told him they wouldn't be fielding a baseball team that year, Miñoso refused to accept the news. He looked and eventually formed his own team, just so he could play. As said in an article regarding his life, "This kind of pride and determination—combined with an ability to get along with everyone—would aid Minnie immeasurably during all phases of his baseball life."
Miñoso would continue to venture all around Cuba all while playing baseball as an amateur until he was 20 years old. He then decided that he wanted to become a professional and from 1943 to 1946, Miñoso would go around Cuba, making a name for himself by playing for a variety of ball clubs. In 1946, at the age of 21, Miñoso would get his first chance to make an impression in the United States, signing for the New York Cubans, a team playing in the Negro National League. During his time with the Cubans, Miñoso had received a $15,000 per year contract to go play in Mexico, which he declined; this was in large part due to Jackie Robinson becoming the first black baseball player to sign with a major league team in 1947. Following an insane 1948 campaign, Miñoso would finally get his chance to showcase his talent at the top level by signing with the Cleveland Indians.
By the time he arrived at the Indians' minor league team in Dayton, there was only two week left in the season. This didn't prevent Miñoso (Who by this time was going by his nickname of "Minnie") from showing why Cleveland made the right choice in signing him, by hitting .525 and nine XBH in 11 games. In 1949, after a successful Spring Training, Miñoso at the age of 24, would finally get his chance to play in the majors, although he didn't adapt as quickly as he had expected. After batting under .200 in a few appearances, he was sent back to the minors. After spending two seasons terrorizing minor league opposition, Miñoso would get a second chance to impress, however, the Indians had no spot for him to play. He would be traded to the Chicago White Sox for a dirt-cheap price, and as the saying goes, the rest is history.
Miñoso going to the White Sox carried a significant impact; not only was he acquired for nothing, but he was also the first non-white player ever for the Sox. In his first at-bat, he hit a home run, and he immediately became loved amongst the White Sox faithful. Soon after he joined the team, the team would go on a 14-game win streak, in large part due to Miñoso's impact, hitting well over .300 in his rookie season at the young age of 26; he would also solidify his position in Left Field. He also had lethal speed on the bases, which would lead to the fans shouting "Go!" at Miñoso, contributing to the White Sox' nickname of the "Go-Go White Sox" during this time.
Miñoso was a master of covering home plate when batting, literally, as he was hit by a pitch a league-leading 16 times in 1951; he would hold this "honor" for nine of the next 10 seasons. Miñoso managed to live a very lavish lifestyle while he was becoming a star, "He was difficult to miss when he hit the streets of the Windy City. He drove a green Cadillac, wore brilliantly colored silk shirts and wide-brimmed hats, sported an enormous diamond ring, and carried a roll of $100 bills in his shirt." Much like a fine wine, Miñoso appeared to get better with age, hitting above .300 for almost every season he played from the age of 27-34, in an age now where 27 is considered an athlete's peak, it's incredible that he managed to remain so consistently good throughout all those seasons.
He would lead the league in steals in '52 and '53. He was also not just a great hitter, but he was also a fantastic outfielder as well, leading the majors in putouts, defensive assists, and double plays created various time; he was the receiver of the first-ever Gold Glove Award for his work. Miñoso would also go back to Cuba during the winter to show support to the fans who admired him, compared to many Americans who simply just saw him as a colored baseball player.
He was given many nicknames during this time, such as "The Cuban Comet" and more notably "Mr.White Sox", however, his time in Chicago wouldn't last forever, as he would be traded back to the Cleveland Indians following the 1957 season in a four-player deal. Despite the change of uniform, his stats remained similar. He led the Indians with 168 hits, 94 runs, and 14 stolen bases; he also has a career-high 24 home runs, 80 RBIs, and 25 doubles.
His later seasons also saw an odd power surge, hitting 24, 21, and 20 home runs in his age 32, 33, and 34 seasons respectively. In 1959, it looked like Miñoso had a chance of winning the World Series with the Indians, but only one team stayed in his way: the Chicago White Sox. The Sox would edge out the Indians for the pennant but still lose to the Dodgers in the World Series. Despite not winning the title, White Sox owner still rewarded Miñoso a ring for his efforts with the team. This also came with a trade bringing "Mr.White Sox" back home.
Unfortunately, the White Sox fell back behind and never got the chance to fight for the pennant again, with the Yankees and Orioles fighting for it the following season. While Miñoso began to show signs of his age catching up with him at 35, he still proved to be productive, batting .280. This was enough for the St. Louis Cardinals to trade for him in the winter of 1961. He was no longer the star slugger he once was, hitting for an atrocious .196 in 39 games, largely in part due to a broken wrist that kept him out for a large portion of the 1962 season. After getting picked up by the Washington Senators and having another mediocre season, he was released, again. But guess who signed him?
He returned to the White Sox for the third time in 1964, but he was mostly used in pinch-hitting appearances, he also hit last MLB Home Run during this tenure. He would be released — but he wasn't done playing pro baseball; he went to Mexico and played nine more seasons! He was really good too, hitting .360 at the age of 39. He then hit .265 with 12 home runs and 83 RBIs in 1973, when he was 47 years old! But he wasn't done yet; as he would return to the White Sox once again!
He was called out of retirement in 1976 at the young age of 50 to coach and play for the White Sox.He played in three games, and made eight plate appearances — he even got a hit! But the man still wasn't done, he played two more games for Chicago in 1980 at 54! This made him the fourth oldest player in MLB history. He also became one of two players to play professionally in five different decades!
If you thought he was done, you are wrong. Following two appearances for the St. Louis Saints in 1993 and 2003, Minnie would finally call it quits, at the ripe age of 77.
He became a member of the Chicagoland Sports Hall of Fame in 1994, the Mexican Professional Baseball Hall of Fame in 1996, the Hispanic Heritage Baseball Museum Hall of Fame on August 11, 2002, and the Cuban Baseball Hall of Fame in 2014. He was also honored with a statue of himself in 2004 at the U.S Cellular Field, home of the Chicago White Sox.
Unfortunately, on March 1st, 2015, Miñoso was found dead in his car at the age of 90. This sent much of the baseball community into despair, as the game lost one of its all-time greats. President Obama said, "For South Siders and Sox fans all across the country, including me, Minnie Miñoso is and will always be 'Mr. White Sox.'" He left his four kids and wife behind.
With such a storied, movie-like life, it would seem only obvious that Minnie would be in the hall of fame, right? That's the unfortunate part of this amazing story, he isn't. It is often said that you need at least 60 WAR (Wins Above Replacement) to be considered a serious contender for the Hall of Fame, but for Miñoso, he only had 50.8 career WAR. Miñoso didn't even play his first full MLB season until he was 25, which even now is considered fairly old for a rookie, and it also isn't like he was struggling in the minors for years. Yes, he did spend two seasons in the minors after initially signing for Cleveland, this was only because of the logjam that was in place, giving Miñoso no place on the team. From the age of 18 to 23, Miñoso had become an icon in Cuba, the Caribbeans, Mexico, and throughout the Negro Leagues. Even after he was done playing in the States, he went to the Mexican Leagues and dominated until he was 47!
The Baseball Hall of Fame's flawed nomination system doesn't recognize all of his time in various countries and leagues; he can only be inducted as an MLB player, or as a Negro League player, or a player for any other league he has played in, which is not only unfair for someone who was incredibly influential for Latin players breaking into Major League Baseball, but it is utterly ridiculous because of how great he was everywhere he played, for the most part. Minnie Miñoso is one of baseball's great heroes, and not having him truly recognized for his contribution to baseball is a disgrace to the game.
The Baseball Hall of Fame can be utterly ridiculous. Ty Cobb was extremely violent (the dude fucking confessed to murdering a man), Rogers Hornsby admitted to cheating, and Gaylord Perry was well known for his cheating; he even got caught multiple times — but all three of these men are in enshrined in Cooperstown. And these three are not alone, the Hall of Fame is full of racists, cheaters, and people who have ruined the integrity of the game, yet someone like Minnie Miñoso, who has not only had a massive cultural impact for all Latino players but who was an excellent player, is never even considered for a  simple shoutout. This is just another blemish on Baseball's "Mecca"; even Babe Ruth, the Greatest Player of All Time, was unable to achieve a 100% vote. The system is broken and it needs to change. If we can't honor our most important players, then what the point? Let's get some justice for a hero of the game.
#MinnieHOF
Leave a Comment
About the Contributor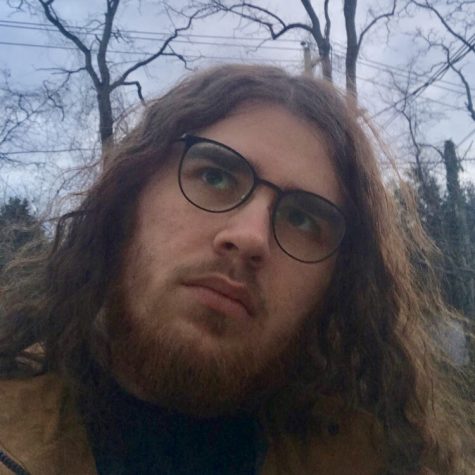 Steven Keehner, Impact Staff
Steven Keehner was the Managing Editor of the greatest publication on the Hudson.

Hailing from the mediocre Town of Oyster Bay, New York, he enjoys...