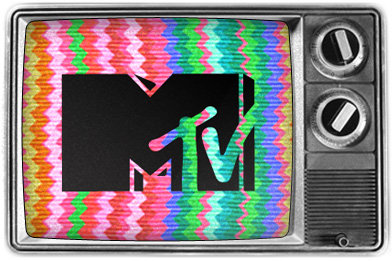 Nicole Acosta, Staff Writer

March 10, 2018
Yes music videos are still alive and breathing in 2018.
Tags: 2018, albums, borns, bruno mars, cardi b, drake, jhene aiko, kendrick lamar, mtv, music, music videos, Opinion, paramore, rae sremmurd, songs, sza, TILT, troye sivan, youtube
Jack Seda-Schreiber
Impact Staff
Jack Seda-Schreiber is the entertainment editor for The Impact News. Born in New Jersey, Jack has an almost encyclopedic knowledge of music and a wide and diverse range of musical tastes. Jack not...
Maya Wiggins
Maya Wiggins is currently a senior at Mercy College studying Media Studies. I love writing whether it is a song or a poem. Writing is my safe haven. She writes a column titled The Loner Galaxy
Adriana Saad-Vinza
Impact Staff
Adriana Saad is from Ecuador. Her grandmother brought her over when she was 15 years-old for a better future. She jokes that her plan did not go as she wished because she became pregnant two years later....
Sedoney Henry
Sedoney (Sid-Don-Knee) Henry was born in Jamaica but grew up in New York with a lifelong love for poetry. She's been writing poetry for years, as it always came naturally to her. She's a junior in the...
Alexis Lynch
Social Media Editor
Alexis Lynch is a junior majoring in Media Studies with a focus in Journalism. Living in Westchester, New York her whole life she has been very focused on the entertainment industry as well as sports,...
Estefania Salinas
Impact Staff
Estefania Salinas is a senior majoring in Media Studies: Radio & TV Production with a secondary concentration in Journalism. She is a passionate news reporter. She loves to get out in the field interviewing...
Jillian Simmons
Impact Staff
Jillian Simmons is a junior studying Television and Radio Broadcasting, with a secondary concentration in journalism. She has a passion for video editing and writing, and after graduating hopes to get...
Michael Panteleo
Impact Staff
Michael Panteleo is a senior and studies journalism at Mercy College. He enjoys writing, watching, and playing football and basketball. He is a member of the Collegiate Scholars program at Mercy College...
Dan Rebain
Impact Staff
Dan is a VERY TALL person, a sports enthusiast that can't stop talking about FOOTBALL, HOCKEY, BASKETBALL, SOCCER, and MMA. Also, he's making jokes on anything 24/7. He is a junior Media Studies major...
Michael Perrota
Adviser
Prof. Michael Perrota began teaching at Mercy College in 2005. Previously, he was a full-time reporter for North Jersey Media Group in the sports and news sections. After he began teaching, he worked in...