7 Music Videos That Started 2018 With A Bang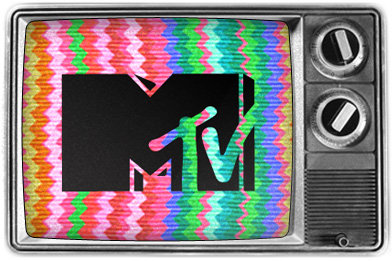 Although 2018 is only in its third month, music videos are popping up like people's suddenly remembered new years resolutions. The average music listener would probably just open up their Spotify or Apple Music app for an hour or two and call it a day. Truth is, not many of us have the time or willingness to watch a music video on our daily commutes. We are either too groggy from the hour of sleep we got, or have no service on the MTA's overcrowded and wifi-less trains. (Unless you're north of like, Lincoln Center.)
Most of us haven't even watched a music video since we were teens with MTV supplying the greatest hits at 7 a.m. before school. All I'm saying is when you have those extra five minutes while eating your late night snack, check out some new visuals for some of the music you already love—or something totally new. Lately, with visual albums like Lemonade and creative and quirky masterpieces like Kali Uchis' video for "After the Storm," creativity is at an all-time high.
Here are seven of the most compelling videos of the year so far that prove it:
"Sativa" – Jhene Aiko ft. Rae Sremmurd
The Black Mirror-esque scenery called for an interesting twist on this single from Aiko's most recent album Trip. The almost six-minute-long video added a futuristic era to modern day with sudden blurred cuts and mild alien-like wardrobe choices.
"God's Plan" – Drake
Drake's latest smash has received wildly positive reviews, and this feel-good treatment featuring Miami high school students is sure to be a bright part of your day.
"I Don't Want U Back" – Borns
This colorful gem, directed by Lana del Rey's younger sister Chuck Grant, was a pretty sweet Valentine's Day gift. The angelic fades and eclectic reds, purples, pinks, and blues would leave one hypnotized in love.
"All The Stars" – Kendrick Lamar ft. Sza
This hot new single from Marvel's Black Panther soundtrack expresses the long-awaited cultural representation of POC in the film industry. The enticing visuals prove that African culture is more than just war and poverty. Lamar's royal Hip-Hop stance and SZA's feminist R&B power mesh perfectly to create this unforgettable bop.
"Rose Colored Boy" – Paramore
Alternative-rock band Paramore has been blessing us with flair-filled music videos since 2005 and clearly, show no sign of stopping. The band effortlessly transformed into a retro '80s news team that entirely made sense with the song's sentiments despite initial thoughts. The lyrics "low-key, no pressure, just hang with me and my weather" are certainly more meaningful than we originally believed.
"Finesse" – Bruno Mars ft. Cardi B
This radiant colored scenery brought back some real '90s memories. The old school wardrobe, definitive staging, and active choreography forced a music video return of The Fresh Prince of Bel Air. (There's no Will Smith appearance but this as close as we're going to get).
"My My My!"- Troye Sivan
This once YouTube personality now eye-catching pop artist, has made a 2018 comeback after a short hiatus after the release of his debut album, Blue Neighbourhood, in 2015. Sivan is known for his endless empowerment of the LGBTQ community within his music videos, but this one takes on a different angle. Being shown solo throughout the mini film expressed a vulnerable state in Sivan every fan wishes to see.
Leave a Comment
About the Contributor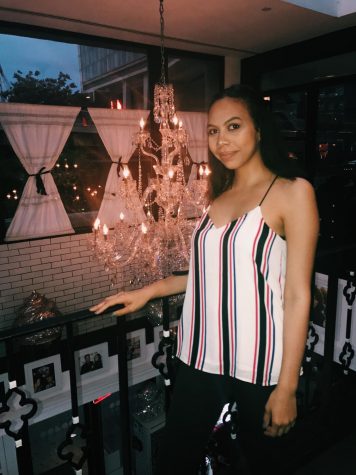 Nicole Acosta, Managing Editor
Nicole is from The Bronx and is a journalism major at Mercy College. Her hobbies include discovering new places to eat on a budget, photography, listening...