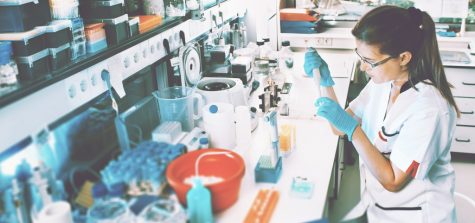 Chelsea Renay, Social Media Editor

April 28, 2018

Filed under News
In 2015, Westchester County had 3,381 reported cases of chlamydia which accounts for 347 cases for every 100,000 residents within the county. Recent years have shown a startling rise in the numbers of sexually transmitted diseases in not just in Westchester but in the Hudson Valley as a whole. Multiple...
Caroline Newman
Impact Staff
Caroline is a senior at Mercy College. Her major is Radio & Television Production. She is from the picturesque valleys of Medford, Oregon. She is a member of the production team and helps film our...
Read all stories written by Caroline Newman
Michael Perrota
Adviser
Prof. Michael Perrota began teaching at Mercy College in 2005. Previously, he was a full-time reporter for North Jersey Media Group in the sports and news sections. After he began teaching, he worked in...
Read all stories written by Michael Perrota
Steven Keehner
Impact Staff
Steven Keehner is a journalism major with an unhealthy addiction to coffee and the band Oasis. Hailing from the mediocre town of Oyster Bay, New York, he was the Editor-in-Chief of his high school paper, The Har...
Read all stories written by Steven Keehner
Michael Dunnings
Associate Editor
Michael Dunnings, otherwise known by the Hungarian equivalent "Miska", is a native of Dobbs Ferry and a senior studying Journalism at Mercy College. Michael can either be found wasting countless hours...
Read all stories written by Michael Dunnings
Michael Panteleo
Impact Staff
Michael Panteleo is a media studies major at Mercy College. He enjoys writing, watching, and playing football and basketball. He is a member of the Collegiate Scholars program at Mercy College and is...
Read all stories written by Michael Panteleo
Brian Pineiro
Impact Staff
Brian Pineiro is a senior... finally. After a brief hiatus, Brian is back and more determined than ever to pursue his degree in Media Studies. This does not mean that Brian has not been keeping busy...
Read all stories written by Brian Pineiro
Chevaughn Hurst
Impact Staff
Chevaughn Hurst is a junior majoring in media studies with a concentration in journalism. He grew up in Jamaica and migrated to the United States at the age of 6 years old. His friends and family call...