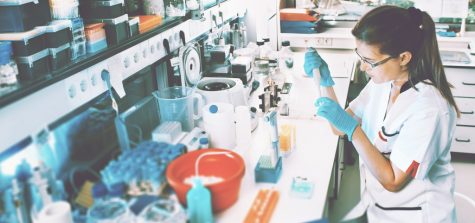 Chelsea Renay, Social Media Editor

April 28, 2018

Filed under News
In 2015, Westchester County had 3,381 reported cases of chlamydia which accounts for 347 cases for every 100,000 residents within the county. Recent years have shown a startling rise in the numbers of sexually transmitted diseases in not just in Westchester but in the Hudson Valley as a whole. Multiple...
Nicole Acosta
Managing Editor
Nicole is from the Bronx and is a journalism major at Mercy College. Her hobbies include discovering new places to eat, photography, listening to every current album you could think of, and re-watching...
Read all stories written by Nicole Acosta
Adriana Saad-Vinza
Impact Staff
Adriana Saad is from Ecuador. Her grandmother brought her over when she was 15 years-old for a better future. She jokes that her plan did not go as she wished because she became pregnant two years later....
Read all stories written by Adriana Saad-Vinza
Stephen Lyons
Associate Editor
Stephen Lyons is mostly found on chairs and couches in front of a Television. When he isn't wasting his life with Xbox games or TV series, he likes to write and take long walks on the beach. His goal is...
Read all stories written by Stephen Lyons
Daniel Lederer
Impact Staff
Daniel Lederer is a senior finishing his final semester on campus as a media studies student. Dan is an avid fan of movies and television, particularly superheroes, animation and Netflix. He also has good...
Read all stories written by Daniel Lederer
Caroline Newman
Impact Staff
Caroline is a senior at Mercy College. Her major is Radio & Television Production. She is from the picturesque valleys of Medford, Oregon. She is a member of the production team and helps film our...
Read all stories written by Caroline Newman
Ellis Joshua
Impact Staff
Ellis is a junior Media Studies major who is looking to become either a sports writer or sports broadcaster after he graduates. He believes writing for the Impact will help him achieve his goals and give...
Read all stories written by Ellis Joshua
Mikayla Newham
Impact Staff
Mikayla Newham is a senior at Mercy College. She was born and raised in Redding, California, but came to Mercy to pursue her dream as a college softball player, as well as furthering her education....
Read all stories written by Mikayla Newham
Michael Dunnings
Associate Editor
Michael Dunnings, otherwise known by the Hungarian equivalent "Miska", is a native of Dobbs Ferry and a senior studying Journalism at Mercy College. Michael can either be found wasting countless hours...
Read all stories written by Michael Dunnings
Jared Naut
Impact Staff
Jared Naut is a junior majoring in journalism hailing from the town of Parlin, New Jersey. When Jared is not writing, you can catch him listening to his favorite acapella group, Pentatonix, or binge-watching...
Read all stories written by Jared Naut
PJ Gueye
Impact Staff
Pj Gueye ( Pj Da Prodigy) is a senior Tv/ Radio Production major and minor in Music Industry and technology at Mercy College.In the summer of 2016, Pj founded the Band P.L.U.G. P.L.U.G stands...