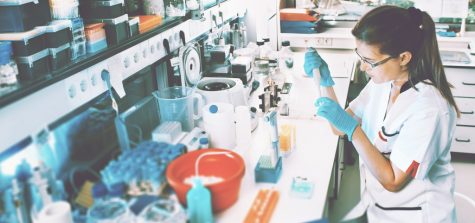 Chelsea Renay, Social Media Editor

April 28, 2018

Filed under News
In 2015, Westchester County had 3,381 reported cases of chlamydia which accounts for 347 cases for every 100,000 residents within the county. Recent years have shown a startling rise in the numbers of sexually transmitted diseases in not just in Westchester but in the Hudson Valley as a whole. Multiple...
Daniel Lederer
Impact Staff
Daniel Lederer is a senior finishing his final semester on campus as a media studies student. Dan is an avid fan of movies and television, particularly superheroes, animation and Netflix. He also has good...
Read all stories written by Daniel Lederer
Hope Androsko
Social Media Editor
Hope Androsko is a senior who is majoring in English at Mercy College. Hope's goal is to become a journalist, editor, and English professor. She was born and raised in a small town in northern Westchester....
Read all stories written by Hope Androsko
Adriana Saad-Vinza
Impact Staff
Adriana Saad is from Ecuador. Her grandmother brought her over when she was 15 years-old for a better future. She jokes that her plan did not go as she wished because she became pregnant two years later....
Read all stories written by Adriana Saad-Vinza
Chevaughn Hurst
Impact Staff
Chevaughn Hurst is a junior majoring in media studies with a concentration in journalism. He grew up in Jamaica and migrated to the United States at the age of 6 years old. His friends and family call...
Read all stories written by Chevaughn Hurst
Michael Dunnings
Former Associate Editor
Michael Dunnings, otherwise known by the Hungarian equivalent "Miska", is a native of Dobbs Ferry and a senior studying Journalism at Mercy College. Michael can either be found wasting countless hours...
Read all stories written by Michael Dunnings
Mikayla Newham
Impact Staff
Mikayla Newham is a senior at Mercy College. She was born and raised in Redding, California, but came to Mercy to pursue her dream as a college softball player, as well as furthering her education....
Read all stories written by Mikayla Newham
Nicole Acosta
Managing Editor
Nicole is from The Bronx and is a journalism major at Mercy College. Her hobbies include discovering new places to eat on a budget, photography, listening to every current album you could think of, and...
Read all stories written by Nicole Acosta
Valerie Lopez
Associate Editor
Valerie Lopez is a small town Hispanic girl from upstate New York who has big dreams and endless potential. She is a journalism major going into her sophomore year, hoping to one day write for Time magazine....
Read all stories written by Valerie Lopez
Brian Pineiro
Impact Staff
Brian Pineiro is a senior... finally. After a brief hiatus, Brian is back and more determined than ever to pursue his degree in Media Studies. This does not mean that Brian has not been keeping busy...