STD Rates Soar To New Highs In Hudson Valley
In 2015, Westchester County had 3,381 reported cases of chlamydia which accounts for 347 cases for every 100,000 residents within the county.
Recent years have shown a startling rise in the numbers of sexually transmitted diseases in not just in Westchester but in the Hudson Valley as a whole. Multiple counties including Rockland, and Dutchess have been cited as part of the problem but one in particular is taking their county back as they fight to deter the spread of STDs.
In recognition of April being National STD Awareness month, Putnam County Interim Commissioner of Health, Dr. Michael J. Nesheiwat, M.D., has partnered with the Centers for Disease Control and Prevention (CDC) to bring a short but powerful statement to the public.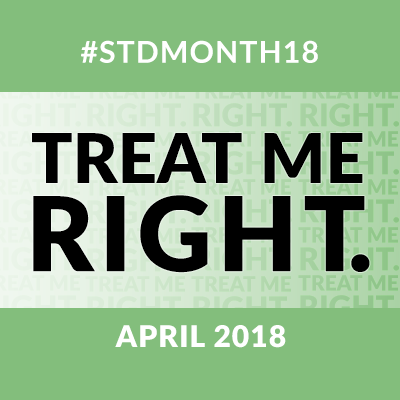 Treat Me Right.
"This theme is meant to underscore the importance of a trusting patient/provider relationship, both for receiving the best care and also for providing it. For patients this includes learning as much as they can about STDs and how to protect themselves; for providers it means building trust by listening to patients in a way they feel heard and respected," Nesheiwat wrote in a press release issued in early April.
As the number of diagnoses of sexually transmitted diseases continues to climb, one can only wonder who or what is to blame for the epidemic in our country?
One of the main causes of the rise has been the shortage of prevention and treatment programs due to budget cuts across the state of New York. As written in a CDC Budget Overview, the White House's 2018 budget came with a proposal to cut at least $186.1 million from the budget dedicating to "funding for HIV/AIDS, viral hepatitis, STD and tuberculosis prevention." Something that is not taken into account when the government is making these decisions to cut funding is the fact that if the public was properly educated about the warning signs and symptoms, they would be preventing more severe health problems as well.
Nesheiwat touched a point that added further to this point saying, "The problem with all STDs is that often a person will have no symptoms, or the symptoms may be similar to other problems. For example, a woman with gonorrhea may experience mild symptoms such as pain or burning when urinating, which might be easily mistaken for a bladder infection."
On the other end of the spectrum, some also fault the rising popularity of dating apps such as Tinder and Grindr which are notorious for being apart of "hook-up culture." While everyone is at risk for transmitting and contracting STDs, there are several groups who are at higher risks for doing so such as young people between the ages of 15-24, gay and bisexual men, and pregnant women; some of which are the primary clientele of dating apps such as these.
Gail Bolan, director of the Division of STD Prevention at the CDC's National Center for HIV/AIDS, Viral Hepatitis, STD and TB Prevention recognizes the shift in dating techniques from meeting face to face to swiping left or right.
"The way our society us forming partners is now through using a lot of social media, and that is affecting the sexual transmission dynamics we are seeing."
While this may be true, both of the aforementioned dating apps are doing all that they can to help deter the advancement of such diseases.
Tinder has a "Safety Tips" section within the application's settings that stresses practicing safe sex by way of utilizing a condom as well as providing a link directly to the CDC's website on how and where to get tested.
Grindr has a "Sexual Health" section where users can disclose things such as their HIV status and the last time that they were tested. There is also a FAQ page linked to the section that sheds more light on HIV, where to get tested among other related topics.
After applications providing determent tactics in full cooperation with public health safety, one question remains. Could disclosing one's diagnosis curb the spread of STDs?
In both instances, health officials are doing the best that they can with the hand that they have been dealt.
With chlamydia being one of the highest increasing diseases, new legislation has been passed in public health that mandates things such as EPT (expedited patient therapy).
"This encourages physicians treating patients with chlamydia to provide their patients with an additional prescription for their partner (or partners), without examining or even speaking to the partner," Dr. Nesheiwat explained further.
The belief is that no one should be barred from receiving preventative health care.
Putnam County's Department of Health have taken measures to provide treatment to the under- and uninsured by way of the federally qualified health center, Open Door. Located in Brewster, the services are provided for free, or on a sliding scale depending on the patient's health insurance coverage.
For questions regarding prevention, symptoms or transmission, one is encouraged to contact the Communicable Disease nurse at the Department of Health at (845) 808-1390.
Leave a Comment
About the Contributor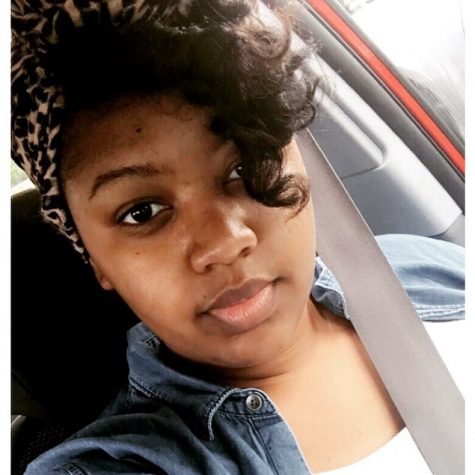 Chelsea Renay, Former Social Media Editor
Chelsea. Chelsea Renay. Chels. Che (Only if you're her best friend Sam!) Chelsea Martin is a New Haven, Conn. native and is studying Radio and Television...