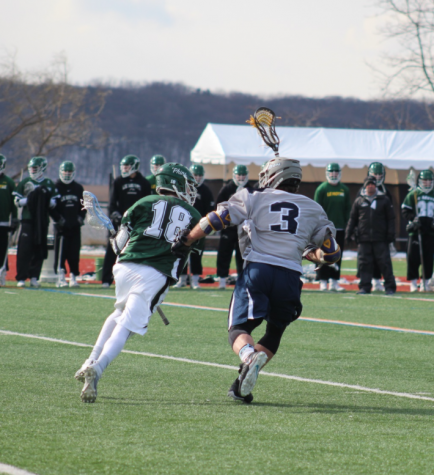 Kayla Simas, Managing Editor

March 9, 2017
Sitting off to the sidelines, Kevin McNally watched as the game was tied, 16-16. The anxiety was building inside of him as he knew this game would not only send University of Albany further into the American East Finals (AEF), but it would tell the fate of his lacrosse career. With many though...
Kayla Simas, Managing Editor

February 2, 2017
The Maverick lacrosse team was down by three points as it was playing under the spring sun of 2015 against the Rollins College Tars. The hopes at a Florida sweep were soon fading away as the minutes were counting down. It wasn't too late though for Daniel Speicher, then a sophomore, as he broke thr...