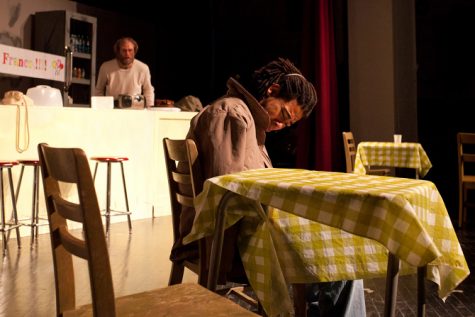 Liv Meier, Staff Writer

December 9, 2017
You walk into a room with a few dozen desks, sit down next to your fellow classmates, and face the dark green chalkboard. You pull out your notebook, write your name and the date at the top of the page, and wait for your professor. You're eager to learn and hopeful that this week's discussion will...
Liv Meier, Staff Writer

November 1, 2017
It's not uncommon for individuals to find sanctuary through the arts. Whether it be through painting, singing or writing – creativity becomes an escape. For former Sing Sing inmates who doubled as Mercy College graduates, acting was their creative outlet throughout their time incarcerated. Following...