Staff Picks: Albums of the Year
As the year is winding down, we've had some time to reflect on some of the great music that has come out in 2017. With the recent release of the Grammy nominations, it's clear that there's been a drastic shift since last year. The strong presence of women and nominees of color is a refreshing change from the historically white-washed, male dominated winners of past seasons. From established music titans Kendrick Lamar and Jay Z, to breakthrough stars SZA, Khalid and Lil Uzi Vert, this season is shaping up to be an exciting year for the Grammys. Here's the Impact staff's picks for our favorite albums of the year.
As You Were by Liam Gallagher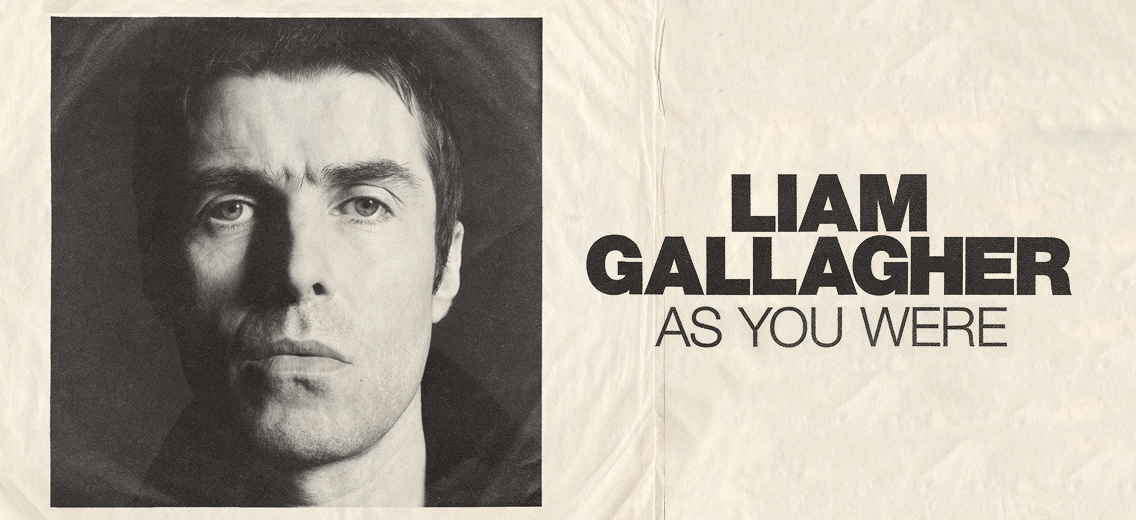 Label: Warner Bros. Records
Released: October 6
Following the split of the legendary band Oasis, the journey for lead singer Liam Gallagher has been interesting. Succeeding the fall of Oasis, Liam and the other remaining Oasis members (aside from his brother, Noel Gallagher) formed the band Beady Eye. Beady Eye released two solid albums, but they never came close to achieving the same success as Oasis; this eventually led to the band's demise in 2014. While Noel's band, Noel Gallagher's High Flying Birds, were achieving moderate success, Liam couldn't say the same.
Following Beady Eye's split, Liam went under the radar for a while, all the while denying that he would ever go solo, such as on Twitter, "Solo record are you f*cking tripping d*ckhead im not a c*nt LG X". This attitude persisted for about eight months until August 2016, where Liam then tweeted, "It's official I'm a c*nt LG x". By doing this, he unofficially announced that he would be going solo. Fifteen months later, As You Were was released. This led to a fantastic campaign that saw Liam performing on various TV shows and his Tweets (which are worthy of their own article) generated a lot of publicity. As You Were was the most hyped post-Oasis album from either Gallagher brother.
As You Were kicks off with "Wall of Glass", this the epitome of Liam Gallagher: loud guitars, catchy lyrics, and an iconic chorus which combine beautifully to remind us why Rock is NOT a dying art. As you continue to progress through the album, you'll be met with a sound that is a nostalgic throwback to all rock fans, especially fans of Oasis. This album will not change the genre as we know it, but it personifies it better than anything I've listened too in recent times. Liam Gallagher is the last of a dying breed aka the "Rock Star". Through his big mouth and personality, he creates an ego that doesn't exist in the music that is consumed today, it's aggressive, and it kicks ass.
This anger is personified into songs like "Greedy Soul" or "Bold", which feels like built up anger that was just waiting to be released. Like any great Frontman, Gallagher can also write an incredible ballad like "For What It's Worth", it's an apology for all the wrongs he has committed throughout his life, or "Chinatown", which through its music video, is an homage to Liam's stomping grounds. Both songs are slow and methodical; As You Were has so much of Liam Gallagher's personality crammed into it, this allows for the songs to float all over the place but still share one common quality: pure Rock N Roll.
This album is so important; it's a reminder that Rock will always be around, even if we have to look a little to find it.—Steven Keehner
Rainbow by Kesha
Label: RCA
Released: August 11
"I know that I'm perfect, even though I'm fucked up / Hymn for the hymnless, don't need no forgiveness" Kesha sings as a subdued beat merges with her vocals to create "Hymn" off her long-awaited comeback album Rainbow.
"Hymn" is one of several songs off of her Grammy-nominated album for Best Pop Vocal Album. This album marks Kesha's first Grammy nomination as well. This year started with the global Women's March in response to the election of Donald Trump and is coming to a close with Time Magazine's Person of the Year issue recognizing The Silence Breakers. A title that has come to describe the coalition of women and men who have come forward with their experiences, prior or current, of sexual harassment, assault, and degradation by men in their lives.
Also, the notable figures who have impacted the conversation or launched the #MeToo movement. Kesha's first album in four years, Rainbow, is my pick for favorite album to come out in 2017 because of how her own #MeToo story impacted the album, and its message of healing past wounds, self-worth, and self-empowerment, especially for women.
It is the album that encapsulates this year's reckoning and the future events to unfold. The "We R Who We R" singer and song-writer has always stood for the marginalized, alone, and afraid. When she came forward with the abuse she suffered from Dr. Luke and her court battle to end her contract with him, it was heartwarming to see the outpouring of support via the "#FreeKesha" from her fans and fellow artists online.
Kesha's overcoming of the pains and scars will tear you up as you listen to the lead single "Praying." "I had to learn how to fight for myself / And we both know all the truth I could tell /I'll just say this is "I wish you farewell" Kesha does not mention Dr. Luke by name, but is believed to be referencing him. Yet, the song is a healer for all those who have been torn down by others. She is joined by Eagles of Death Metal, The Dap-Kings Horns, and country icon Dolly Parton.
The song "Woman," featuring The Dap-Horn Kings, with its Louisiana flare and funk mix set to the tune of several live instruments. The song an anthem to raise your spirits, before you listen to "Let 'Em Talk" where she gives her musical "F you" send off to all those who judge her, encouraging others to do the same. "Do your worst, 'cause nothing's gonna stop me now" They can try their worst, but Rainbow is proof she is unstoppable in her rise from the ashes. —Matt Reich
Ctrl by SZA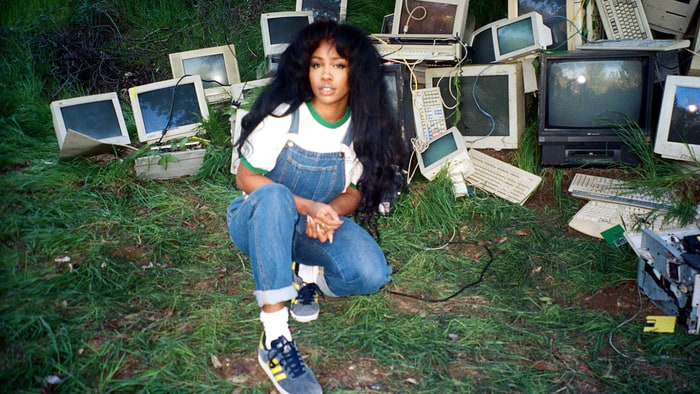 Label: Top Dawg Entertainment
Released: June 9
SZA's Ctrl is the album that you never knew you needed in your life until you heard it.
The album brings the classic R&B and neosoul vibes while also giving the listener a taste of a more subtle, indie rock ballads influence as well. When asked about her inspiration behind the album, she sums it up in a concise statement, "Ctrl is a concept, I've lacked control my whole life and I think I've craved it my whole life." Who can't relate to that? As a 20-something feeling her way around in this world, I can personally relate to some of the scenarios written about in SZA's dreamy tracks. —Chelsea Renay
Melodrama by Lorde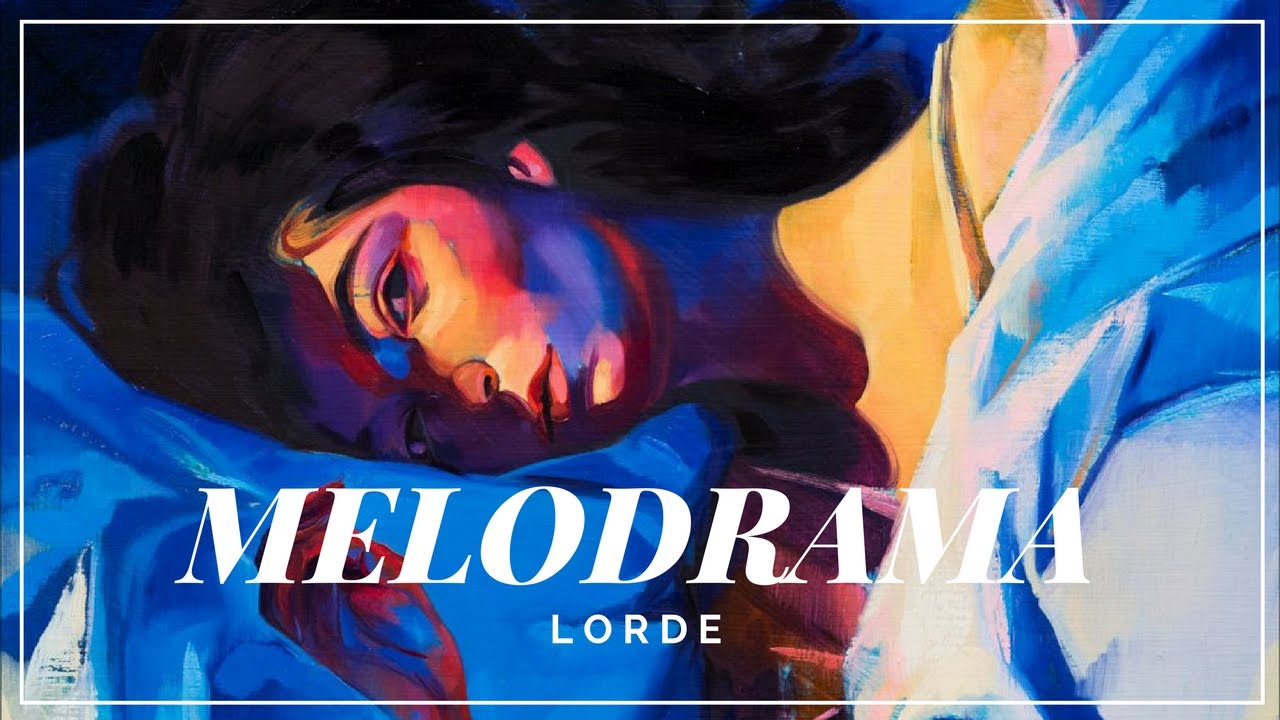 Label: Interscope/Republic Records
Released: June 16
Let's just talk about one of the most talented, young artists of our generation.
Lorde's "Green Light" was easily the song of the summer, with her lyrics resonating with heartbroken but kickass women everywhere. I know that I constantly had "Thought you said that you would always be in love, but you're not in love no more," stuck in my head even when I wasn't feeling gloomy.
Four years after the release of Pure Heroine, by a shy teenager, Lorde lays her whole, wild heart out in Melodrama. The now 21-year-old and her producer/co-writer Jack Antonoff built her most recent album off of whether or not the New Zealand singer should mourn the loss of her first love, or move on and embrace the singe life . This dynamic plays out fantastically in the album.
It is structured with extreme highs and lows that signify the rockiness of young relationships. Some songs resonate with the heartbroken, while others have a more post-breakup feel of freedom.
So, whether you're feeling somber or you're ready to party, the album truly has something for everyone and from start to finish is simply killer. — Liv Meier
Lust for Life by Lana del Rey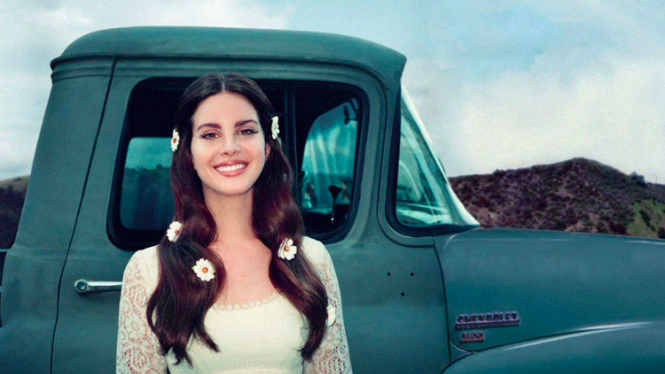 Label: Interscope
Released: July 21
Lana Del Rey's fourth studio album marks a starch departure from her typical melancholic, lamenting over lost loves persona. On Lust for Life, Del Rey has appeared, at least lyrically, to have underwent a significant personal transformation.
Even when the first images of her album cover were released, fans knew they were in for something very different. The broad smile Del Rey broadcasts prominently from her cover art is a break in the pattern of moody pouts she has sported in each prior album cover. The title truly marks a change in attitude, and a newfound lust for life.
Collaborations with hip hop icons The Weeknd, Playboi Carti, and long-time collaborator and friend ASAP Rocky are interspersed throughout the record, and often feel a little all over the place. However, hip hop influences have always been a factor in Del Rey's music. It seemed fitting that she harken back to some of her urban influenced roots that marked much of her debut Born to Die on this latest album.
Production-wise, Del Rey maintains the relationships with her previous producers and engineers, such as Rick Nowels, Kieron Menzies, Justin Parker and Max Martin. This time around, though, she has enlisted the help of a few other members of music royalty to round out the record.
On Lust for Life, Del Rey collaborates with the white witch herself, Stevie Nicks, as well as Sean Ono Lennon, son of John Lennon. "Beautiful People with Beautiful Problems" with Nicks, and "Tomorrow Never Came" with Ono Lennon, are two of my personal favorites off of the album, and in my opinion two of the most beautiful folk pop songs to have been released in decades.
Lines like, "It's enough to be young and in love," on her lead single "Love," and "There's a change gonna come, I don't know where or when/But whenever it does, we'll be here for it," on "Change," further cement the idea that the brooding siren has undergone a major growth of character.
Perhaps the most poignant record on the album, however, is the last track, "Get Free." In the closing track, Del Rey weaves a beautiful narrative of the convoluted world she has been living in throughout her years in the limelight.
"Sometimes it feels like I've got a war in my mind, I want to get off, but I keep ridin' the ride/ I never really noticed that I had to decide, To play someone's game or live my own life/ And now I do/ I wanna move/ Out of the black (out of the black)/ Into the blue" The chorus rings out triumphantly, and listeners are left feeling a weight lifted from the dark, somber place most of her albums exist in, and into a weightless, ethereal plane of personal awakening. Del Rey recognizes that the part she previously has played may have been grounded in more truth than she originally realized, but now she is finally ready to move from the black, into the blue. — Nora-Grayce Orosz
More Life by Drake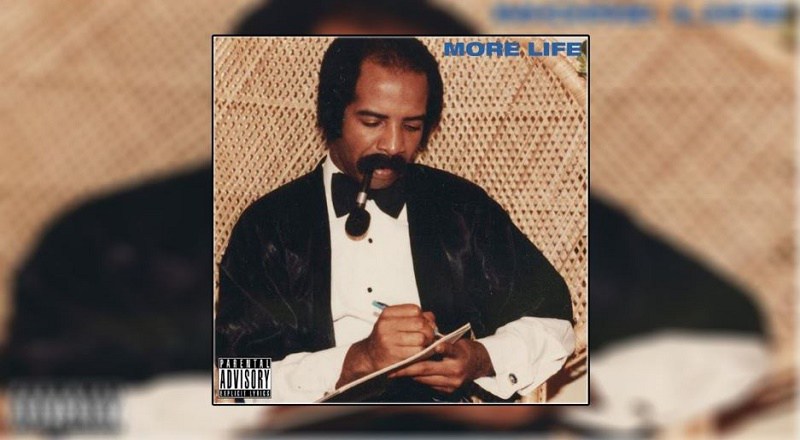 Label: Republic Records
Released: March 18
Champagne Papi has done it again. The Canadian rapper's album, More Life, exceeded fans expectations after his bomb release of Views just a year earlier. After dominating the Billboard Hot 100 charts with catchy, lead single, "Fake Love," he proved his 22-song-playlist is one for solo experimentation and expressive collabs.
Singles "Blem," "Passionfruit," and "Teenage Fever," presented the supple beats and velvety R&B side of Drake that we're glad to see revived after his similar chart-breaking single "Fire & Desire" from Views.
The track "Get it Together," (featuring Black Coffee and Jorja Smith) is sure ease your soul with newcomer Smith's enchanting vocals, proving herself worthy of being the only female addition to the album. His collab-based singles such as "Portland" (featuring Quavo and Travis Scott) and "Glow" (featuring Kanye West) elevated some true rap melodies and are sure to become your favorite "hype" songs.
Thanks Drake, my fellow Scorpio, for becoming the first artist I go to every time I open my Spotify. — Nicole Acosta
Leave a Comment