Apple Has Done It Again
Apple has done it again with a new gadget that is supposed to be the iPad 3 or the iPad HD releasing in stores all around between the months of March and April.  We'll probably also see the release of iOS 5.1 at the same time. This constant push of new products is not something foreign to Apple users, and this isn't likely to change any time soon.
According to Apple "The new iPad sports a 9.7inch Retina Display with a resolution of 2,048 x 1,536 pixels and 264 pixels per inch. The display of the new Apple tablet has 3.1 million pixels and it comes with 44% more color saturation, which translates into "richer, deeper and more vivid" colors.
It also comes packed with a rear-facing iSight 5-megapixel camera, the same as the one installed on iPhone 4. The camera comes with, video stabilization, autofocus, face detection and 1080p full HD video recording support, and the videos can be played on a TV using the new Apple TV 3G.
Unfortunately, The new iOS tablet also comes with a user-facing VGA camera. Apple included a speech-to-text software in their new iPad, already available on the iPhone 4S along with Siri.
The new iPad won't come with Siri, but it has a virtual button on the on-screen keyboard that once pressed will transform your words into text which sounds pretty cool to apple users.
Apple users are saying its not much of a big huge difference, you're better off going with the iPhone 4S which has basically all the features this new iPad brings and smaller in shape and easy to carry around.  Apple is all about hype, and using it to draw customers. I doubt the majority of iPad 2 owners will buy this just for a display and camera. They will most likely wait for the newer new iPad.
Also, Apple could have improved their device by adding a flash player, which a lot of apple customers complain about.  You can't watch videos and view some websites if you don't have flash.
Apple making an event out of a couple of upgrades is not without precedent. We need only look back to last October's iPhone 4s launch. That was another very well thought out product update that maintained all that was good (even great) about the first iPhone 4, but made it significantly better — without changing anything about the chassis.
The iPad new is the exact same kind upgrade. It even uses the iPhone 4S camera, not that there's anything wrong with that.  iSight, as Apple is calling the upgraded camera that it used to call its peripheral webcam, brings excellent, high-quality photography and 1080p videography to the iPad platform. It's a great buy to non Apple users and people who have bad  eyes sight and so one but to a lot of people its not big difference than the iPhone 4s and the ipad 2. A lot could have been done better to the it rather than making it while no new adds Apple users are yet to see.
Leave a Comment
About the Contributor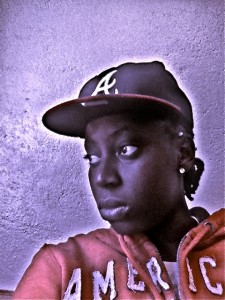 Rita Acheampong, Impact Alumni
Magaritta Acheampong is a sophomore in public relations. She serves as a reporter for impact news. She has interests in fashion, sports and human diversity....