A False Reality
November 5, 2015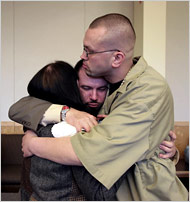 Most like to believe that justice only allows those who are guilty to pay for the consequence for their actions and those who are innocent to be exonerated. But for some like Deskovic, that is a false reality.
Unfortunately, this case is not as uncommon as one would think. The Innocence Project is a non-profit organization and legal clinic dedicated to exonerating inmates based on DNA evidence. It claims that nearly between two to five percent of current inmates are innocent. It has exonerated nearly 350 inmates who have served between 5 months to 35 years in prison. The average prison term for exonerated inmates has been nearly 14 years. More than 70 percent are minorities.
More than 3,000 people write to the organization for help a year, and the backlog of applicants typically borders around 8,000.
The Innocence Project states that some of the reasons why inmates are sent to prison unjustly are eyewitness confusion, government and police misconduct, forced or false confessions, improper forensic science, and improper defense. The organization claims that most officials jeopardizing cases are not prosecuted.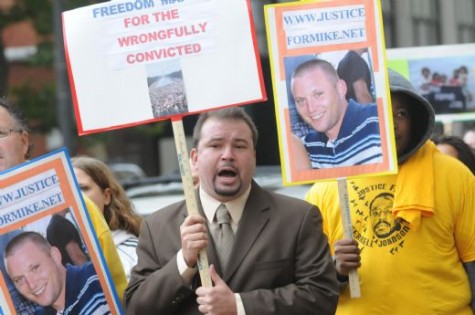 A majority of the exonerees did not have a criminal record beforehand. Exoneree compensation varies from state to state and case to case. An average number is $24,000 per year of incarceration, said The Innocence Project. Those numbers increase when wrongdoing is proven.
Yet only 60 percent of inmates receive compensation, and many exonerees "struggle to rebuild their lives but ultimately create strong social networks and career paths," says The Innocence Project.
That would be a long way off for Jeffrey Deskovic. He would have those social problems when he would be released in his early thirties. But before had those problems he had to handle, he had a cell to live in for 16 years.
When most kids were just starting to drive, Deskovic was inside a correctional facility.
As days turned into weeks, weeks turned into months, he realized he would not be home soon. He would not be awakening from his nightmare. Prison was now his reality.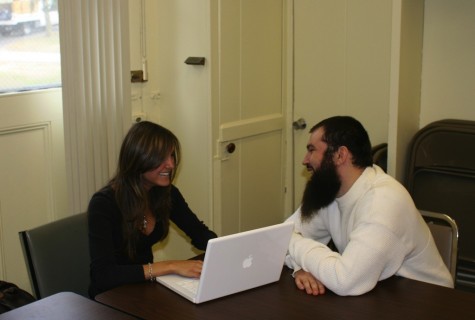 "It really started to sink in when the lawyers told me there was a back log in the courts, and that this was going to be another two or three years," Deskovic remembers.
Months turned into years. When it was time for his appeal, he thought it was finally going to be over. Yet he lost. It would be just another two or three years. So he appealed again. And lost again multiple times.
He would eventually lose all seven appeals in an 11 year time frame. He began to write letters in hopes that someone, anyone, would listen and come to his rescue.
Once all of an inmates appeals are exhausted, the legal system stops providing inmates with legal counsel. The only way to possibly get back into the court is to find some type of new evidence from an investigator or lawyer. The Deskovics had no means of money to pay them. So he wrote letters for four years without receiving any answers.
His only other option was parole, for which he was regularly denied. Yet to be granted parole, one has to take responsibility for the criminal charges and express remorse.
Many free men say that they lie about their innocence during parole hearings. But pride would not allow Deskovic to do that.
"But here I am telling them that I'm innocent, and they don't want to hear that," Deskovic says about the parole board. "I felt fairly certain at that point that I was going to die in prison for a crime that I didn't commit."