My Disney World Corona-cation
I booked a trip to Disney the night before we left and I didn't think it would be possible to have so much fun without planning, but we sure did.
People might think that Disney vacations need to be planned months ahead. It's assumed that things like dinner reservations, fast passes, and hotel reservations seem impossible to get if there isn't any advance planning done.
That isn't the case actually, my spontaneous trip to Disney was probably the best vacation I've had in a long time.
My boyfriend, Seamus, and I booked flights, packed, and made fast passes the day before we left and shockingly we got some of the best fast passes we have ever gotten. I even became an Annual Passholder during this trip!
Sure, you could probably blame the coronavirus (COVID-19) for the great fast passes because of people who canceled, but at the same time, Disney was as packed as usual.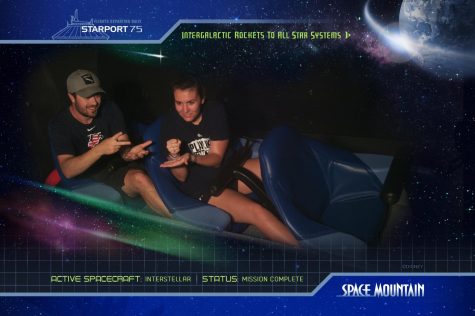 Over the span of the days we were there which was Thursday to Sunday we got on Mine Train, one of the most popular rides in Disney – three times, Space Mountain – twice, Rise of the Resistance, and a bunch of other fun rides that are super hard to get onto.
The first day we got there, I was a little nervous about the coronavirus and about what could happen at the Disney parks. There were multiple rumors going around about how the Disney parks could be closing while we were there and honestly, I was terrified.
The rumors were first based around Disneyland, which is in Anaheim, California, but then it seemed as if some of the rumors started to surround Disney World, Florida, which is where I was located. I was scared for sure. I risked my life to travel there in the first place, but to think I risked my life getting there only for it to shut down right away was even worse.
On our first night there, Disney put out a statement right before the fireworks started that the parks would be closing on Sunday. This made me so excited because I had already planned to leave Orlando Sunday night.
With that fear lifted off my shoulders, I began to enjoy my time there.
The first day was hot and crowded in Magic Kingdom and Epcot. There was extra Purell everywhere and new handwashing stations all around. My boyfriend and I spent the whole day having fun and we ended up getting the most beautiful spot for the fireworks that night.
The second day was just Epcot, where we got on the new Frozen ride twice. We truly hacked the Disney system because we had a fast pass for Test Track and it broke down. When a ride breaks down during your fast pass time you get a multi-experience fast pass. With that pass, you can go on ANYTHING in the whole park, so we went on Frozen. When approaching the scanner for our magic bands, it lit up blue instead of green. We were told it doesn't accept the multi-experience fast pass but they still let us on anyway.
During this, we also met up with Seamus's friend, Chris. We did a few things in Epcot before finally making our way to Magic Kingdom. That night was full of rides and fun but our first stop was for Pepperoni Pizza Spring Rolls (if you haven't tried them, I suggest you do) and to make fast passes.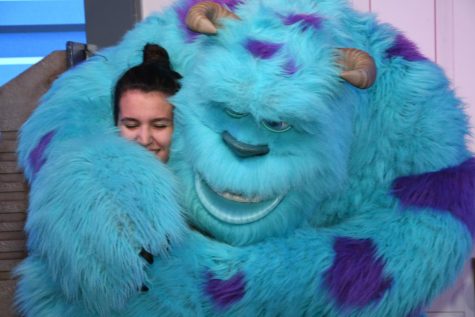 That night we ended up riding Pirates of the Caribbean, The Tiki Room, Country Bear Jamboree, Haunted Mansion, Mine Train, Thunder Mountain, Jungle Cruise, and Aladdin's Magic Carpet.
The next few days were full of fun adventures, the new Star Wars ride, Space Mountain, and my personal favorite: meeting characters.
I know people will call me selfish for traveling during this pandemic, but honestly, it was a great experience for Seamus and me. It was something that I've never done before; an unplanned vacation.
It sucked coming home because we were leaving the heat and standing in a long line for airport security but we had fun doing it together and that's something I'll always be grateful for.
Leave a Comment
About the Contributor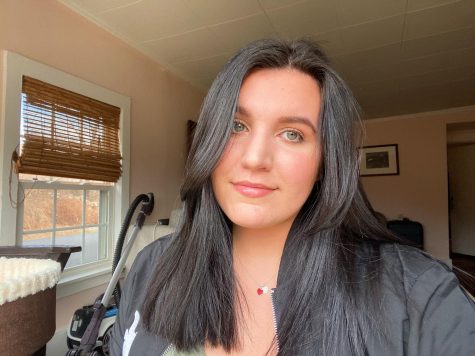 Alexis Lynch, Managing Editor
Alexis Lynch is currently a senior at Mercy College. At Mercy, Alexis is a Media Studies major with a focus in Journalism. She has gained experience that...