10 YouTubers To Watch While Quarantined
COVID-19 has been a mess so far and it's come to a point where everyone is basically quarantined. There are no groups of more than ten people allowed to be together right now, so what are we supposed to do? Luckily, this week I'm sharing my favorite YouTubers who reach all different audiences. I have gameplayers, travel channels, paranormal channels, and a bunch of other cool topics that would interest anyone. For anyone who knows me, they know I'm a beloved YouTube fan. I could spend hours upon hours watching random videos on there. YouTube has a bunch of great creators who are worth watching and will keep you entertained while you're inside.
1. David Dobrik
My current favorite is David Dobrik. David Dobrik is a 23-year-old who creates funny vlogs with his friends, The Vlog Squad posts a video every week doing something new and crazy. The Vlog Squad has multiple members, Corinna Kopf, Jason Nash, Scotty Sire, Heath Hussar, Zane Hijazi, and many more! Dobrik has videos that range from science experiments, surprises for his friends, and crazy animals. There's always a surprise from David so definitely check him out!
2. Shane Dawson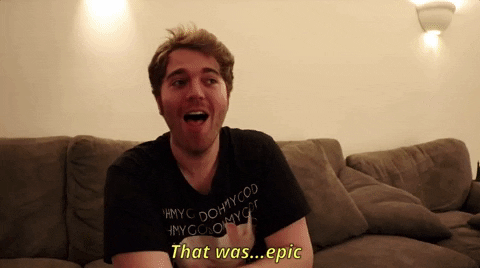 If you haven't heard of Shane Dawson, I'm just going to say… I'm sorry for you. Shane has been around on YouTube for years now, I've been watching him since I was in middle school. Shane's types of videos vary, but some of my favorites are the series he's done. My favorite is the series he just did with Jeffree Star where he showed how he created his palette with him that sold out in less than an hour, and also caused every single website it was available on to crash.
3. Jeffree Star
Jeffree Star is a make-up industry icon. Just like Shane, Jeffree has been around for years before he started doing YouTube. Jeffree started his internet fame on MySpace back in the day but he was a completely different person. Jeffree has some of the best reviews of make-up, funny videos, and tons of tea and shade. If you're looking for a queen of tea and drama, Jeffree is for you. He has been involved in multiple scandals with multiple different influencers like Kat Von D and Manny MUA. There is a lot of controversy following Jeffree's name but I truly do love him.
4. Kara and Nate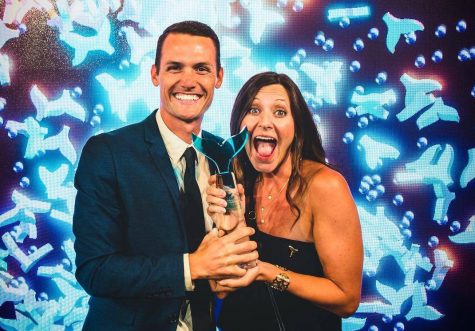 These two are on a different planet compared to the last three. Kara and Nate are high school sweethearts, they sold their house and traveled to 100 countries around the world and they returned home once they hit 100. The two have been doing this for about two years now. They've flown into the most dangerous airports, slept in airports overnight in pods, and have taken trains where they dealt with some of the scariest border crossings. These two are definitely worth the watch if you are interested in seeing what the world looks like.
5. TFIL
TFIL stands for The F*** It List. TFIL is run by Elton Castee and it is a 100% non-profit channel. Before Elton was YoutTube famous, he was a famous Vine star. TFIL is full of fun adventures in different countries and states. They also do crazy overnight challenges and a lot of pranks, as well as paranormal excursions. There are multiple guest stars on TFIL, people like Andrea Russett, Sam Golbach, Jake Webber, Colby Brock, Corey Scherer, and more. TFIL is a 10-time Guinness World Record title holding channel. They have a merch website that is actually super cute and it's called the Send it Society.
6. Kitboga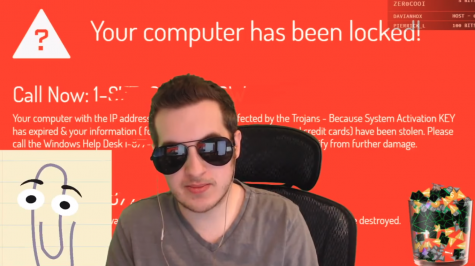 Kitboga is a crazy different type of YouTuber that I have just begun watching. He is quite frankly one of the funniest people I've ever watched and his videos keep me super entertained. I could binge-watch his videos over and over again. Kitboga gets back at the scammers that take advantage of people by wasting their time on the phone. His videos are short but some of his calls with the scammers last over two hours. He also has multiple personas and makes fake websites and pretends to spend money they "give" him which leads to absolute craziness.
7. Deligracy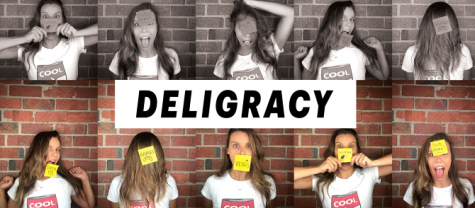 Deligracy is a gamer on YouTube. She mostly plays The Sims games and reviews. She usually reviews MODS that may be used, base packs, and extra packs that the Sims puts out. Her real name is Madeline, she's 28-years-old, and she is based out of Melbourne, Australia. Her accent is literally everything. One of my favorite gameplays she did was Sims 4 University.
8. KianAndJc
I have been following Kian and Jc forever and I've even seen them in person. Kian Lawley and Jc Caylen are both YouTubers who started in 2010. The two were in O2L together which was a collaboration channel made in 2012 and ended in 2014. The two buddied up as soon as O2L started and they had been living together for a while until recently. Kian and Jc have been best friends since who can remember. The two recently just started a series called The Reality House where they get a group of YouTubers, put them in a house, and make them do extreme challenges for money. It's kind of like Big Brother but for YouTube.
9. LoeyLane
LoeyLane has been a YouTube member since February of 2013. She makes beauty videos (her last one being three months ago) but recently she's been making a lot of paranormal videos and scary TikTok videos. Loey creates these videos and they're calming even though they're scary. She really investigates things and she has had paranormal stuff happen to her before.
10. Caitlyn Rae
Caitlyn Rae has become one of my favorites recently because I can relate to her. She is a 21-year-old that does crazy stuff with her best friends. She's obsessed with singers like Harry Styles, Justin Timberlake, and of course, Pitbull. She travels a lot, and one of my favorite vlogs she did was her vlog to Mexico with YouTuber Sarah Baska (another one of my favorites).
Leave a Comment
About the Contributor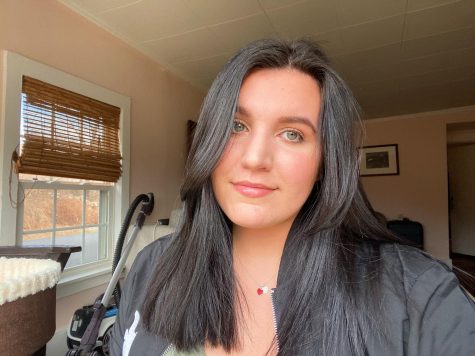 Alexis Lynch, Managing Editor
Alexis Lynch is currently a senior at Mercy College. At Mercy, Alexis is a Media Studies major with a focus in Journalism. She has gained experience that...