On This Day, A Queen Was Born
On this day 21 years ago, a queen was born. Yes, that queen would be me, and boy, don't it feel good to finally be 21. Before we speak about who I am now, let's go back in time to the afternoon of April 15, 1999.
It was noon, 12:51 to be exact, on a sunny spring day. My mother was 39 weeks pregnant and sick of me being in her stomach.
I was very different compared to other babies. Instead of turning over as every other baby else did, I decided to stay where I was. I've been doing things my way since I was in the womb.
So, because of the fact that I never turned over, it gave my mother some complications; I was giving my mother problems before I even arrived.
She got to pick the day she wanted to have me and she had to have a C-section. No long hours in labor, she just came at the time she was told to and went through the process of turning me over and getting me out safely.
She named me after her favorite singer at the time— Amber. She's a freestyle/dance artist.
My grandmother's name was Concetta, and she was my mother's world. So, to show her appreciation for her, she made Concetta my middle name – it's Italian.
Thus, there was Amber Concetta Perez.
I came out with jet-black, long, straight hair and a dimple as deep as the ocean on my left cheek.
My eyes were small and black, they, later on, turned dark brown along with my hair, which eventually curled up.
At first, the doctors thought I was Mexican, then my mom told them that I'm half Puerto Rican.
I was 7 pounds, 13 ounces and 19 ½ inches long.
They wrapped me in a pink blanket; my favorite color. Then they took my picture.
Fun fact, I was originally going to be born on April 5, but sadly, my grandfather passed away the day before, and my mother had to move the appointment.
I like the 15th though, it falls in the middle of the month.
Fast forward 21 years, I now have jet black hair by choice and I still have that one dimple on my left cheek.
Now, this whole coronavirus mess isn't stopping me from celebrating my 21 chaotic years. I got to see another day and I'm healthy.
All the fun places may be closed, but the 99 Cents stores aren't.
If I can't have a party where I originally wanted it, then I'll just have it at home.
I've been waiting for this day since I came out of my mother's womb – just kidding – I've been waiting since I turned 18.
The point is, I'm not letting anything stop me from having a good time.
I mean it isn't the birthday I expected, but it is definitely one for the history books.
I'm more than happy with how everything turned out.
Cheers because I'm 21-years-old today! Here's to 21 more!
Leave a Comment
About the Contributor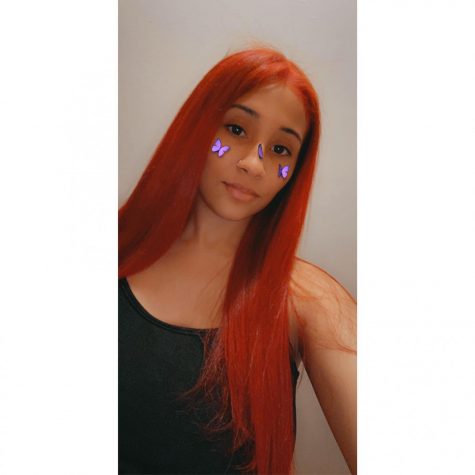 Amber Perez, Senior Writer
Amber Perez is half Puerto Rican and half Italian. She is currently residing at The Bronx, New York and enjoys listening to music and reading books about...