For The Love Of An Uncle
In a perfect life, every family would have two parents, usually a mother and father.
The backbones of our lives. They teach us right from wrong, we'd be told to learn from their mistakes but it would look hard to find a mistake to learn from.
They'd teach us financial stability, help us with homework, and have time to play with us.
Sadly, some of us are that fortunate.
I was never "daddy's little girl." I don't know what it feels like to be a "daddy's girl." But I was always uncle Carlo's little girl.
This is my not so perfect life, but it's perfect to me.
Not many people can say their uncle was their father, but my uncle will always take the crown titled with "best uncle/dad ever."
Growing up, he was my favorite person to see, whether it was a holiday or just a regular day, I couldn't wait to see my uncle.
I wanted to sit in his car and drive hours with him, or stay over his house and swim in his neighbor's pool, or make a target run, or drink mobos (it's a Mangini/Perez thing.) Mobos are milkshakes, but they're a special kind of milkshake, because my uncle made it with love.
I always reminisce about our trips to the theme parks, the beach, Dave & Buster's, Chuck E Cheese, and even Walmart, and all the movies he's taken me to see.
When I was young, every year during the holidays my uncle would take my siblings and I to see Christmas lights all around the Bronx. He would point to them while I was sitting in the back seat of his car and tell me to look.
Every Halloween he would take us trick or treating in his neighborhood. I couldn't wait to get out of school to see him.
I remember staying over his house one night over the summer. I was at least seven years old. He taught me how to swim that day, without my floaties. I was so scared to take them off but then he told me "Don't worry. I won't let you drown. Just trust me." His words always calmed my nerves. They still do.
I finally learned how to swim without floaties, and I felt so accomplished, all thanks to my uncle.
That night he made mobos for my siblings and I, and we watched Happy Feet together, it's my favorite memory with him. A special, treasurable moment.
I can say proudly that when I get married, my uncle will walk me down the aisle with tears down his eyes and give me up, he will smile and tell me I look beautiful and that he loves me. I will smile back and tell him I love him back.
Then, he'll take my kids, and my niece to his house to have a cup of mobos and watch movies.
To my dear uncle Carlo, even if there was another uncle in the picture, nobody beats you. You are the best there ever was, and ever will be!
Leave a Comment
About the Contributor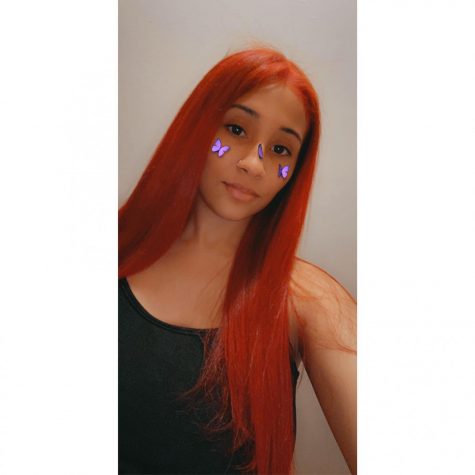 Amber Perez, Senior Writer
Amber Perez is half Puerto Rican and half Italian. She is currently residing at The Bronx, New York and enjoys listening to music and reading books about...