Running Away From New York
I fell out of love with New York, and I think a lot of people did during the pandemic. 
Everything has changed drastically, and it seems like the idea of finding the American Dream in New York City has been lost ideally, or at least for me, it seems that way. 
I had the dream of working in the big apple and achieving all my goals and aspirations in the city, now I have lost that yearning desire to become someone in NY. 
I quite frankly despise going to the city lately; it seems that everything I once loved, I no longer care. 
Could this unpleasant feeling be attributable to the stress of everything happening around me and the speed at which things are done in NYC? Possibly. 
On a recent trip to Florida, I discovered how badly I need a fresh start, and being able to get away from the freezing temperatures certainly influenced this need. I ventured on a 16-hour drive to Daytona Beach and stayed for an entire week. As soon as I reached South Carolina, the weather got warmer, and so did its people.
In the morning people greet each other, you walk past someone, and they smile and say hi. People say thank you when you hold the door for them; Ha! It's how it should be, but the New Yorker in me found this all unfamiliar.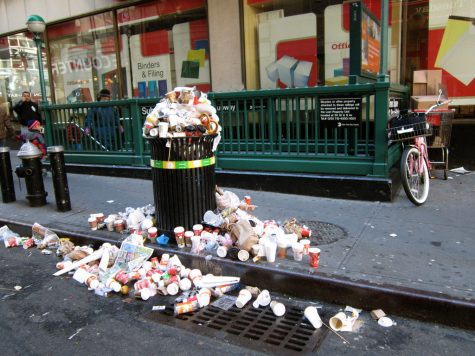 Felling the sand with my feet and hearing the waves from the immense Atlantic Ocean could not compare to the dirty streets in Manhattan, and rat-filled subways. I do apologize to all the NYC lovers out there, but I am awfully tired of it.
I am especially wary of everyone's lack of compassion for one another. 
Traveling out of NY also made me realize that I need a change of scene, and living in my current situation and environment, I find that I lack the motivation I need. 
I currently live with my parents, and I'm beyond blessed, to say the least of it; I'm extremely grateful for not having to feel the financial burden of living on my own, and logically that seems impossible to do nowadays.
Returning home not only increased my need to move out of NY state, it additionally caused me to acknowledge that I feel depressed living in NY.
I need to start thinking about my future and give things a shot for myself; likewise, I need to quit contemplating and letting others dictate my future and take the leap.
I would never be able to provide for myself, especially with my income not being sufficient and the cost of living being extremely high in NY. 
According to bestplaces.net, the average cost for a studio in Westchester County, NY is 1,243, the average price for a one-bedroom apartment ranging from 1,500 to 2,000, sometimes more depending on the location. 
In July 2020, the average home price in New York State was $527,000—about 51% higher than the national average of $349,000, with prices soaring up to $2,105,921 in areas like Manhattan, you can't forget to count utilities, transportation, and food.
A study done by NerdWallet found that in general, fewer people are buying in 2020, with the pandemic being one but not the main reason behind it; additionally, the study found that most people mentioned a lack of sufficient income, inadequate credit score, lack of inventory.
Moving to another state would certainly give me a better chance of living on my own. My goal is to be able to own my property by 26, and I know I shouldn't put a timeline on a dream and that things happen at their own time but it doesn't hurt to try.
Leave a Comment
About the Contributor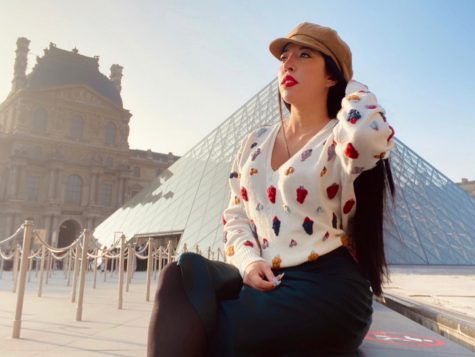 Nicole Alarcon, Associate Editor
Nicole Alarcon is a senior at Mercy College, majoring in journalism. Born in São Paulo, Brazil, she moved to the United States at 10-years-old.

Nicole...