The OA: A Glittering Masterpiece, or Smoke and Mirrors?
"You'll have to pretend to trust me until you actually do," the OA announces prophetically to a group of misfit teenage boys in the attic of an abandoned photocopy home of a stereotypical American suburb.
This advice is a wise warning for viewers who are just diving into the series as well. The OA dazzles with out-there plot lines, science fiction anomalies and, somehow, interpretive dance. However, those who may prefer a more linear format: beware.
This new Netflix original was made available just as abruptly and mysteriously as the show's titular character, played by Brit Marling, makes her reappearance after being missing for months—and with her sight inexplicably returned.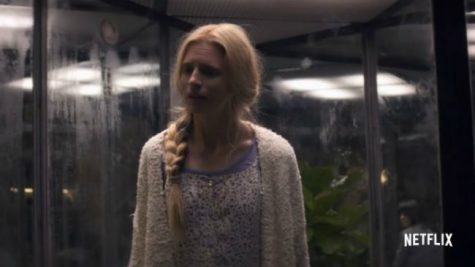 Marling created the series, along with director Zal Batmanglij, after being inspired by an encounter with a woman who had a near death experience–"NDE's" as they're referred to in the series.
Marling says of the meeting, "I was just inspired by her enthusiasm [for life], and the way that she approached life, as if she knew things no one else did."
Marling plays Prairie Johnson, better known as "OA," a twenty-something woman adopted by an older, American couple, whose intricate past is just as confusing as the journey she has been on since her apparent abduction.
Viewers' first look into the world of the OA is a cerebral, bordering on experimental art piece kind of strange. Each of the eight, hour long episodes will leave viewers with more questions than the last. Many of the OA's scenarios are far-fetched. (Aside from the fantastic depictions of alternative realms of consciousness, in what world would a lonely school teacher and band of high school outcasts ever agree to meet up at an abandoned house in the middle of the night with a weirdly philosophical former abductee?)
Just trust her. Whether this means trust Marling, or trust OA, is up to you, but the gorgeously gloomy cinematography alone should be enough for you to stick around.
"
You'll have to pretend to trust me until you do.
— OA
The series manages to transport us seamlessly between images of catastrophe as a school bus plummets off of the side of a bridge, unsettlingly quiet cul de sacs, downright creepy topiaries of human captivity, and the blindingly bright, surreal setting at the conjunction of life and death with ease.
Similar in its suspenseful, sci-fi sprinkled themes to HBO series The Leftovers, the OA delights viewers with a cat and mouse approach. As one episode teases viewers to the brink of some profound discovery, the next shatters their hope in introducing a myriad of new questions and scenarios to ponder. Viewers mustn't get discouraged, however, because the series does manage to retain a proper balance of intrigue during its winding, yet steady climb towards the finale.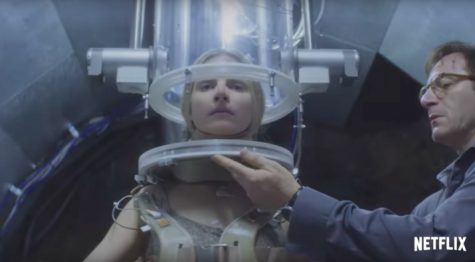 The series succeeds in creating a beautifully rendered examination of the dynamic of a desire to explore the metaphysical in search of the ultimate truth, while being pushed to the physical and emotional brink of breakdown. The OA creates an intriguing world that manages to contain some degree of relatability despite its grandiose attempts at being philosophical.
Viewers will easily becomes swept up in the quest for enlightenment that OA and her band of outcasts embark on, and will undoubtedly find themselves on the edge of their seats as the group inches towards the answers they seek.
It is important to note that in terms of character development, the series does fall a little short. Viewers are able to glean small bits of background about the secondary characters in single episodes along the way, but it lacks any thorough development of the more minor series regulars. Viewers are left having to piece together subtle inferences and vague scenes of character interaction in order to come to any concrete conclusions–which even still, are merely a stab in the dark.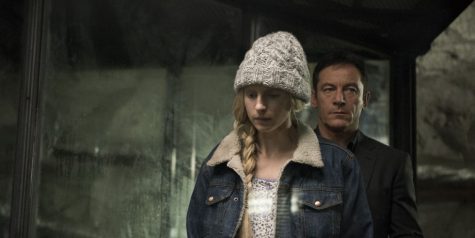 There is no debating that The OA is an ambitious attempt by Marling and Batmanglij. They set out to create a series that is both visually stunning, experimental in development and genre, and inclusive in both its casting and character representation. Many who give the OA a try and stick it out until the end will likely be left scratching their heads. This isn't necessarily a bad thing.
In an age of instant gratification, (bingeing for example…) it is a refreshing outcome to come away from something without having all your questions answered. A series like this will make one think. It may make one ponder profound philosophical questions of the afterlife, or the possibility of a divine connection between physical movement and telekinetic powers, or it might just make one wonder how Phyllis Smith hasn't been cast in more prominent roles. Either way, the OA is an enchantingly strange visual masterpiece that should not be overlooked.
As of February 8, Netflix has renewed the series for a second season, so look out for the next installment to maybe (hopefully) become even more enlightened. Watch the trailer here.
Leave a Comment
About the Contributor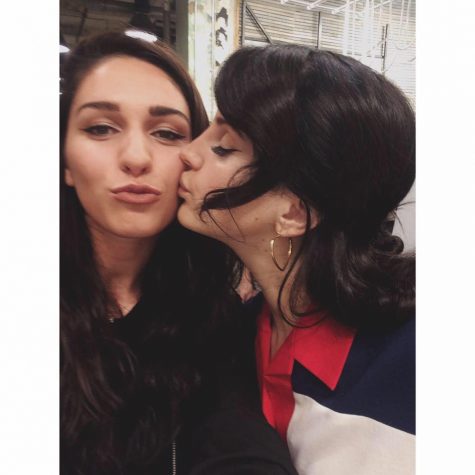 Nora-Grayce Orosz, Former Managing Editor
Nora-Grayce is a journalism major from Yonkers. She's a music and pop culture addict who lives for festivals and food. In her spare time she can be found...