Music Production Student Named President For a Day
It was Dec. 1 when Zaire Smith found himself waking up around 8 a.m. and meeting Mercy College President Tim Hall at his office. The two were then accompanied by security to Hall's house, where they then took the Metro-North to the Manhattan campus.
"It was a shock to me," Smith stated. "It was their first time doing it [having a student be president for a day], so it was a shock to everyone really."
Throughout the day, Smith got the chance to meet deans, members of the provost's office and various Mercy officials. To fit his role, he was mainly referred to as "President Zaire" and "President Smith," while having a cameraman following the pair.
"It was a full day of being around important people at Mercy College," Smith stated. "But it was very interesting."
That day, Smith was important too.
If someone told Zaire Smith he would be singing at future Mercy events, or let alone becoming president for a day, he wouldn't have believed it. As a senior studying music production, Smith has already established a routine and has an idea of what to expect going into his senior year.
"At one point, I needed a minute to myself," admitted Smith.
Nevertheless, Smith enjoyed his experience as it gave him an insight into what it's like to walk in President Hall's shoes. With his role of being president for a day, Smith was able to experience a new career field but is content with the path of music that he is set on.
His recognition from the school started his junior year of college. Being recognized for his involvement on campus and singing abilities, Smith was invited to sing the national anthem for the 2021 Commencement in May.
Even with this knowledge, Smith didn't expect to be met with such once-in-a-lifetime opportunities on campus.
To kick off his senior year, Smith was asked to perform the national anthem at the college's commemoration of the 20th anniversary of 9/11.
The live-streamed event was shared on Mercy's official Youtube Channel, Smith also received a mention in an article in their news and events.
All was quiet for Smith until November rolled around.
"I got the email at the beginning of November, I believe, saying you have been randomly selected because you fought back with the Mavs by handing in my vaccine information," Smith recalled.
Before the start of the Fall '21 semester, students were required to submit proof of their vaccination status by the given due dates for residential, athletes, and commuter students. An appreciation email was sent out by Vice President of Student Affairs Kevin Joyce to students, in that email was a questionnaire that would give students a chance to win 1 of 5 $200 gift cards to the college's bookstore.
So Smith's surprise was even more eminent when he realized he had won a prize that was not mentioned in the email.
Smith explained how it was hard to explain to his peers what the prize was, but even he did not know what to expect.
"Some of them joked around and was like 'Mr. President'. That whole week into next Monday or Tuesday, I got so many different references from people."
As for seeing himself being president of a college in the future, Smith commented, "I don't see myself being anywhere near something like that," Smith chuckled. "Not saying there is something wrong with it, but that's not really where my career goals are."
He is following his passion for all things music – singing, producing and performing. "I don't see myself getting into a position of being the president of a college but at the end of the day, I don't know what the lord has in store for me. Anything can happen. I will be open to it, but that sounds crazy to me."
Putting all the performances and being president for a day aside, Smith is known for his role in H.E.L.P Ministries, an on-campus organization to bring Jesus Christ to campus life.
"I'm really huge into my faith, so I try my best to invite people to get to know people."
Through campus, Smith embarks on his passions for his faith, music, and singing while also using it as an opportunity to meet more people.
"I try my best to get to know everybody and make friends and make connections because that is what we're here for."
Leave a Comment
About the Contributor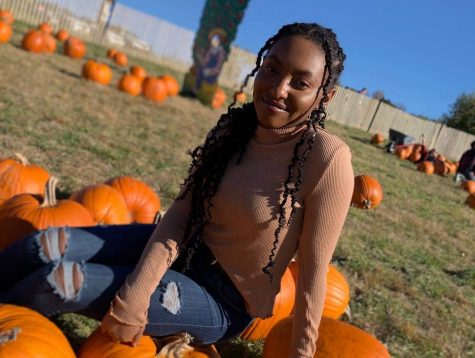 Katelyn Turner, Impact Staff


Katelyn Turner is currently a senior at Mercy College. Falling in love with writing at a young age, Katelyn has decided to challenge herself by pursing...