Lorde's Solar Power is a Misunderstood Work of Art
Lorde's latest album focusing on her deep connection to nature and her newly found maturity has constantly been overlooked online and labeled by many critics and even by some of her most diehard fans as a weak, shallow follow up to her most critically acclaimed album, Melodrama.
Since Solar Power's release in late August of this year, many people in her online fandom have claimed that Lorde's latest work has failed to live up to their expectations for generally two main reasons. One, because until her two previous albums, Pure Heroine and Melodrama, Solar Power has a more upbeat and light anthem. And two, because it sounds like nothing the music Lorde has previously done.
While some see Solar Power as flat, shallow, and boring, I see it as an album rich with detail and emotional complexity. I see it as an album that shows the New Zealand singer allowing the natural world surrounding her to guide her decision-making as she sheds her old, angsty youth.
While some felt underwhelmed by the 60s inspired album, I felt overwhelmed by the journey Lorde took me through.
I can understand why Lorde fans were disappointed. Before Solar Power's release, Lorde was known for her anger-filled break-up album Melodrama. An album set in a metaphorical house party that forces the singer to relive her past relationship and come to the realization that she fears loneliness.
Lorde's second album instantly became a pop classic for its experimental, unique sound and heartbreaking lyrics. And her debut album, Pure Heroine, was no different. The album examines Lorde's fear of adulthood and losing her childhood friends and youthful spirit.
Arguably more than Melodrama, Pure Heroine changed the modern pop genre. Because without Pure Heroine, we wouldn't have artists like Billie Ellish and Oliva Rodrigo.
I say all this to show that because of Pure Heroine and Melodrama success, Lorde's fans have expected a certain style and emotional weight when it comes to listening to her music.
So, when Lorde returned to the public spotlight after her purposeful disappearance for nearly four years and announced that she will be returning with a brand new album, the hype surrounding this newest record became indescribable.
However, it has now been months since Solar Power's release, and it has left little to no impact on mainstream music or her fans. Many see the record as a letdown, but not me.
I am here to defend Lorde's Solar Power and say, without any doubt, that the album is not only her best album, musically and lyrically, but one of my favorite albums of all time. To explain why I love Solar Power so much, I have to explain the theme that runs through every track on the record.
Solar Power is about growth and maturity and explores both the positive and negative emotions that come with it. After her break-up that was showcased in Melodrama, Lorde seemingly was left lost and confused on what to do with her life. But, as she aged, she learned to embrace the natural world and how to "trust all the rays of light."
This theme is seen in multiple songs, from The Path, where she rejects the idea of idolizing celebrities and has her hoping that the "sun will show us the path."
To Secrets From a Girl (Who's Seen it All), where she talks to her younger self and promises that her "dream and inner vision…won't let you down."
Another song that brings up the growing and finding maturity through nature is Stoned at the Nail Salon, where she claims that "all the beautiful girls, they will fade like the roses" and shows her audience that she worries if she has made the right decisions in life.
Finally, the closing track of the album summaries all the thoughts and ideas present in the record. Oceanic Feeling is a nearly seven-minute song that discusses Lorde's inner peace and shows the singer letting go of her younger identity.
With lyrics like "Now the cherry black lipstick's gathering dust in a drawer, 'cause I don't need her anymore.", cleverly referring to the version of her seen in Pure Heroine.
With songs like this, with such depth and warm complexity, how can people say Solar Power is underwhelming?
I think the main reason is that she's simply changed so much, professionally and personally. You would never see the Lorde of Pure Heroine or the Lorde of Melodrama dancing to an acoustic guitar singing about being happy on a sun-soaked beach.
But this unexpected turn is what makes Solar Power an amazing work of musical art. She grows and changes, like everyone else. And her music perfectly reflects that.
Hold No Grudge, my personal favorite proves her maturity by letting go of the painful break-up that was the main focus of Melodrama. Instead of telling her ex that he'll rue the day they met, she wishes him well and tells him that "it's such a different world now, I can't hate anyone".
In my opinion, an album that shows an artist has grown will always be better than them redoing the same style of music they've done countless times.
In a few years, I think fans will look back at Solar Power and realize how wrong they were.
But until then, we just have to hope that the sun will show them the path.
Leave a Comment
About the Contributor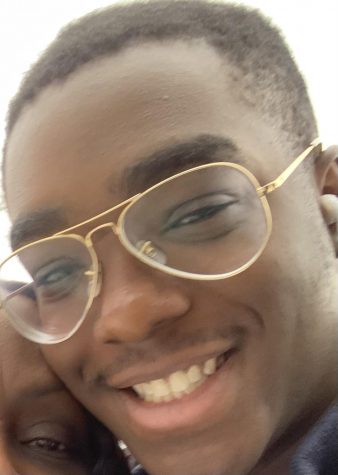 Maleek Munroe, Senior Editor
Maleek Munroe is a senior at Mercy College, majoring in communications. He graduated Nyack High School, where he found his love and passion for both...