Hail to the Kings?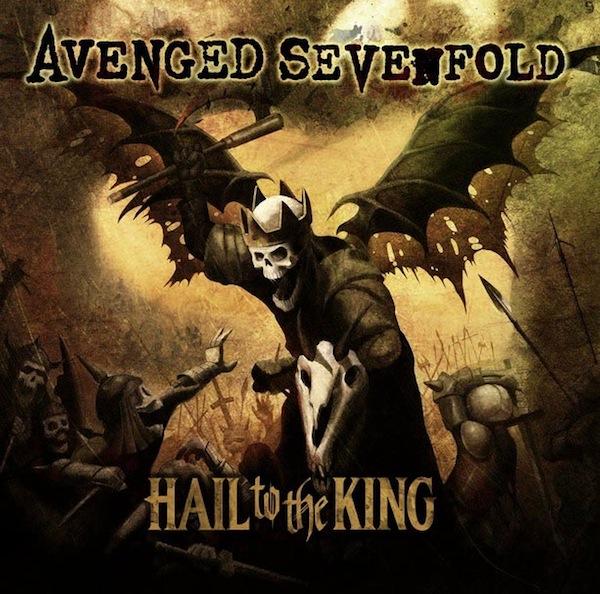 Hail to the King is the new album by Avenged Sevenfold, released August 23rd, 2013. The album, which is also the name of their first single, the release of the album is bitter sweet, being their first studio released without their drummer who passed away in 2009.
The album is a little bit darker, and heavier than one of their old and popular albums City of Evil. The singles from City of Evil were a little more playful and fast paced such as "Bat Country" and "The Beast and the Harlot" and finally the ballot "Seize the day". Hail to the King was great success that debuted at #2 on the billboard charts which is hard for a "heavy metalish" band like A7X.My favorite thing about any kind of music is the lyrics and the process of making meaning out of the symbolism within a lyric. However A7X sounds amazing with the crazy riffs by guitarist Synsyter Gates that could make even a gangster rapper want to play a little air guitar.
"Hail to the King" is heavily influenced by Pantera, and the vocals of M.Shadows are earth shattering. The song is great, when you want to feel like a bad ass or when you're kind of annoyed the sentiment "Haters gon Hate' with my personal favorite lyrics "Watch, your tongue or have it cut from your head". Many of the bands music features Catholic symbolism, in fact most of the band members met because they all went to the same catholic school.
The ballot Acid Rain is another one of my favorites from the album which I like to think is a beautiful tribute to life, love and death with lyrics such as "Life wouldn't be so precious dear if there never was an end". With the take home message being that one of the things that make life beautiful is death. The song features the softer side of lead singer M.Shadows raspy voice which will make even the most hardcore metal head say "awww".
Another single that's most likely to be released is Plants, a cut and dry hardcore record with head banging beats and amazing guitar riffs. The album features a more celestial theme while still adhering to the religious overtones A7X is known for. Critics of the band are happy with the way the band has matured over the years, moving away from screaming vocals and saving the emotion for when it really counts, which takes the intensity of the music way higher than just core for the sake of core.
Leave a Comment
About the Contributor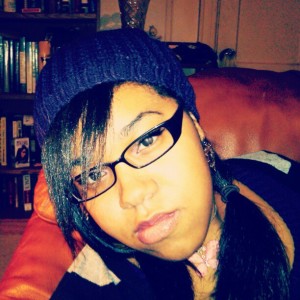 Sasha Majette, Senior Editor
Sasha Majette is a senior studying health science. She is a self proclaimed technology enthusiast and her hobbies include video games, digital art and...