Mercy's Own Plays A Show At Webster Hall
Everyone starts a new chapter of their life when they go to college. They make new friends, join clubs, start new clubs, and find people who share the same interests. A group of four young men started a new chapter of their lives at Mercy College just after they joined a new club. They all shared a love for the same thing. Music.
Donovan McSorley, Chris Pinckney, Mike Roche and Jason Allen were brought together by a group called Fast Forward Entertainment (FFE). They had so much fun playing together in that group, in September of 2012 they decided to start a band of their own. They had known each other for just a few short weeks.
McSorley is a junior majoring in Music Industry and Technology. He is the lead singer and plays guitar with the group. McSorley has been playing guitar and singing for almost six years now.
"It just got to the point where I didn't want to just listen anymore. I wanted to create and perform," McSorley said.
Eddie Vedder from Pearl Jam is McSorley's inspiration for vocals, and for guitar, Santana and Dave Matthews are his inspiration, depending on what type of guitar he is playing. He was in three other bands before joining the band at Mercy. He was lead vocalist for all three and played both rhythm and lead guitar.
Roche is a sophomore majoring in Music Industry and Technology. He plays the bass and sings with the group. Roche has been playing bass for about a year and a half. He is expanding his knowledge of music by learning the guitar and the keyboard. Flea from Red Hot Chili Peppers inspires him when he plays bass. And as for the singing, he said the band needed back-up vocals, so he thought he would give it a try.
"I just had the instrument (bass), I told people I played when I really didn't," Roche said.
Roche said he played with some bands a couple of times, played in some talent shows, but didn't get serious with his music until college.
Allen is a junior majoring in Homeland Security. He plays the drums for the group. Drums may be an understatement when talking about what instruments Allen plays. Everything that is in the Percussion family, he knows how to play along with the piano. He has at least 12 years of musical experience under his belt with 12 years playing drums and seven to eight years playing the piano. He loved watching and hearing people play so much that one day, he decided to pick it up.
"Once I'm really comfortable playing things I already know how to play, I want to learn how to play every instrument out there," Allen said.
Along with some solo gigs that Allen he played, he also played with a band that is based out of Manhattan. The band now plays with an entertainment group that works with a few big names such as Bruno Mars and Nicki Minaj. Allen left that group because he said they had "different goals" and is now with a group that he is happy with.
Pinckney is a junior majoring in Music Industry and Technology. He is the lead guitarist in the group. Pinckney can be seen in the cafeteria often jamming out and practicing songs.
For a while they played covers of popular hits from the radio, then they began writing their own music. They played all different genres. When writing their own music, they draw influences from genres including Rock, Pop, Soft Rock, Latin Rock, Country, Classic Rock and even Alternative. The group has around 30 original songs and they call themselves, "Road Not Taken."
Allen actually shared where they got the name for the band, "It sounds a little weird, but we actually got it from an Edgar Allen Poe poem."
Road Not Taken was invited to play at Webster Hall in New York City on Feb. 8. They played at an event called "Ultimate Music Festival." Outside of Mercy, the band played a few shows, but the festival was the biggest event they have played at to date.
The band was at Webster Hall from 9 a.m. to almost 8 p.m. When it was their time to play, they had a 20 minute set. They had four songs prepared: "Letter to Spain," "What You Do To Me," "No More," and "Aura." All four songs were originals. "What You Do To Me" and "Letter To Spain" were the two of the band's favorites.
Nerves always seem to be something that people come across when performing. Allen said he started off nervous, but the more he performs, the faster everything just becomes second nature. McSorley said it was all the nerves were a good kind.
"I just went for it," Roche said.
"I felt like there were a few minor mistakes but all together we really killed the performance," Allen said. "I actually dropped one of my sticks half way through a song and I had to play one handed. I just played if off. I don't think they could tell the difference."
The band enjoyed playing the show at Webster Hall. The audience seemed to enjoy all of the songs that they played. Old and new fans enjoyed the original songs and McSorley said it was a night to remember.
After playing their biggest show yet, Road Not Taken is actually looking forward to the near future. They just finished recording a cover of "Royals" by Lorde.
Allen said it was something completely different than anything they had ever done. Roche is excited to get into the YouTube scene by recording a video for their newest cover. He wants to play more shows and hopefully make an album.
"We try to record in the studio every week since three of us are MTEC majors. So I really am excited to record and mix our own songs," McSorley said.
"Road Not Taken" is following their dreams. They love what they do, and their show at Webster Hall was a great experience for them. For recent updates for the band, follow them on Facebook. They have a great sound, and could be on the road to success.
Leave a Comment
About the Contributor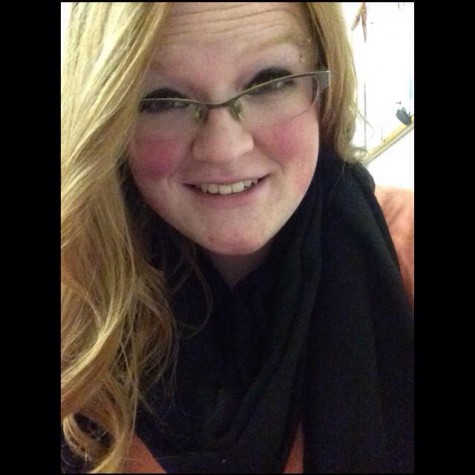 Karissa Allen, Associate Editor
Karissa is a Senior majoring in TV/Radio Production. Writing hasn't always been her calling but within the last couple years she has found a passion for...