Sam Smith to Share Writing Credit With Tom Petty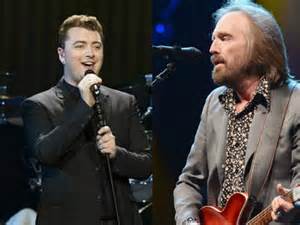 "Think outside the box." A common mantra instilled in the minds of thinkers for centuries.
While the popular slogan is easily accessible and understandable, it is undoubtedly more easily said than done. It has been preached to scientists, sculptors, and painters—artists of all crafts—and passed down for following generations. The expression has encouraged exploration and has inspired an inquisition of knowledge; yet discouraged the ordinary and obvious. Out of all of the prolific art forms, music seems to be the hardest medium to escape the influence of other artists, exemplified by the numerous cases of music plagiarism over the past fifty-or-so years.
Music plagiarism has been apparent in several genres of music and has left a scar on some of the most reputable and popular musicians of the past few generations. It has affected rock n' roll acts such as The Beatles, Les Paul, The Beach Boys, Johnny Cash, The Rolling Stones, Led Zeppelin and several others. It is difficult for musicians to refrain from "borrowing" music as many of them surround themselves with music and are influenced and inspired by musicians their entire lives. The line drawn between plagiarism and original work is commonly as thin as a strain of hair. To what extent is original music still considered original before it is considered stolen or plagiarized? This is a question left to up the discretion of listeners and artists around the world.
While it is impossible to patent a chord progression or harmony, it is not impossible to patent a melody—either vocal or instrumental. Many of these 'patents' derive from the recordings themselves. Other cases of music plagiarism have fallen into the genres of Hip-Hop, Rap and Electronic music as many artists have "sampled" (the direct use of other music within another piece) songs without being granted permission from the original composer. Some credible artists found guilty of plagiarism include The Black Eyed Peas, Timbaland, Chris Brown, and of course the infamous case of Vanilla Ice.
Since music plagiarism has proven to be a motif throughout history, it has once again occurred in recent past. Fulfilling yet another cliché, that history does in fact repeat itself. Sam Smith is a 22-year-old contemporary pop artist from London and is one of the hottest acts in the world. Smith is most commonly recognized for his hit single "Stay With Me" and has recently joined the long list of plagiarizing musicians. The song was released in the spring of 2014, and it immediately captured the ears of millions of people around the world but there were a few people who were listening a little closer—their names? —Tom Petty, Jeff Lynne and their respected lawyers.
Smith's "Stay With Me" has been considered to have a striking resemblance to "Won't Back Down" which was written and made popular by Tom Petty and the Heartbreakers from their album "Full Moon Fever", which was released in 1989. Although both parties reached an out of court agreement in October 2014, the details of the case surfaced in late January.
The agreement reached grants both Petty and Lynne partial writing credit of the song. The song now grants writing credit to five people. Smith and his producers claim to have had no intention of replicating the familiar melody and claim the incident was simply a coincidence after acknowledging that the two choruses were indeed similar.
Petty claims to have no resentment toward Smith and acknowledges that it was a simple mistake that often happens in music. After all, why would he complain about receiving royalties for the song for the rest of his life?
Despite all the flack Smith may have or may not have received, he has undoubtedly been seen under a spotlight. His fans seem to either not care, or even know who Tom Petty is. Fans have demonstrated their devotion to Smith and despite all settlements, he still won four Grammy Awards in 2015.
Smith's Grammy Awards include Best Pop Vocal Album, Record of the Year, Song of the Year and Best New Artist. He was also nominated for Best Pop Solo Performance but lost to Pharell Williams and his song "Happy."
While Smith had many people to mention and thank upon receiving his numerous awards, Tom Petty wasn't one of them. It's saddening that a legendary artist such as Petty is even associated with a meaningless heartthrob sensation such as Smith. Not because of the plagiarism, because Petty has created some of the most timeless rock n' roll in history and shouldn't need Sam Smith to be discovered.
While the case between Smith and Petty is the most recent, it will definitely not be the last. The production of music shows no signs of slowing down; more ideas are being released which will inevitably lead to more problems for artists such as Smith.
Leave a Comment
About the Contributor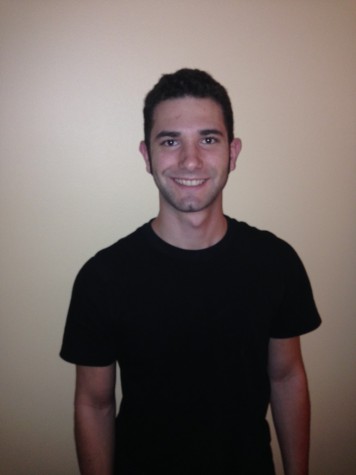 John Principio, Entertainment Editor
John Principio is a senior at Mercy College studying Public Relations. Even though he has never imagined himself as a writer, he has always loved to read...