Black Lives Matter: What College Students Really Think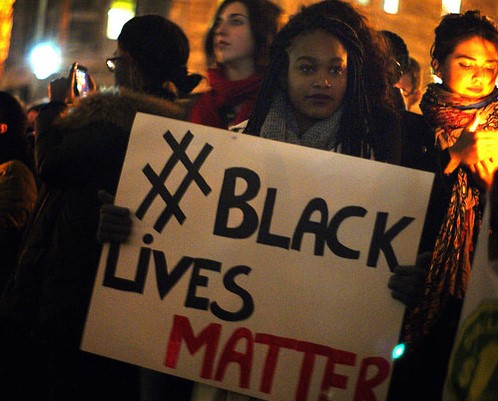 Sandra Bland. Tamir Rice. Freddie Gray. Laquan McDonald. Matthew Ajibade. Natasha McKenna. Tanisha Anderson. Dontre Hamilton. These are some of the names of the African Americans who were killed by police or killed in police custody over the past year. The list of African Americans being killed by police has continued to rise over the past couple of years, some making national news, some making local news.
The Black Lives Matter movement has played a tremendous role in putting a spotlight on these cases. Originally started in 2012 by Patrisse Cullors, Opal Tometi, and Alicia Garza, after the murder of Trayvon Martin, it has sparked support and criticism from different people, and how individuals view racism in today's society.
There were attempts to reach out to different chapters of Black Lives Matter, but none were available for comment.
The movement had more of an impact last year in Ferguson, Missouri and Staten Island with the murders of Michael Brown, who was shot six times by police officer Darren Wilson, and Eric Garner, who was tackled by numerous policemen in Staten Island, and uttered the infamous line, "I can't breathe."
Twelve different times.
The phrase Black Lives Matter has caused some confusion and controversy for numerous reasons. One of the reasons is the phrase itself. Some believe that it makes it seem that only the lives of black people matter and that is final. Other individuals believe that people are getting confused, and they do not fully understand what the phrase actually means. It talks about the unfair treatment the African-American community faces when come into contact with law enforcement.
Several Mercy students have shared their thoughts and inputs into what they really think about the whole movement, and how their stance affects their friendships with other people. Senior accounting major Tia Sessoms believes that all lives matter because one cannot figure out which person deserves to live or die.
"I believe all lives matter because as a human race, you can't decipher which one person deserves to die, and which person deserves to live. Everybody deserves to live."
Sophomore music/tech major Kristin Millard believes that black lives do matter, and gives the exact explanation to what Black Lives Matter supporters have been stating for the past year.
"To say that all lives matter, it doesn't get the point across. It's not what the movement is about. It's about how black lives haven't had the same struggles as other races."
Senior public accounting major Andrew Suarez also believes that black lives matter. He gives a very detailed statement on why people should focus on others who are facing social discrimination.
"Whenever someone tries to say all lives matter, it's saying there's an equality among all people. In the past, it's never been expressed that there's been an equality. I feel that if we don't put emphasis on those who are being extremely hurt, those suffering from a severe social injustice, we're not giving them that right to get their equality."
****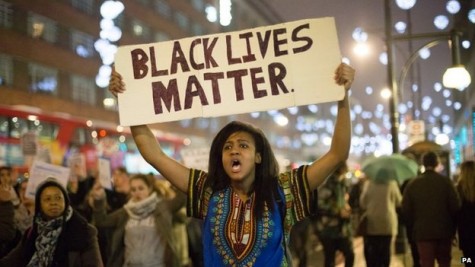 According to the Black Lives Matter website, every 28 hours, a black man, woman, or child is murdered by police or vigilante law enforcement. This goes beyond the strained relationship between law enforcement and the black community. The phrase stands firm with black transgender individuals, black LGBT individuals, black women, and the disabled.
One case that was trending over social media this past year was the death of Natasha McKenna. McKenna died after she was held in handcuffs, leg shackles, and shocked four times with a stun gun in police custody. She stopped breathing after the shocks, and was taken to the hospital, where she died a couple of days later. McKenna was arrested for assaulting a police officer, which stemmed from January. Her family were concerned about her treatment because of her mental state. According to her family, she was diagnosed with schizophrenia at 12.
In Milwaukee, 31-year-old Dontre Hamilton was killed by police officer Christopher Manney after an altercation with Hamilton in April 2014. The 31-year-old was shot by Manney 14 times. Hamilton was sleeping in a park when the officer was responding to a call of a welfare check, and proceeded to do a pat down. The two men are involved in a physical altercation, when Police Chief Edward Flynn claims Hamilton struck the officer with his baton.
Hamilton's family stated that Dontre had schizophrenia, but was never violent. Manney was fired from his position, but charges were never filed against him. The case is still ongoing.
Recently, there was another case regarding 17-year-old Laquan McDonald. McDonald was shot 16 times by Chicago police officer Jason Van Dyke. Allegedly, the 17-year-old was carrying a knife, and police were responding to reports of cars being broken into. The problem that occurred in this case was footage of the incident was released a year after the incident occurred last October. Van Dyke was charged with first-degree murder, but there have been statements from other individuals that the police department is covering up for Van Dyke.
One of the biggest cases involving a police officer and an unarmed black person this past summer was Sandra Bland. Bland died in police custody after being pulled over for failing to signal before changing lanes. Her death was first ruled as a suicide, but her family stated that she never showed signs of suicidal thoughts. Topics like #SandySpeaks, #JusticeforSandraBland, and #WhatHappenedToSandraBland were trending on Twitter in July. Police stated she hung herself in her cell with a plastic bag. The family has done their own autopsy, but it has not been released yet.
****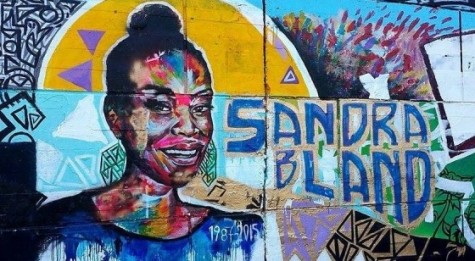 20 Mercy students participated in a six-question questionnaire regarding Black Lives Matter and their feelings with law enforcement. Out of the 20 students, 55 percent of students believe that all lives matter, 40 percent of students believe black lives matter, while five percent of students believe that both black and all lives matter. When it came to knowledge of the issue, 55 percent knew a good amount, 35 percent knew very little, while only 10 percent knew plenty about the issue. 80 percent believed that law enforcement used excessive force on civilians, especially unarmed black people, while only 20 percent believed the opposite.
In the same survey, when asked about what can done to improve the relationship between law enforcement and the black community, the majority of students who participated said there should be better communication skills and law enforcement training. Some stated that the police should interact more with the members of the community, to establish a stronger relationship between the two.
Suarez makes several suggestions that could help better improve the relationship between the two groups.
"I think they can set up social programs. They should have racial and ethnic training. There should be sensitivity training when it comes to dealing with people of certain ethnic backgrounds. They need to understand that just because somebody's of a different color, doesn't mean you can treat them any worse."
Black Lives Matter falls into the category on how society views race in this country, especially in today's society. The discussion of race is a sensitive topic for many people, particularly in America. Sessoms stated the discussion itself is difficult because people have become more cautious with the subject.
"It's such a sensitive subject because a lot of people get offended when they bring up what happened in the past. So for it to be an open concept now, it's really hard. People are afraid of offending someone, and being portrayed as a racist."
But Millard believes it is great that society is talking about race instead of pushing it under the rug, and ignoring it.
"It's so much better that we're confronting issues instead of just pushing everything off to the side and say, oh it's fine, we don't talk about that."
Even though it was started nearly two years ago, the Black Lives Matter has taken off within the past year, due to social media. From news articles to discussions on morning news segments.
"The amount of African Americans in this country is very large. Everybody is becoming more conscious because of how much the black movement has to be protected, in order for it to keep going and to make a statement," explained Sessoms.
Suarez feels it started to pick up steam when certain events involving the death of Sandra Bland, and the protests in Ferguson.
"There has been several incidents that only served to make things bigger for Black Lives Matter. All it's done is just make it to a snowball effect. But because of Sandra Bland, Ferguson, and other cases, there have been so many things that made it greater than it was before."
Even though there are differences when it comes to whether it is Black Lives Matter or All Lives Matter, it does change the mindset of individuals. It made Millard think about more about institutionalized racism, which was something that never really crossed her mind before.
"It's definitely made me notice more acts of institutionalized racism and just everyday things that I would never think about before. It makes me choose who I want to be associated with more wisely."
She goes on to say that she hopes the Black Lives Matter movement continues to be around for the next five years, and hopes it reaches people who usually ignore issues like this.
"I do hope it continues to get stronger, gain support, and inform more people. I hope it reaches out further to people who wouldn't go looking for this information. It's starting to be something you can't ignore."
Leave a Comment
About the Contributor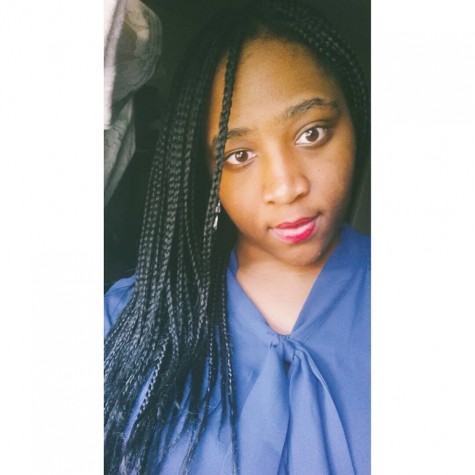 Naomi Osuji, Managing Editor
Hello world. I'm a senior majoring in radio and television production. I'm a little bit of a weirdo, but hey, who isn't? Born and raised in Jersey,...