Losing Loved Ones From COVID
Within less than 48 hours, she had lost them both. Her two grandparents passed away from COVID. The family was devasted.
On April 12, Emily Conlan, from Rockland County New York, lost her beloved grandfather, Gerard deBlasi, to the deadly coronavirus. The next day didn't make things any better for Conlan as her grandmother, MaryAnn deBlasi, also passed away from complications caused by the coronavirus.,
"My grandfather was showing symptoms first. He got a little cold, and he doesn't really get sick that often. Then he was losing strength in his legs, so he was falling a lot. Which was really abnormal because he was very independent up until the last two weeks of his life," said Conlan.
After Conlan's grandfather started showing symptoms, her grandmother began to exhibit them as well, but Conlan stated that it was not just the coronavirus symptoms that worried her and her family.
"My grandmother started getting symptoms, but more than the symptoms her dementia was getting a lot worse. It's kind of weird the way their symptoms showed, it wasn't typical," said Conlan.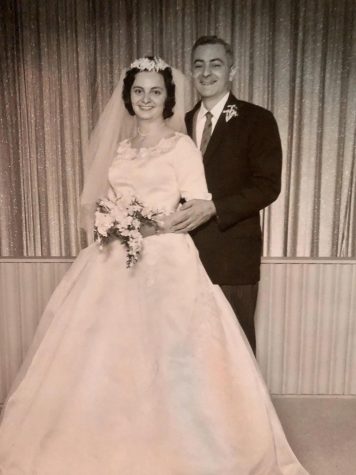 Even though both of Conlan's grandparents contracted coronavirus, it was impossible to know who had it first. According to Conlan, they weren't tested until they were in the hospital, but they knew they had it based on their symptoms.
Instead of being immediately moved to the hospital they decided to put Conlan's grandfather on oxygen in order to help is breathing issues brought on by the coronavirus.
"He was on oxygen for like a week and a half before they moved him to a hospital. Because at the time, they said you don't want to send him to the hospital. That's the worst place they could be," said Conlan.
With her grandfather starting to show symptoms, Conlan's family debated whether to take him to the doctor, holding out hope that he just had a cold.
"My aunt said maybe we should take him to a doctor, and everyone was like oh no it's just a cold. Then she was finally like you know what I'm taking him to a doctor," said Conlan.
Unfortunately, they did the doctors appointment virtually, and according to Conlan, the doctor did not think it was anything concerning. Until they took him to his other doctor.
"They took him to his other doctor and then that's when they started to get concerned. They got the oxygen for him," said Conlan.
In order to avoid the risk of him potentially spreading the coronavirus to his wife, they decided to separate Conlan's grandparents, for their own safety.
"Since we didn't have a clear-cut positive test for him, we didn't want to potentially infect my grandmother, which obviously he did,"said Conlan. "We wanted to separate them, so my grandpa went to my Uncle's house in New Jersey."
Conlan knew something was wrong with her grandfather when he began to get very weak and started falling.
"It was middle to late March when my grandfather had the sniffles, and then two, three days later he couldn't walk well and he was falling, and that was really surprising because it was super quick," said Conlan.
As Conlan's family moved her grandpa out of the house to separate him from his wife, the symptoms continued to get worse. While staying in New Jersey, Conlan's grandpa made the decision himself to be taken to the hospital in order to receive better care.
"He said look I love you guys, but I need to get care at a hospital. So he decided, I want you to call the ambulance, and he got taken to the hospital," said Conlan.
On her grandfather's second night in the hospital, Conlan's family had to call an ambulance for her grandmother because she began showing symptoms and they were getting progressively worse.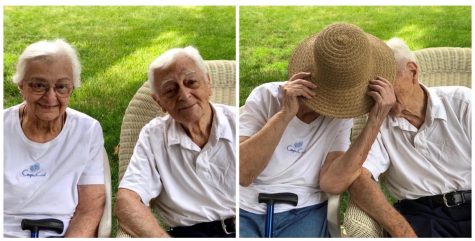 "She had weakness, her dementia was getting worse, and she had trouble breathing," said Conlan.
A few days after her grandma was moved to the hospital, Conlan's family received the heartbreaking news that so many other families have gotten over the last nine months. Her grandpa, Gerard deBlasi, passed away on April 12, Easter Sunday, at the age of 91, from complication caused by the coronavirus.
Unfortunately, the next day Conlan's family got even more devastating news. MaryAnn deBlasi passed away at the age of 82. Also from complications caused by the coronavirus.
While both of Conlan's grandparents were in the hospital, her family did not tell them that the other was in the hospital, in order to spare them the worry of knowing the love of their life could die.
"It was really interesting because we didn't tell my grandmother that my grandfather went to the hospital because she had Alzheimer's, so she was already forgetful," said Conlan.
Conlan's family decided to keep her grandma in the dark about her husband being in the hospital because of her dementia, and they also didn't want to dampen her spirits.
"We kind of sugar coated it because didn't want her to stress out so much, and she also would ask every five minutes," said Conlan.
There have been many stories in the past about grandparents who have been together for many many years, dying within days of each other. Some say it's fate, and Conlan believed that was the case with her grandparents.
"I think so. Just the dynamic of their relationship. He was such a loving, obedient if I will, great great husband, and she was always like go to your room, do this do that. She needed him, she can't be here without him because she would be really really lost without him," said Conlan.
Conlan believed that it had to be this way because Grandpa was always Grandma's constant.
Due to having a large family, Conlan was unable to say goodbye to her grandparents until Aug. 1. She believed that made it harder on not only herself but her whole family as well.
Even after the funeral, it was still exceedingly difficult for Conlan to get over her grandparent's deaths.
"We had the funeral, and I was not relieved. Because I wasn't looking forward to the funeral, but I thought, the funeral is here, maybe it could bring me some peace, it can give me some closure, but then when it didn't I just felt like that weird waiting period was so awkward."
Many people have lost their loved ones to the coronavirus just like Conlan. Kezia Varughese lost her dear aunt, Aleyamma John, on April 5.
"It's pretty crazy how all of it happened. She was supposed to retire last year, but she kept telling us she wants to work one more year," said Varughese.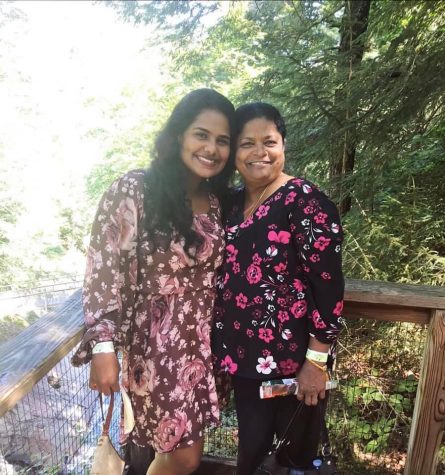 Varughese's aunt was a nurse at Queens Hospital, and Varughese describes her as a selfless person. Willing to help anyone, anywhere, at any time. Whether they were friend, family or even a stranger.
"When COVID happened all she kept telling everyone was that she wanted to help. It was so important to her to be able to help," said Varughese.
Varughese aunt's selflessness was one of her defining traits, she was always willing to help anyone in need. Even if it meant putting her own life at risk.
"She was so selfless, and it was amazing because it was in every aspect of her life," said Varughese. "She could care for someone she doesn't know the same way she would for her family. It was really amazing."
Varughese is a nurse just like her aunt, and she looked up to and admired her aunt a great deal.
"She's one of those people I definitely look up to with nursing. She is the model image of what it means to be a nurse. Her selfless lifestyle, her just wanting to be there for others. People she didn't even know. That was always inspiring to me," said Varughese.
Even though her aunt was suffering, Varughese stated that she was still making sure her family was okay and had everything they needed, and when she passed away her family took it very hard.
"I'll never forget how heavy it was. I'm not even sure how to put into words that feeling of helplessness. It did not feel real," said Varughese.
Just like Conlan and her family, Varughese's family was not able to lay her aunt to rest immediately after her passing due to the strict COVID safety measures that New York State had put in place to curb the spread of the virus.
"This kind of loss is a very different kind of loss, said Varughese. "It's not normal in terms of we weren't allowed to be at a funeral. We couldn't really say bye."
Leave a Comment