Inside Taaru Majeure's Boutique Store
Many people have this desire to be a successful entrepreneur and as a result, they quit their retail job just to focus on opening their own business and be their own boss. It's a huge sacrifice starting a new venture in one's life because one doesn't know if it'll make or break him or her, but one has to love what they you do in order for his or her dreams to come true.
Beauty and fashion influencer Mama Faye, the owner, founder, and CEO of the elite lifestyle and beauty brand called Taaru Majeure, is a visionary 21st-century entrepreneur with an unwavering commitment to fulfilling every woman's undeniable dream of having healthy, refreshing and perfect, glowy skin.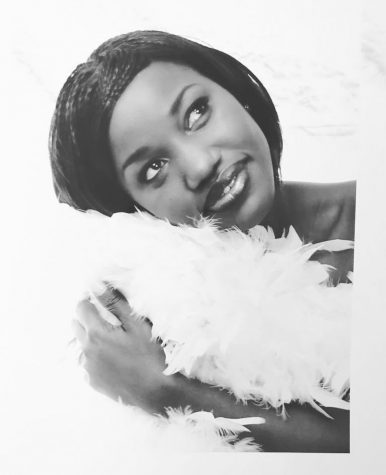 The Taaru Majeure is a modern, elegant boutique store located in a wealthy town of Larchmont around Westchester County. It features exclusive skin care products with advanced, luxurious formulas and ingredients that don't contain harsh chemicals or fragrance smell. The products are suitable for all skin types and tones and can be found in store or at taarumajeure.com. The symbol of the brand is Africa's revered baobab tree, also known as the tree of life and revered in communities across the continent for its nutrient density and health properties. Taaru Majeure is the result of a collaboration between Africa's most potent ingredients, cutting-edge science, avant-garde, and custom beauty treatments for the most demanding, perfection-seeking modern woman.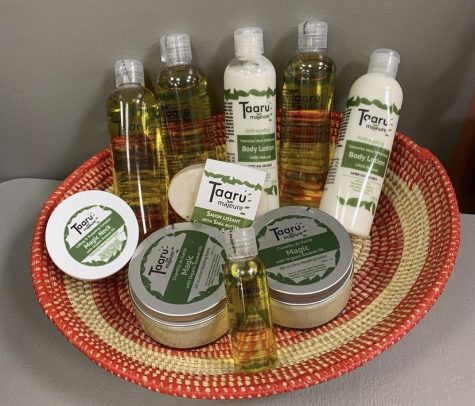 "Taaru means elegance in my native language which is Senegalese because I'm from Senegal and I opened the boutique in November 2018," Faye said.
She reveals when the kick off started for her boutique and what the boutique was mainly for.
"The kick off of the boutique was in March 2019, so it was mainly for women who admire skincare, makeup, beauty, and accessories, and after the pandemic of course I had to reroute a little bit," Faye said.
Faye's inspiration of opening the boutique store stems from her experience in the retail industry. She's had over 23 years of experience in retail management especially working at Saks Fifth Avenue located in Connecticut. Her collaboration skills were consistent while taking the lead in managing a couple of high end brands such as Chanel, Tom Ford Cosmetics, Sisley Paris, Lancome, Clinique, and Estée Lauder. In the small world of NYC's successful beauty industry, she was driven by strength and determination to be strong, reliable, and a driven-manager.
"I have 23 years of experience in the retail management industry, especially in beauty and I just always wanted to run my own business and create something unique," Faye said.
She also states "Taaru Majeure, the name of the boutique comes from the name of my organic skincare line which is doing a phenomenal job so far."
Her skincare line launched in 2019 where it has face oil, eye cream, day and night cream and all products that will make women feel elegant and beautiful at the same time without having to cover imperfections with filters, and pounds of heavy makeup. When Faye opened the space of her boutique she wanted to create a safe, healthy, and positive environment where every woman out there will feel comfortable and glamorous like they're at home.
However, some of the most successful beauty brands out there fail to provide enough skincare and makeup products for all skin tones, especially for darker skin tones as well. For example, when consumers walk into Nordstrom and Sephora, they find some interesting skin care, makeup products which can be very pricey, but they end up purchasing the product just to try it out and see how it feels on their skin. A couple days later, they come back into the store and end up returning the products due to bad experience because they didn't see any clear results or it gave their skin a reaction that they never experienced before. It takes a while just to find the best products that work for your skin where sometimes you just want to give up on your skin . However, Taaru Majeure is guaranteed to make it possible for all women to achieve beautiful, and healthy skin that they've never experienced before in their lives. Faye made sure that all her Taaru products contain the number one main ingredient which is Baobab extract. Baobab is the tree of life where everything is put to use containing fruits, leaves, roots, etc. It's also succulent which means the plant is able to store water in its vast trunk, enabling it to produce more nutrients and vitamin packed fruits especially during the dry season.
"When I wanted to create a skincare product, I used my experience in the beauty industry because I worked with four of the biggest skincare lines, so I wanted to create a product that is not only organic, but safe and efficient at the same time," Faye said.
She also states, "Taaru Majeure skincare line targets older women's concerns such as fine lines, wrinkles, sagging skin, dark circles so anybody who's looking for a healthy glowy looking skin can use Taaru Majeure, so that's the concept creating that healthy glowy looking skin without using any chemicals."
Additionally, during the pandemic it had a total effect on her business because she had no choice to shut down her boutique until further notice when everything clears down.
"There was a time when everyone panicked, but after the panic we just needed to improve, strategize, replan, refocus and that's what helped me, but it was a heat and we're still feeling it," Faye said.
She also states "However, with a little passion, faith, and hard work I think you can strive or just achieve anything in life knowing that it's not gonna be rebuilt overnight but day by day and maybe month by month we'll be back better than ever."
Additionally, she's doing better than ever due to the fact that her boutique added more pieces in her new fabric clothing collection that just arrived from Senegal. All of the clothes are made by Senegaleese designers. Faye goes above and beyond by reaching out and working with female entrepreneurs in Senegal in order to empower them and give them a little more vision in the international market. They have done a tremendous job making the patterns and designs where people can wear the tops, pants, skirts, and dresses to any occasion that they are attending. She also uses Instagram as a huge platform to promote her skincare, home decor, and fabric clothing collection so people can know more about it.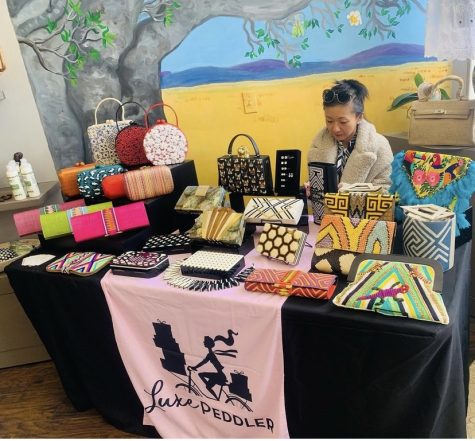 Faye's daughter, Fatim Seck models for her clothes inside the store to show people how it looks and fits on her which has increased more consumers into buying her luxury clothes. She also includes her daughter's friends to model for the clothes as well especially inside the store or outside the store. Her boutique Instagram stays very active by posting new looks everyday.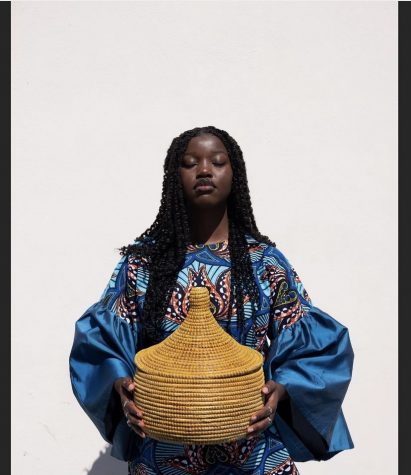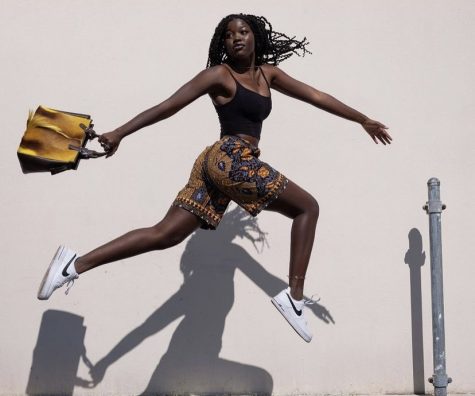 The boutique also carries cutting-edge hair care and well-known luxury cosmetics brands from the United States, France, Canada, and Japan. In addition, a select collection within her galleria features one-of-a-kind works of art from around the world, as well as rare and exquisite pieces of costume jewelry made from the earth's most refined materials.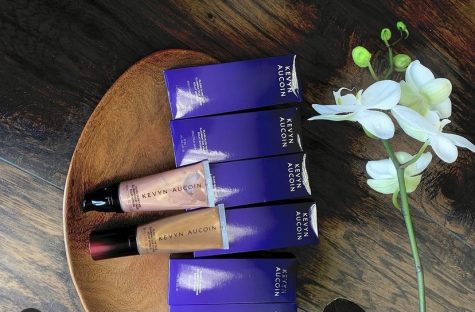 Mama Faye's unrivaled experience, vision, and knowledge are valuable assets to this venture which makes her unique and very versatile. She's come a long way from working in high end retail stores to becoming her own boss by opening a boutique store. She is honored to have more people join her on this exciting journey.
Her advice for others that are considering opening their own business is "take your time, do a lot of research, get a lot of mentors, and like what you do."
Leave a Comment
About the Contributor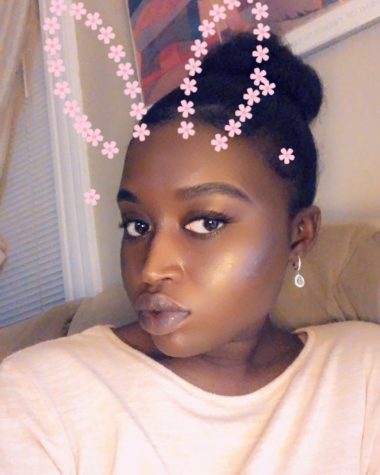 Amy Mbaye, Impact Staff
Amy is from Elmsford, New York who studied Communications Media and Arts at Westchester Community College and has her associate's degree. She is now studying...