An All Too Familiar Scene
Garden State Plaza shooting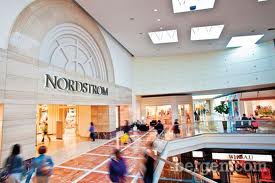 Another young male another powerful weapon and a badly familiar routine of mass shooting in the United States.
Garden State Plaza Mall  is a two-story, upscale shopping mall located in Paramus, New Jersey, and is owned and managed by the West Field Group and located at the intersection of Route 4 and Route 17 near the Garden State Parkway about 15 miles west of NYC
On Nov. 4 around 9:20 p.m., multiple shots were fired inside the northern New Jersey mall shortly before closing time and there were no reports of fatalities or injuries, a county official said.
Hundreds of law enforcement officers converged on the mall, which was put on lockdown. New Jersey State Police landed a helicopter in the parking lot of the facility, one of the state's largest and most popular shopping malls in the county.
The 20-year-old suspect, Richard Shoop, began firing multiple shots outside the department store of Nordstrom. Witnesses described him as a man dressed in black, wearing a black motorcycle helmet, and carrying a rifle modified to look like an AK-47.
Emily Browne, 26 of Cornwall, New York, was closing up her store as she does every Monday night, until around 9:20 p.m. she heard gun shots.
Bang. Bang. Bang.
''It sounded like fire crackers. Really loud, but in spurts. Then I thought it was maybe construction workers. They are always working on something here. Minutes after the shooting, I got a call like I'm sure every store in the mall did. It was the state police saying to stay in my store, shut the lights, stay hidden and asked if everyone is okay and if I saw anyone shooting a weapon,'' Emily stated.
Emily also stated that her store is located on the second floor adjacent to Nordstroms, and the firing was coming from the first floor department store. Emily the store manager of the business was closing her store up with two of her employees. One of them went outside of the store when the gun shots were heard.
''One of my employees I sent out to get food for themselves before they closed, when I first heard the gun shots, it didn't hit me right away until I got the phone call and I was scared. Thank god he came back running from the food court and said he saw people running for the exits, and one woman with her child crying.'
''I was nervous it was almost like an out of body experience I never witnessed something like that before. I am just happy he didn't come our way and that no one including my employees got hurt''
During the duration of the shooting, hundreds of shoppers were trapped inside the mall as police quickly locked down the facility and began an hour's long search for the gunman. SWAT local New Jersey Police Officers and New Jersey State Police were all on the scene. Although Shoop, the gunman, had ample opportunity to shoot people before the police secured the scene, he shot randomly at different locations, resulting in no injuries.
An evening of shopping had turned into the kind of event many Americans had seen before in places as near as Newtown, Conn., and as far afield as the famous Columbine shooting.
Shoop's body was discovered at 3:20 a.m. in a back area of the mall. He died from a self-inflicted gunshot wound.
Shoop was known by local law enforcement for a history of selling and abusing drugs. Authorities discovered a note that he had left behind mentioning that the "end was coming." Bergen County Prosecutor John Molinelli explained that he had acted alone and that, "his intent was either suicide or to do something that would cause police to shoot him,'' which officials call ''suicide by cop.''
Leave a Comment
About the Contributor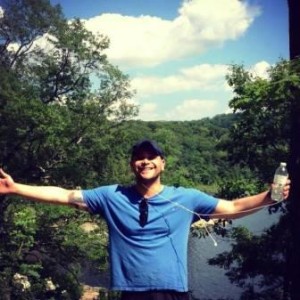 Bryan Reyes, Impact Staff
Bryan describes himself as six foot nothing, and a lover of movies and sports. He is looking forward to working behind the scenes in television one day....