UPDATE – Eight Victims confirmed in Harlem Explosion
Rescuers have found the body of an eighth victim following a gas leak and explosion that demolished two buildings in Harlem, New York City.
An apparent gas explosion in New York City that flattened two buildings has left at least eight people dead over sixty injured.
Firefighters are trying to find further victims trapped beneath the rubble of the apartment blocks, with the death toll expected to rise.
Police believe a handful of people remained unaccounted for.
Two five-storey buildings were blown to pieces at around 9am on March 12th near Park Avenue and 116th in East Harlem.
Mayor Bill de Blasio has said in a news conference this afternoon that a gas leak had been reported to the utility company 15 minutes before the blast on Wednesday morning.
Mr de Blasio said the "major explosion had destroyed two buildings and heavily damaged other structures."
The mayor's office also confirmed to the Associated Press news agency that nine people were still missing on Wednesday evening.
Authorities had confirmed that at least two people killed in the explosion and subsequent collapse were woman. No further details were released.
The utility company, Con Edison, says a resident in a nearby building reported smelling gas shortly before the explosion.
The NYFD had elevated the incident to the highest threat level possible and claimed that 22 people had been hurt, but a tally of local hospitals by ABC News found that 64 had been admitted with injuries as a result of the incident. A figure that included seven children, one of which was in a critical condition.
Many Mercy College students and faculty had difficulty getting to and from the city as the Metro-North line had to be shut down due to a large amount of debris from the blast on the track, which was only a few yards away from the explosion. The New Haven and Harlem line service was restored earlier in the afternoon, and Hudson Line service was restored as additional tracks reopened.
Metro-North structural engineers have verified the integrity of the Park Avenue line area and all four tracks have been restored to service after being cleared of debris, inspected for track and third rail integrity and approved for operations by Metro-North and the NYFD.
Trains will now run at reduced speeds through the area to protect the nearby residents as rescue and recovery work continues. This will result in some delays and crowding through the rush hour.
Ariel footage had shown smoke billowing from the scene, debris all over the sidewalks and many damaged cars that were parked on adjacent streets.
Witnesses had said that the blast was so powerful that it knocked groceries off the shelves of nearby stores.
A witness told the New York Post she had smelled gas "for weeks" before the explosion.
"We saw people flying out of the window… those are my neighbours," Ashley Rivera said.
Another witness told the newspaper he heard two loud explosions that shook the barber shop where he works.
"It was loud, like boom, boom!" Mitch Abreu said. "It rocked the whole block.
"A window blew out of the other shop down the street," he added.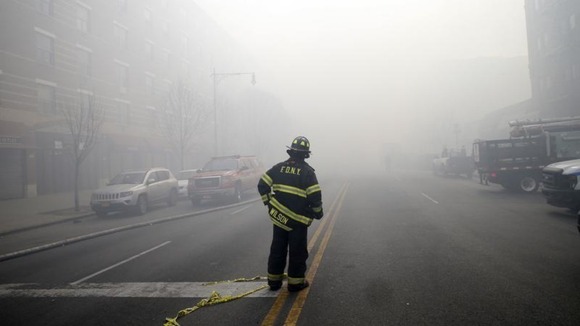 About the Contributor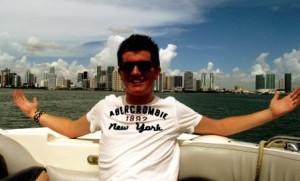 Samuel Neve, Editor-at-large
Sam Neve is junior international student from Great Britain studying Journalism. He has an eclectic taste in both music and sports and enjoys going to...