New Club at Mercy: Club 101
Every year people talk about starting clubs, but few take the initiative to get it off the ground. This year, that all changed.
Andrew Boryk, a sophomore accounting major, talked the talk and walked the walk. Boryk paired up with Prof. Charles Garcia of the Business Department and started Club 101 in hopes of teaching Mercy students what most classrooms don't.
"I was with a team, setting up a website building competition for last year's Center for Online Marketing, when I realized how much I wanted to help other students learn how to at least understand programming," Boryk explained. "So I did what I do with all my ideas, I started planning it out: I took an event that took programming from its boring outside appeal to an active learning experience that shed light on coding."
Boryk took what he wanted to teach students, along with the ideas of what students wanted to learn, and put it together to create Club 101, a club that teaches students a range of subjects that college classes don't offer to them.
After talking with his friend, Robert Betz, and realizing how much he said he wanted to teach a shop class, he put that into the range of subjects. College doesn't teach students about car maintenance and it's something that many students may want to learn. Boryk pitched the idea to Betz about possibly coming to Mercy and showing students how to change a tire or check the oil in their car, and he could hear Betz's burst of excitement.
"There was Club 101 in its purest form – peers teaching one another not what they have to do, but what they'd love to do. I began to toss the idea around with friends and saw everyone's eyes light up with excitement over the possibility to be the teacher this time, instead of just the student," Boryk said.
Boryk has been programming for the past seven years. He is a licensed iOS developer and has the ability to build apps and post them on the iTunes App Store. Some people are interested in learning how to program and begin coding, and he is someone that could teach this skill to other students who may want to learn. Boryk's goal of this club is for students to teach other students and give a different feel to the learning experience.
There are three parts to Club 101, as Boryk explains. The first part involves the actual teaching part. He explains Club 101 to be like the movie "Accepted" and how things are run at that school. What the students want to learn and what the students want to teach is going to be what happens.
In October, the club will be hosting their first event. Betz, a technician who works with Ford, is going to be coming to Mercy to teach students the basic ways to maintain a vehicle such as changing a tire, jump starting a car, and checking the oil.
The club already has a few other ideas for future events. Salsa dancing lessons was brought up, as well as a student wanting to teach others how to make chocolate – all things one can't learn in a basic college course. The club plans on holding one event a month as of right now, but if other events are brought up then the board is planning on working the best it can to make the event happen.
Social media is going to be a big part of Club 101, especially YouTube. Boryk wants to give everyone an opportunity to learn what is happening at the events, even if they can't attend the actual event. He plans on having the lessons recorded and posted online, so anyone can go back and re-watch the lesson, or even watch it for the first time.
Boryk has big hopes for this club and doesn't want to limit it just to Mercy. The club is currently talking to people at Adelphi to expand the club beyond Mercy College. The only thing needed now is  motivated individuals who want to be involved in such a great learning experience.
Interested parties should contact [email protected].
Leave a Comment
About the Contributor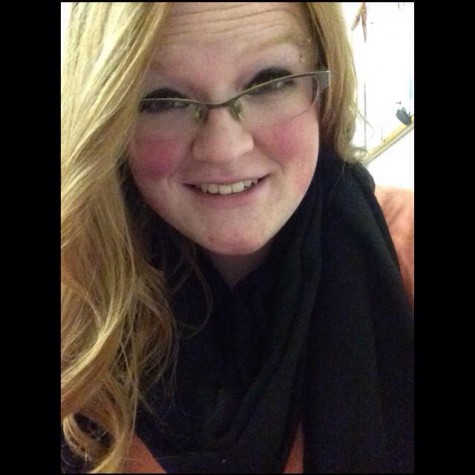 Karissa Allen, Associate Editor
Karissa is a Senior majoring in TV/Radio Production. Writing hasn't always been her calling but within the last couple years she has found a passion for...