Remembering Prof. Ritzcovan
It is not without great sadness that the Impact reports the sudden passing of Prof. Robert S. Ritzcovan.
Ritzcovan died on Feb. 19, 2015 at St. Anthony's Community Hospital in Warwick, New York. He was 65 years of age. The son of the late Peter Ritzcovan and Rose Ritzcovan, Robert was born in New Rochelle, New York in 1949. Ritzcovan was a long time and valued member of the Mercy College community. His passing was unexpected and has had a huge impact on us all.
Before becoming a member of the faculty at Mercy College, Ritzcovan worked as an accountant and taught at a number of schools in New York and New Jersey. He was the president of RSR Financial Services, a private financial advising group in Warwick, and the president of Dutch Hollow Estates, a major land subdivision project in Orange County.
Ritzcovan had been a part of the Mercy College community for 35 years since 1980, He taught Finance, Economics, Accounting and Management courses at both the undergraduate level and the graduate level. He was a very educated man, he received a BBA degree in Finance from Iona College and a MS degree from Western Connecticut State College.
Many students in the community describe him as an enthusiastic man with a passion for teaching. Brian Johnson, a student who had Ritzcovan as a professor, said "He was more than dedicated to not only being a professor but in being a mentor also."
Johnson had Ritzcovan as a professor for finance and economics at the undergraduate level.
When asked how Ritzcovan was the most helpful to him Johnson replied "He was helpful in that his classes were always correlating with the real world.  He was always concerned about teaching us what we needed to learn in the classroom and also what we needed to know so that we would be prepared for a professional career."
Johnson then told The Impact about the advice Ritzcovan had given when he sought guidance on starting his own trading portfolio.
When asked what he would remember most about the professor, Johnson replied, "I will always remember him for his enthusiasm, his passion for teaching, his passion for finance and his passion for football."
Johnson then added "I don't always remember my professors' names, but I will always remember Ritzcovan."
The Mercy College community lost an All Star professor. Robert S. Ritzcovan will be remembered as one of the best professors in the college's history and although he is no longer with us, he will be a part of the Mercy family forever.
For those who wish to pay their respects to the late professor a service will be held Thursday at the Flynn Funeral Home at 139 Stage Road Monroe, NY 10950. There will be a viewing at 2 p.m. to 4 p.m. and another at 6 p.m.- 8 p.m.
Leave a Comment
About the Contributor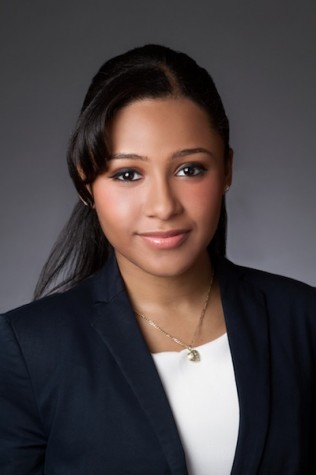 Tiffany Cordero, Impact Staff
Tiffany is a Marketing Major and a Journalism minor at Mercy. She has been a ballet student for many years. She loves any sport you can bet on. She hates...