Dance Club Stomps Into Mercy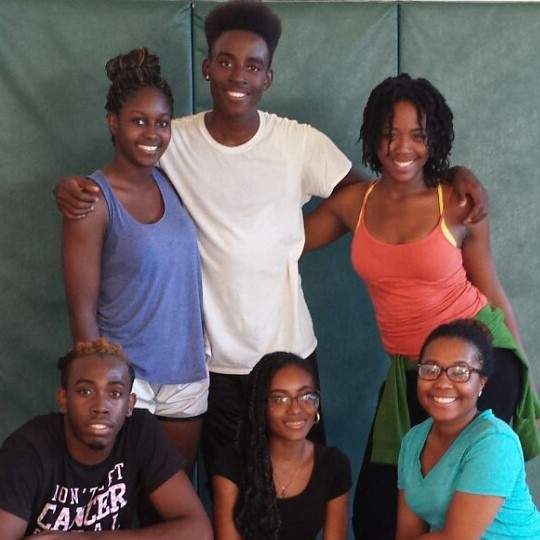 Nine curious people get ready for the next routine in Victory Hall's gym. Justin Bieber's new single, What Do You Mean, blasts through the speakers. The routine is a little faster than previous routines, but it is simple. Within an hour, the group begins to understand the routine.
2 Live Crew is Mercy's dance club that was started by senior criminal justice major Tashina Bradshaw in the fall semester of 2014. Meetings take place Tuesdays through Thursdays from 3:30 to 5 p.m. in the Victory Gym. The club was established because of Bradshaw's passion for dancing. She initially auditioned for the dance team that existed at Mercy, but the group disbanded. Her reason for starting her own dance club was pretty simple.
"I wanted to make a club for those who wanted to learn how to dance, and those who want to dance for fun."
Most of the genres that members dance to are hip-hop, R&B, reggae, and traditional African. On average, the club usually has about five to ten members. Bradshaw hopes that it grows in the near future.
"I hope that it expands more. It also depends on students' schedules."
Bradshaw's dancing abilities started by teaching herself for three years, but it has been a year since she has had lessons. Her strategy for coming up with routines is pretty simple.
"I just listen to the music and repeat the song over and over again."
Creating new routines every week is challenging, and drawing inspiration from other places helps Bradshaw create better routines for the other members. She even looks at other dance videos to add some unique style to it.
"I do that sometimes. I see a choreography online and I like it and the music. I try to make up my own choreography to it. I might use one or two moves from the choreography that I see."
Other members of the club find the experience rewarding and view the club as a way to meet new people, gain confidence, and a great tool for exercise. Senior public accounting major Andrew Suarez and senior English major Dina Alvarez loves that they get to be a part of the club with the majority of their friends.
"I love it. It provides great exercise and I get to meet new people," stated Suarez.
Alvarez believes that the club is a good activity to keep yourself active instead of going from class to class every day.
"It is a good recreational activity. It keeps you awake instead of going from class to class every single day. It also helps you meet new people."
Bradshaw holds the same values as Suarez and Alvarez, hoping that members gain confidence within themselves.
"I hope that they gain confidence. I want to make sure that they get over their stage fright when they want to perform, and dance in front of other people. But mostly, making new friends is important."
Her routines at first glance are difficult because she moves at a faster pace than others, something that she even admits is challenging.
"Sometimes it is difficult. I know there are times when my choreography may be too fast, or a move is too hard to do, so it might get hard. But I'll repeat the move over and over again until they eventually get it, and I use the music to help them to hit each beat."
Suarez admits that it is not easy for him either on the first try, but he states that it all comes down to the pace of the song, when it comes to the choreography.
"If the song is too fast, I cannot get it as quickly as others. It takes time. But if it is a slow song, it is easier for me to pick up the routine."
Bradshaw will be graduating in May 2016, which would mean that she would need someone to take over as the club's president. The type of person she wants to take over is someone who is going to have a positive attitude around other people.
"Someone who is going to look out for others. Someone who is going to be willing to take the time to teach the choreography step by step for those who can dance and those who cannot. Someone who is going to be able to just have a good heart for everybody."
Last semester, the group performed at the talent show and fashion show: both of these routines contained a mixture of hip hop, R&B, a little bit of rap, African and reggae. According to Bradshaw, the audience really enjoyed the performance.
"There was a lot of energy; the audience hyped everyone else up."
For next semester, she stated that she would like to do something for Relay for Life, but she did not reveal much about it, except that it involves a large group of people dancing.
She describes the club in three words: awesome, fun, and interactive.
Leave a Comment
About the Contributor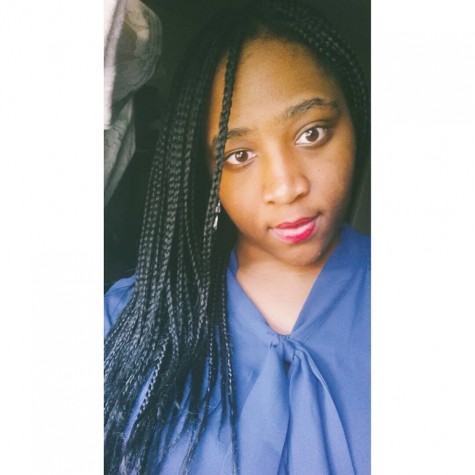 Naomi Osuji, Managing Editor
Hello world. I'm a senior majoring in radio and television production. I'm a little bit of a weirdo, but hey, who isn't? Born and raised in Jersey,...