PACT Program Expands; Mentors Will Now Be School Specific
The PACT program has expanded to offer services to transfer students. This change took effect on July 1, in preparation for the approaching fall semester.
Last summer, President Tim Hall sent out an email informing students and faculty of the expansion of the program. The email detailed that the PACT program will now serve transfer students and also those who started with Mercy as incoming freshmen. The expansion requested from the college's wanting to serve transfer students better and enhance their overall experience at Mercy.
PACT stands for Personalized Achievement Contract. Upon acceptance into Mercy College, students are assigned a mentor who advises them until graduation. PACT mentors are experienced in academic advising, student life, career preparation, financial services, and leadership training.
Prior to the change, only incoming freshmen and continuing students were advised by PACT mentors. Transfer students were advised by the Office of Enrollment Services, formerly known as the Office of Student Services.
Francesca Bradley, PACT mentor at the Manhattan campus, welcomes transfer students and encourages them to learn who their mentors are.
"The change overall is really good. With the inclusion of continuing transfer students and incoming transfer students, I think that has been a great addition to the student population that we're serving. I definitely encourage all students if they don't know their PACT mentor to inquire, stop by the office and find out," Bradley states.
Shawna Akene, junior business major, transferred to Mercy College this semester and expresses her gratitude to the program and more specifically, her new mentor.
"One of the things that gravitated me to Mercy College was the level of concern and availability that would be given to me as it pertains to the PACT program. My mentor, Jasmine Dumas has always made herself available for any questions or concerns that I have about transferring credits, financial aid, or my career. She's truly invested in my future and has taken on that big sister role," Akene says.
Akene has a special message for all Mercy students, expressing why it's beneficial to visit the PACT office.
"I think students here at Mercy need to gravitate towards the program. I think if students really understand the value of the individuals in the PACT office, they will utilize every possible gem that is given to them to ensure that they reach their full potential," Akene states.
The campus community has provided feedback on ways to improve the program, and they have been put into action. Specifically, one concern with PACT mentors and the Office of Enrollment Services advisors having to advise students over too broad a range of Programs and Schools. Now, PACT mentors advise undergraduates and the Office of Enrollment Services advises graduate students. Both will be able to focus on one particular school when they are helping students.
With the increase of students who will be assisted by PACT, the department had to expand as well. New mentors have been hired throughout all campuses to help with academic advising of students entering the office on a daily basis.
At the beginning of the PACT program, mentors were trained about all different major programs and assisted students from all five Schools. The five schools being Business, Education, Health and Natural Sciences, Liberal Arts, and Social and Behavioral Sciences. Once the change occurred, students were assigned mentors who dealt with their specific school. For some students, this resulted in the switching of mentors so they will be better assisted by someone who specializes in their particular School.
Holly Snell, Assistant Director of PACT at the Dobbs Ferry Campus, recognizes that the change of mentors may be difficult for some students at first but it will be the best choice.
"It's really best to see a mentor in that specific field because that person is going to know the program better and be able to advise them," Snell said.
Students can meet with their PACT mentors regarding any questions or concerns and be able to have that one point person that will be there for them.
For more information on the PACT program, go to mercy.edu and select PACT under Student Affairs.
Leave a Comment
About the Writer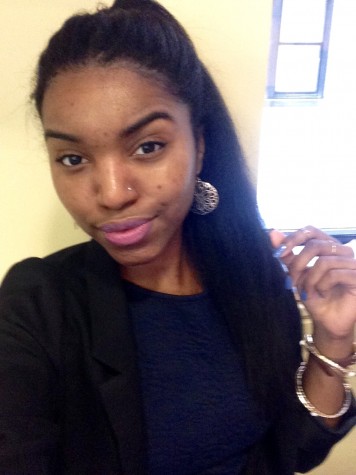 Shantal Marshall, Associate Managing Editor
Shantal Marshall is from Brooklyn, New York and majors in journalism at Mercy College. Her hobbies include reading O magazine, listening to music, and...