College Students Unenthused by 2016 Presidential Election
Several months from now, the 2016 election will be at its peak. It will be narrowed down to just two candidates battling it out to be  45th President of the United States. Until then, there are still a number of candidates to sift through from the Democratic and Republican parties.
Debates for the primaries have been fiery and entertaining and occasionaly infomrative. From Donald Trump's outspoken statements to his jabbing at Jeb Bush, Hillary Clinton and Bernie Sanders battling back and forth, to Ben Carson getting lost on stage, excitement should be high for college students.
Unfortunately, The Impact found just the opposite.  A poll of Mercy College students and their interest was sincerely underwhelming.
"I've never been interested in politics. And besides, I'm too busy with work and school. I just don't have time," said media studies major Donavion Thomas.
But it's not just here at Mercy, young adults all over the country don't seem to be too involved with this year's election, a trend that has not changed in decades.
Young adult voters between the ages of 18 through 24 have consistently voted at lower rates than all other age groups in every presidential election since 1964.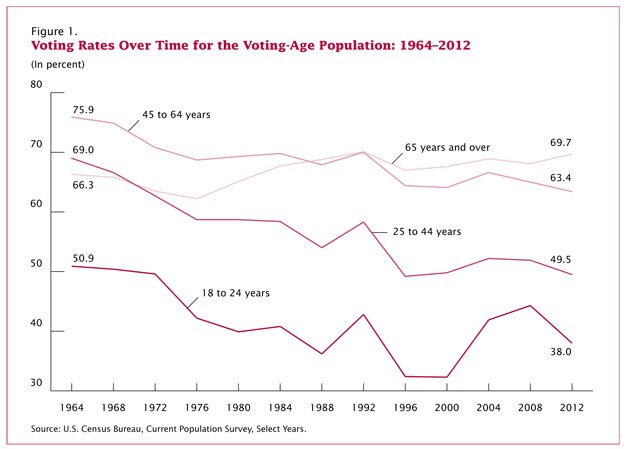 The U.S. Census Bureau's voting data also shows that on average, less than half of the eligible young adult voters today will actually make it to the voting booth for a national presidential election.
It can easily be argued that young voters are the most informed demographic because of their close ties with the information on the web. Older generations have had to rely on the the bias of network journalists and the traditional, and possibly outdated, way of gathering news and information.
So why is it that the younger voices just can't get it together and make thier voices heard at the polls?
"I feel like at the end of the day, whoever is chosen really isn't us. The government is in control, they make us think we have a say in what's going on but we really don't," said a Mercy College student who prefers to remain anonymous.
Unfortunately there are many other young people who share his opinion. According to a 2012 study done by the U.S. Census Bureau, Young adults feel less attached to their communities. When young adults graduate college they are more likely to move around multiple times and not feel settled in a certain place. But once established in a community, he or she is more likely to vote.
Which is why the older generations feel more involved when following elections and voting at the polls, says experts.
We surveyed students at Mercy and 10 out of 25 said they don't know how to vote.
Most students were under the impression that in order to vote, you had to be in your home town. This is a common misconception among students – there are ways to vote while still at school. For example, registering for an absentee ballot is always an option.
In order to get more young voters involved, teaching them how to vote is the first step. The second step is finding a way to teach them more about the candidates and what they stand for.
A lot of students don't care enough to learn about everyone who's running — 11 of the students surveyed said they don't follow the 2016 election at all and nor do they care. But it's not that they need to know about all of the candidates –  even just knowing a few would be better than none.
Experts fear this approach. It's more about getting people to realize that who you vote for will impact your future, they say. And if you want to play an active role in how the future in this country turns out, then one should get involved and vote at the polls.
However, there are some that do know how to vote and are familiar with the candidates, but still choose not to go to the polls.
"I am following the debates, and if I voted I would back Bernie Sanders. But there's no point because my vote wont matter in the long-run," said the another nameless Mercy student.
Many young people who feel this way — that their vote wont make a difference and their voices wont be heard – but many argue that if there are thousands of young adults who feel this way, then those single votes can become thousands more. And those thousands of votes could definitely make a difference.
For the Republican party, current nominees are Trump, Bush, Carson, Ted Cruz, Marco Rubio and John Kasich.
For the Democrats, the choice is a little more clear, with current nominees Clinton and Sanders.
Leave a Comment
About the Contributor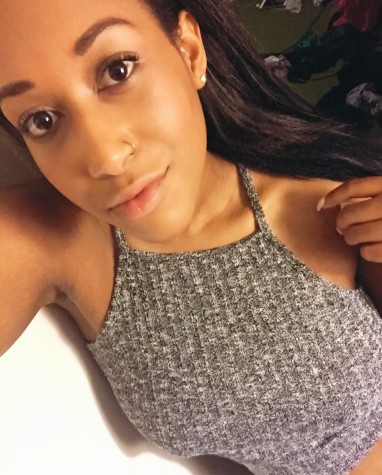 Brittany Lee, Staff Writer
Brittany Lee hails from Cortlandt Manor and attends Mercy College as a journalism major. Her hobbies include reading, writing, sleeping, Netflix, and enjoying...