Ski Trip to Mountain Creek
What is the nearest ski resort to New York City? It's Mount. Creek. It's in Vernon Township, New Jersey so that it only takes about an hour from Mercy College.
Mountain Creek has four peaks including Vernon, Granite, and South peak. It offers 167 acres with 12 trails, 100 percent snowmaking and night skiing coverage, the region's highest vertical and the only true All-Mountain Terrain Park south of Vermont.
Mountain Creek is the best ski and snowboard place for New York City people. Also for Mercy College Students. That's because not only does Mount Creek Resort offer a good deal for college students but also MC Student Life of Mercy sponsored this ski trip.
On Feb. 26, there was a ski trip to Mountain Creek. The bus from Mercy departed at 8:30 in the morning and it took about one hour and a half to get to Mountain Creek. The school offered transportation, equipment, lunch, and the lesson for the ski or snowboard.
The first thing you do in this resort is renting equipment. For your rental, you have to type some information. You need your name, address, and foot size. Then you can exchange your rental ticket with one that your information is added. With this ticket, follow the line. You will get a helmet and boots, and put them on. It you need help, the staff around you will help. They were willing to help and were really nice. Don't be afraid of asking for help because it's hard to put boots on the first time. After everything is all set, you will get your ski or snowboard.
A lot of Mercy students had never tried snowboarding or skiing before. However, Mercy provided lessons too. About five people took the first learning class, and four students, including me, took a second learning class. Only one student took the advanced lesson. The first and second learning class went first to a short mountain for learning skills. The first leaners learned how to put on a snowboard and practiced their basic skills. My group focused more on pose. There were a variety of trails from very gentle to very steep. Students who were afraid could ride the snowboard on a gentle mountain. There were signs that guided people to trails that fit them. Snowboarding on a proper mountain is really important. Make sure to enjoy a safe ski and snowboard.
There are many trails, but some were not working because of the weather. On the day Mercy visited, it was too windy that some lifts didn't work. So, we had to go farther to get a lift. At first, Mercy students hoped that the weather would get better. However, right after we got to the lift, we felt thankful for the wind. That's because the path to that lift was the most fabulous part on this trip. The path was surrounded with woods and the stream was running. The path was totally in the middle of the mountain. Also, the path was so gentle that we could go slowly and enjoy looking around the view.
This resort has many wonderful paths. This ski resort didn't artificially change the mountain. Instead, this resort emphasized and used the mountain itself. The resort didn't make artificial shortcuts. It didn't cut the mountain to shorten the lift time. This resort just built lifts and trails on the natural mountain. As a result, we had to go farther for the lifts and it took a longer time to get to the summit. However, this made us feel good being in nature. Most importantly, because the resort didn't cut the mountain, we could enjoy a lot of trails. To use the mountain with least constructions, this resort made a lot of forked paths.
One student from Mercy (SungHoon Kim, Business majored, junior) said "It was really amazing that Mercy had this program. I could just get there by bus from Mercy, otherwise, I might have paid a lot just for transportation or it might have taken a long time to get there. Now, I trust Mercy programs. I will definitely join other school events."
Another students said "It was the best program among school events I have joined."
After enjoying skiing or snowboarding, everyone might be hungry. There is a food court for hungry people. The food court has from sandwiches, hamburgers, and pizza to coke, coffee, and juice. Mercy gave the meal coupon that includes coke, fries, and pizza, hamburger, or chicken fingers.
Mountain Creek resort has a lot of snowmakers. That enables us to ski or snowboard when it's not snowing and it's not that cold. However, snowmakers barely made snow; instead, they made ice. It was very annoying since flying ice interrupted the eyesight. Goggles were the necessity. I hope the resort will check how the snowmakers are doing.
One thing I felt inconvenient was the rental service. I was satisfied with boots, helmets, and snowboard rental, but there wasn't rental service for gloves, clothes, and goggles. I hope the resort to prepare this service as soon as possible.
Ski Trip Program was fun and the price was reasonable that students who went there really loved it. School events are getting diverse and benefits for students are getting broader.
Leave a Comment
About the Contributor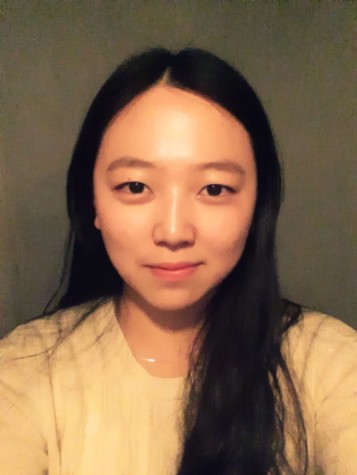 Ga Young Yoon, Impact Staff
Ga Young is an exchange student from South Korea. She is a Medicine major at her college in Korea. She loves snowboarding, even though she hates all sports...