As Data Breaches Increase, So Does Employment In The Field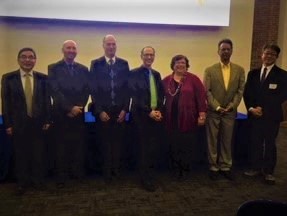 Over the years, data breaches have been increasing. The number of breaches from January of 2005 to November of 2017 have skyrocketed. There are about 8,037 data breaches and the number of records exposed are over one million, according to ITRC (Identity Theft Resource Center) report.
One of the major data breaches this year was from the company Equifax, a global information solutions company that collects and maintains a timely history of consumers credit activity reports that they get from lenders and creditors. They also have public records and collection items. Equifax realized on July 29, 2017 that that their system was breached and it had been breached from mid-May through July because of a flaw hackers used to gain access. The hackers accessed names, social security numbers, birth dates, addresses, and some driver's license numbers. About 143 million individuals may be affected by this. Also, 209,000 consumers credit card data may be exposed, according to Equifax.
"I think people should focus on not just why the breach happened and Equifax's behavior, but why the consequences of a breach like this are so bad," said Joel Brenner, former inspector general of the National Security Agency told CNBC.
Mercy College hosted a themed "How Safe Are You" public event for the 14th annual Cyber Security Awareness month on Oct. 30, 2017 at the Rotunda. This is an annual event for the program that started in 2008. They discussed data breaches and why the jobs in cyber security are important. This event was organized by Dean Tamara Jhashi, Dr. David Wang, Dr. John Yoon, and Dr. Zhixiong Chen.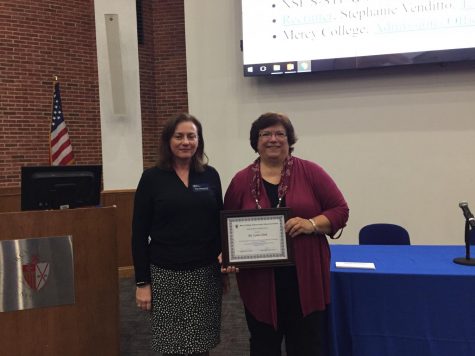 They invited leading speakers of the nation to talk about the importance of cyber security. The event consisted of keynote speaker, Lynne Clarke, representative of NSA(National Security Agency). She is a chief in the National Information Assurance Education and Training program. There were four other distinguished guests for the panel discussion: Steven Birmingham, Dr. Saul Fisher, Dr. Vugranam Sreedhar, and Dr. Thaier Hayajneh.
They also invited Scarsdale High School, Rockland Community College, WCC (Westchester Community College), and anyone in the public who was interested in coming to the event.
"The goal for the event was to raise awareness, promote Mercy College Cybersecurity program, social network and give a platform for Alumini to share their experiences," said Chen, Chair of the Department of Math and CS.
The event had a student cyber skill competition demo. Also, there was an consultant company on site that students got to talk to.
"Technology is wonderful, but with improvement comes vulnerabilities. You must read what you agree to. We have to be careful what we share. You have to protect your information and know who is after it," said Clarke
She added, "Some people easily give their information without doing further research. I spent half my career pretending to be the bad guy, to see who would give their information. It's sad that people can still be tricked today."
With all these hackers and data breach problems, there is a high demand for many jobs in cybersecurity.
"In cybersecurity, we are not just interested in the technical side but also other sections to observe behavior," said Clarke.
There are options across the board for Cybersecurity. Currently, 299,335 cybersecurity jobs that are not filled as of October 2017. The postings of these jobs are up by 74 percent in the last five years. It is predicted to have a 1.5 million shortage by 2019, according to Cyberseek.
Nearly 84 percent of cybersecurity postings require at least a bachelor's degree, and 83 percent require at least three years of experience, according to Burning Glass Technologies
The Mercy College Cybersecurity program offers BS,MS, and BS/MS programs. If you are interested in the Cybersecurity program, you can visit the Mercy College website or go to the program direct page: cysecure.org.
The NSA is offering internship programs. "It is the best way to get your foot in the door," said Clarke. For more information visit the NSA website.
There are two types of scholarship students interested in the program can apply for. The SFS (Scholarship for Service) and NSF(National Science Foundation) Scholarship program.
"Cyber Security keeps changing. You keep learning. We can't rely on everything they teach us in class, we should go out and get the experience," said Hamara Ibrahim Smaila, Mercy College Cyber Security graduate.
"It's not a question of when a company will lose data, but is a question of how much data they will lose," said Steven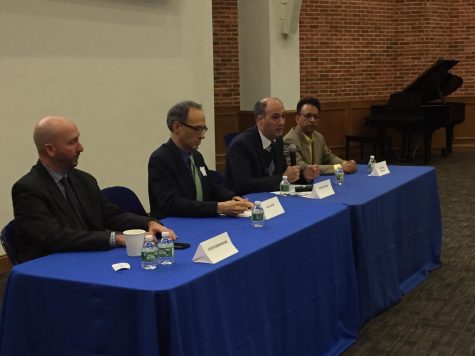 Birminghman.
Dr. Vugranam Sreedhar, Blockchain Leader of TSS and IBM, concluded, "Use common sense, slowly stop and think before you answer a question or give out your information. If you're paranoid, you're not living your life. Enjoy your life and be practical. Your data is worth more to you than it is worth to someone else."
Leave a Comment
About the Contributor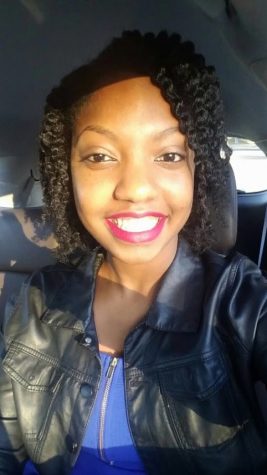 Tanisha Esprit, Impact Staff
Tanisha Esprit, also known as Tan Tan or T, is majoring in journalism at Mercy College. She is from the breathtaking island of St.Thomas, USVI. She enjoys...