Periods Are Expensive. Here's What NY Is Doing About It
On average, a woman has her period for three to seven days, and menstruates from age 13 to age 51. The average cost for a month's su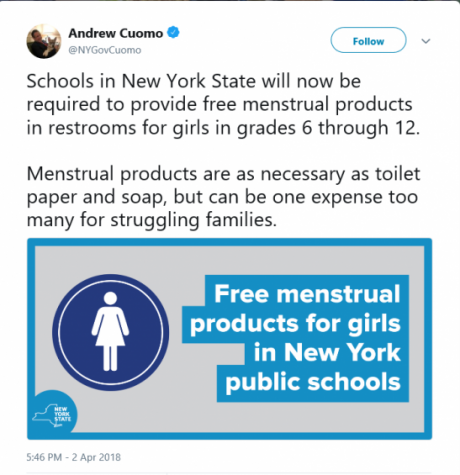 pply of feminine hygiene products is between $7 and $10 which means the average woman will spend about $14,000 in her lifetime on these essential products.
For some women, this is a necessary expense they simply cannot afford. And New York state has recognized that.
New York State Governor Andrew Cuomo announced in his FY 2019 budget that New York public schools will become advocates for young girls by requiring them to provide free feminine hygiene products in bathrooms for students grades 6 through 12.
New York City, however, made it a law in 2016 that tampons and sanitary pads be provided in schools, jails, and shelters free of charge. But this new legislation will bring free products to girls and women across the entire state.
"Menstrual products are as necessary as toilet paper and soap," Cuomo stated in a tweet on April 2.
This legislation, which will become effective for this upcoming 2018-2019 school year, will help struggling families around the state.
"I wish this had been implemented when I attended public school," mentioned Anne Ortiz, a now retired principal. "You couldn't even talk about it back then, let alone provide free products."
While Ortiz was a principal for over 15 years in New York, she noticed many young girls struggling with the topic of menstruating.
"This is more than just about saving money. It's about educating this generation," she added. "Giving access to these products is giving access to education about them."
In July 2016, Cuomo also signed legislation to eliminate the local and state sales tax on menstrual products, which is expected to save those purchasing the products an estimated $10 million a year, according to a press release.
Along with New York State, Connecticut, Florida, Illinois, Maryland, Massachusetts, Minnesota, New Jersey, and Pennsylvania have also eliminated taxes on menstrual products, but none has taken the initiative to offer free products.
"This important step will make New York State a leader in addressing this issue of inequality and stigma," Cuomo stated.
Back in Jan., Cuomo announced in a press release that his administration will implement actions to "empower girls in New York State."
In New York, according to the release, 42 percent of children live in low income families.
"I attended public school in Queens, and my family didn't have much money. The school nurse would buy me a box of panty liners each month and I would take it home to share with my mom," said Karen Joseph, a new resident of Irvington and mother to 4-year-old Sofie.
Joseph is one of the many individuals who would've benefited from this type of legislation.
"I was grateful that the nurse became my ally, but now my daughter won't have that same issue and that's beautiful," she added.
On International Women's Day on March 8, Assemblywoman Linda Rosenthal proposed a bill about a very similar issue.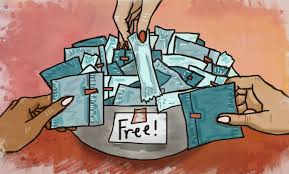 "No one walks around with a personal roll of toilet paper for public emergencies or expects to put a quarter into a machine in exchange for a square of toilet paper in a public restroom," she said.
Rosenthal was also the lawmaker who pushed to eliminate sales tax on feminine hygiene products.
If this bill is passed, it will require any office, university, doctor's office, restaurant, state office, and stadium in New York to provide these free products in women's restrooms.
86 percent of U.S. women report that they've started their period unexpectedly in public without the supplies they need, according to Free the Tampons Foundation, an organization that advocates for free menstrual products.
With the help of Rosenthal's recently proposed bill, off-guard situations can be avoided with a supply of tampons and sanitary pads in each restroom.
"If we truly want to support women in this state, we will provide the bare necessity, and no one can dispute that tampons and pads are medical necessities."
Leave a Comment
About the Contributor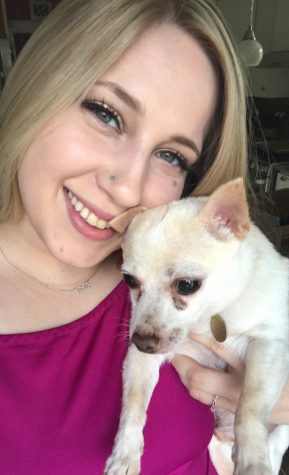 Liv Meier, Former Associate Editor
Olivia Meier, most commonly referred to as Liv, is a journalism student at Mercy College. And while she loves New York, she is a true Jersey girl. If she's...