Fashion Show Struts It's Stuff At Mercy College
Creative designs, pulsing music and lively dance performances made the Caribbean Student Association's (CSA) annual fashion show a smashing success; but it was more than a fashion show. The event embodied all the qualities of a real party in the Caribbean.
"The vision was for Mercy College to get the effect of the Caribbean Islands, how it feels to be Caribbean, and to bring exposure to the islands, " said CSA President, Samiyyah Williams.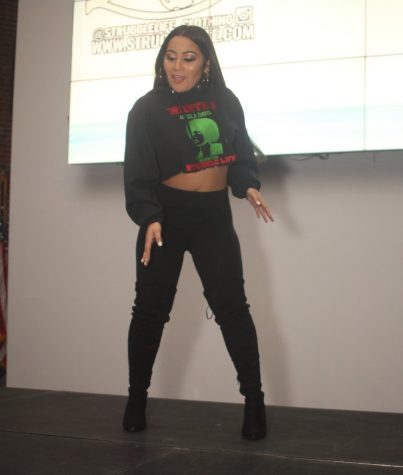 This year marked their seventh time putting on the show. On April 25, the Rotunda was packed with students, friends, and even Mercy President Tim Hall and his wife. The hosts of the show were JaySoCrayy and RickDogg, Mercy's resident comedians who kept the crowd engaged and the room filled with laughter.
Williams and her team worked overtime to ensure the event would be one to remember. Williams' Eboard consisted of Vice President Kaylyn Edmonds, Secretary Feyona Hall, Public Relations PJ Gueye, Event Coordinator Latisha Robb, and Treasurer Stephen Bramwell. Shaylah Brickle, President of Divas Have Mercy—Mercy's Step group—also worked tirelessly alongside the Eboard as a volunteer.
This was Williams first time planning a fashion show, so it was not easy for her. She admits she was stressed, but she set days to do different things and she tried do everything early. She learned as she went along and had help from others, she explained.
"My team literally helped me. If it wasn't for my team and Shaylah, it wouldn't be successful. While I was stressed, I knew that I had a team that would help me to put together everything. I was blessed to have such a great group to help me out," Williams.
This event wasn't just about showing off fashion and talent, however. The funds collected from the show were donated to the the American Foundation for Suicide Prevention. The foundation provides resources to individuals struggling with mental illness or suicidal thoughts. Their website and hotline provides useful information for those in need, or for friends and family. The fashion show aimed to raise awareness for AFSP, and highlighted facts and tips about suicide.
Fifteen different fashion lines created by Mercy's own students were showcased that night. The different lines were: Urban Island, Trendsettaz, Solar 8 Collection, House of Petitfere, Struggle Life, PVT, Mulanic Designs, Nads and Matt, The Very Clean, Groove Garments, Leah Monet, The Celebrity Line, and Rok Nation, and P.L.U.G (People Love Underestimating Greatness.) Also, the Caribbean line which was designed by the models and CSA eboard team. Each brand had something that made them unique, from the logo, designs, meanings behind the brands, or eye-catching pieces.
Some designers explained how they came up with the idea for their brand and how they created different pieces.
The founder of The Very Clean clothing brand, Nees Calderon, wanted his brand and himself to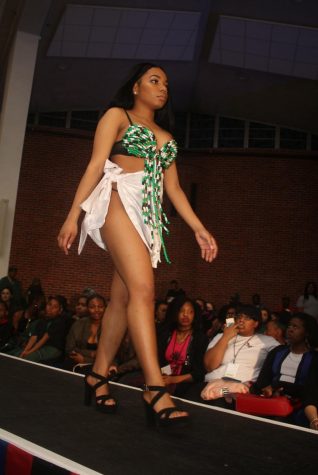 connect with others. His logo resembles a V inside of an N but when you rotate it, it's actually his initials.
Calderon said,"What makes us stand out from everyone else here is that everything is screen printed by hand by me."
The Struggle started in 2012 and they have been apart of the fashion show for five years now. The brand has three founders who go by the names of Dutch, DMND, and K Fly.
DMND deals with all of their graphic designs and motion graphics.
"Everybody has their own struggle. No matter your ethnicity, no matter how rich or poor you are, no matter your religion, everybody can relate. Struggle is okay, once you overcome the struggle you will feel good about yourself," said Dutch.
"We like to keep it different. Keeping it different is difficult, but as a team we get through it because we all have different minds," said DMND.
Mulanic Designs was founded by Jadzia Scott. Her line consisted of custom crochet pieces created by herself for summer and spring.
"You can wear them basically however you want. Casually, to the beach, or street wear. My main goal is for everybody to feel comfortable," Scott.
If you are interested in viewing or buying any items from the various brands, you can view their websites.
The night also featured many different performances. There was poetry by Maya Wiggins, a student of Mercy College and model, a performance by G Lewis & JayReal, a rap duo, showcases from both Groove Phi Groove and Divas Have Mercy, the respective male and female step groups on campus, and a P.L.U.G performance featuring Flawless2wavy.
With Mercy College help, CSA fundraising, and the Student Government help they were able to get everything they needed and wanted for the show.
"The process with planning [it] was very stressful. Working with other people, you get many different personalities and I prepared myself mentally for that," said Williams.
There were about 32 models during the show and they represented a diverse group.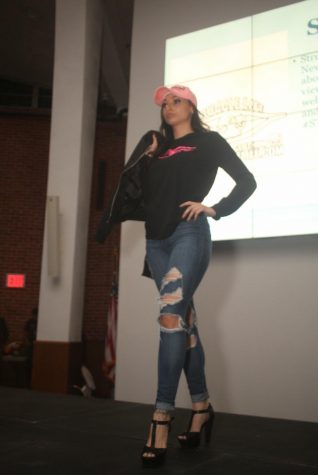 When looking ahead to next year, Williams said the main goal is to just have a good time.
"All I wanted was for the models, the performers, and the audience to have fun. I wanted to make sure we raised enough money for the the AFSP foundation's Westchester chapter because at the end of the day the event was for the charity," said Williams.
Visit the American Foundation of Suicide Foundation if you would like to get more information, donate, or seek help or help others with suicide at afsp.org
Leave a Comment
About the Contributor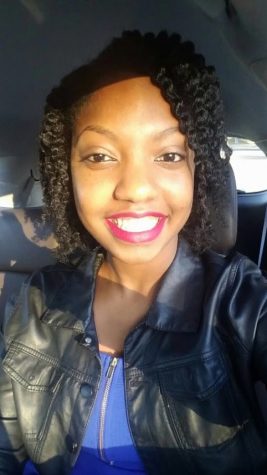 Tanisha Esprit, Impact Staff
Tanisha Esprit, also known as Tan Tan or T, is majoring in journalism at Mercy College. She is from the breathtaking island of St.Thomas, USVI. She enjoys...