Mercy College Passport Day Promotes Adventure And Travel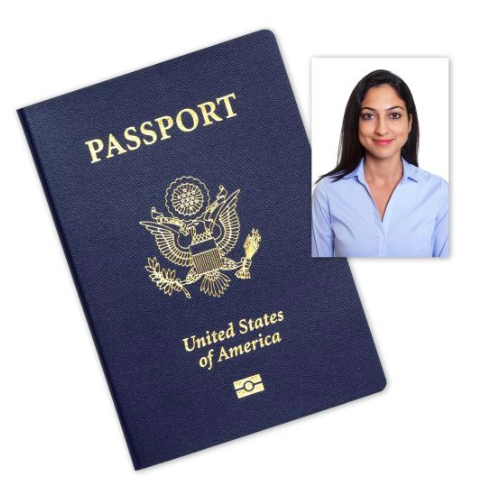 The thought of vacationing some place warm and relaxing is probably not in students to do list at the moment. However, with the help of the Study Abroad Program and Passport Day, students will be able to obtain a well deserved vacation all while getting the credits they need to graduate.
On Passport Day, Dr. Sheila Gersh informed students on the steps of taking out a passport as well as introducing the Study Abroad Program to those who are interested.
Gersh, director of the Study Abroad Program, encourages students to enroll in the program and in order to do so students need a passport. Students that are born in the United States can used their American passports however those that are born outside the country can use theirs, as well depending on the country they chose to visit. Passports are good for 10 years once they're issued. Gersh can help by taking a photo and helping one fill out the proper paper work to order one.
"Students are welcome to take pictures in my office and assist them on the requirements needed to get a U.S. passport such as proof of citizenship. I can also help them fill out the application and let them know the different fees they must pay, which varies on how soon they need the passport for."
Taking the picture in her office saves students the $10 it would take to get it done some place else. You must have a white background and only take the picture from the shoulders up, she explains. The whole process was very simple and only took a couple minutes to print out and be ready to be placed in a passport.
In order to join the Study Abroad Program, students must purchase a student visa. All those forms are also available in Gersh's office. Students can chose a variety of countries to student in such as Spain, Ireland, Germany, Australia and Greece. Students can even travel to Asia, Africa and Puerto Rico.
In fact, when students choice to Study Abroad in Korea, the tuition is free as long as the student is enrolled in a Korean language program and has a native Korean roommate. The student would just have to pay their flight and food accommodations.
"We truly encourage our students to take advantage of this opportunity just think about the next time you'll be able to travel, now is the perfect opportunity with programs all overt the world," Gersh said.
Mercy College Junior, Stephan Bramwell, has his passport already for traveling. He unfortunately can not do the study abroad program because he has already done all the free electives required to graduate. However, he is very excited for his trip to Africa with his friends this summer.
"I would travel all over the world if I could but I'm excited to finally see Africa this summer," Stephan said with a smile.
Sophomore Amaya Garcia is all ready to leave to Spain next semester with the help of the study abroad program. She is so excited to be able to travel trough Europe all while completing credits required to graduate.
"Getting into the study abroad program easy. Anyone can do it! It's a simple application and a short essay. The nerve recking part is filling out all the paper work, buying the plane ticket and figuring out housing but it's not bad at all," Amaya said.
She has been able to hand everything in on time and is packing her bags to leave in early February.
"It will all be so worth it when I am soaking in the Spanish son and eating my way through Europe. I am so excited to go literally counting the days!" Amaya said.
As students cramp their way into finals they are left with assignments, seek out future passport days or meet with Gersh about traveling and taking an adventure.
Leave a Comment