Mourning A First Love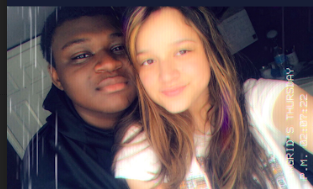 He wears a kind smile and a calm cool demeanor. He is in the latest Nike tech suit and Ugg shoes that match accordingly. He lights up the room with his witty sense of humor. One would never know the inner turmoil and darkness that he has to deal with everyday.
Mercy College freshman, Romel Andre, is mourning the death of his late girlfriend, Ingrid Cassandra Toro Gale, who passed over this winter break. From the exterior, Andre looks at peace, but in reality he has suffered a loss that has turned him numb.
Gale and Andre were dating for two years and attended the same high school, North Rockland. They both entered their freshman year at Mercy together.
"We made sure we went to the same college because we wanted to stay together. We lived a simple life just went to class and hung out with one another and stressed out about school work,"Andre said.
Gale dreamed of becoming an English teacher. She loved to draw, sketch and color, and her favorite book was The Outsiders. Gale and Andre would spend their time in the Founder's Hall, watching Dragon Ball Z Super, watching movies, and playing Fortnite together while enjoying each others company. It was a simple routine they had grown accustomed to.
"All the times we were together were genuine. We would usually watch movies and just chill all the time together,"Andre said.
The night before she passed, they spent it the same way they always did, watching Dragon Ball Super.
"We were watching the episode where Goku was fighting Goku black, it was a fun episode to watch. I couldn't fathom the fact that I just hung out with her the night before and now she's gone."
Gale was born with one lung bigger than the other.  She got pulmonary embolism in her lungs which caused them to collapse the next day. On Jan. 10 2019, it was Andre's friend, who is an EMT, who broke the news to him. He didn't want to skeptical to believe it at first. It wasn't until his mother, who is a nurse ,confirmed it to him that he was faced with the harsh reality.
"My mother called me crying and that's when my heart dropped and I knew it was real. Then my sister called me in tears and I started to break down and I'm not someone who ever cried. I just couldn't believe it,"Andre said.
Gale was a positive and influential person in Andre's life. She always made sure he did the right thing. They both dreamed of one day getting married and starting a family together. "I admired her loyalty and determination to stay with one person. We had plans to get married. We had matching rings and a blue stuffed dinosaur we'd call our child."
They were each other's first true love. The first real relationship they had both ever been in.
"I would describe what we had as massive amounts of love. We would argue but then I'd be like 'nah, I love this girl' and we would work it out. I just couldn't stay mad at her."
She would always speak Spanish to Andre and laugh about the same joke over and over again. Sometimes she needed her space when they would hang out and Andre understood and would respect her wishes as they watched Dragon Ball Z from different sides of the room. They were the best of friends and companions. They let each other be their own people and mutually fell very much in love with one another.
"She was different from other girls, she was independent and did her own thing…she was dedicated to making her dreams come true. She wanted to be an English teacher and I know she would've been a great one,"Andre said.
After she had passed, Andre hit rock bottom and suffered from a really horrible depression.
"I blamed myself for what happened to her for a while and I hit a very dangerous place , even wanted to take my life at one point." Andre has used meditation as a way to cope."Mediating and understanding has helped me I know it wasn't my fault and their was nothing I could do to prevent it. I meditate at least once a day to stay grounded and focussed,"Andre said.
Andre has overcome his lowest points but is still managing the warfare of  his numb and empty feelings. "That's the downfall to what I am going through I'm becoming someone that doesn't care about anything anymore because I lost the only person I ever cared for like that and I don't know if I'll ever find someone like that .. I just don't know."
Andre feels like his love is still looking after him from above.When he would play ball, she used to love watching him and would always cheer him on. He has these basketball shoes that he wrote the date they started dated with her favorite quote from the Outsiders.
Stay Gold. 
"Now every time I wear those shoes I feel like a million bucks I feel like she's still cheering me on saying 'Yeah go!' from somewhere," Andre explain with a smile.
He still tries to find peace and signs of her. You will find hime drifting off into space while he hangs out with friends. He is usually mediated, trying to gather all his thoughts and emotions.
While talking about his late girlfriends he shows a picture of her to his good friend, Anthony Ramos. All of a sudden, he shouted "That's the girl I saw in my dream!" Ramos explained how over the break he had a dream of a girl that resembled the picture and she said "I finally get to be with Dad."
Andre began to smile and nod as he said, "Her father passed away when she was sixteen. She was really hurt over it…I can't even believe this is happening. This is fate – it can't just be a coincidence."
His face light up with happiness as he looked at his friend. "You just brought me peace, thank you,"Andre said.
In love and memory of Ingrid Cassandra Toro Gale, May 20. 2000-Jan.10 2019. Stay Gold and rest in sweet peace.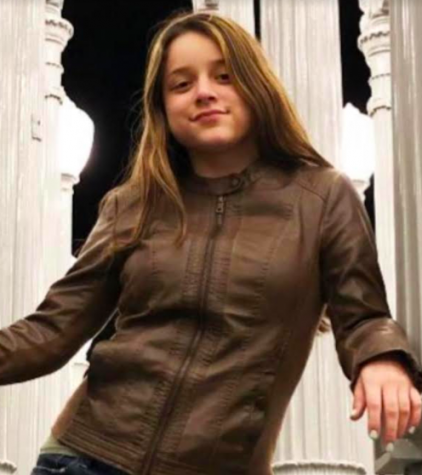 Leave a Comment