Black Business Expo Allows For Entrepreneurs to Showcase Work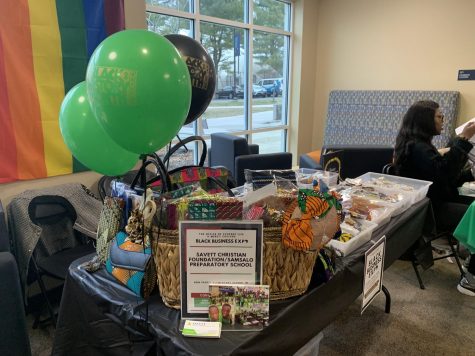 Mercy College held a Black Business Expo where black-owned businesses could share their products on Feb. 26.
Black History Month highlights the essential role of African-Americans in the United States' history by recognizing the roles they have played. It highlights the figures who have fought against the racial struggle over centuries and is also a celebration of the culture and contributions that black people have brought to America.
Most owners were from different backgrounds such as students, Mercy faculty, and more.
Veronica Goka is a retired school principal and is now the Executive Director of the Savett Christian Foundation, a nonprofit school.
Goka's mother started the school and now she plus her daughter help sell items such as headpieces, purses, earrings, and bows to raise money for the school. All the items are made in Ghana. "The school first started off as two classrooms and now it has expanded to where it even has a playground," says Goka's daughter.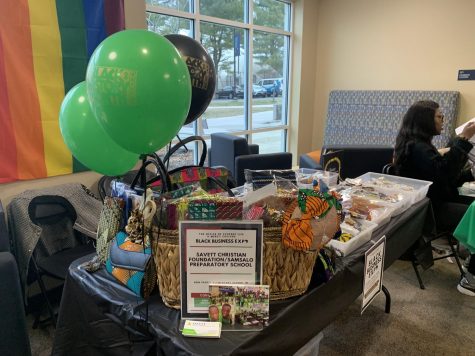 Another business owner at the event, Fanesha Fabre, is a Dominican artist from Brooklyn, who makes stickers, drawings, pins, and greeting cards.
"I'm from the hood, you know? My work is inspired by my everyday life," explains Fabre.
From designs using Metro Cards, to dollar pizza, to bacon, egg, and cheese sandwiches, her work is unapologetically for New Yorkers.
Business' are a great way to show the talents that each individual has. People make their items from scratch, taking their time with each item. It shows how much patience and care goes into everything. It is important to give attention to black-owned businesses' the same attention given to big companies. It is a good way to empower others and a great way to celebrate black people in a country that many times has shown otherwise.
Leave a Comment
About the Contributor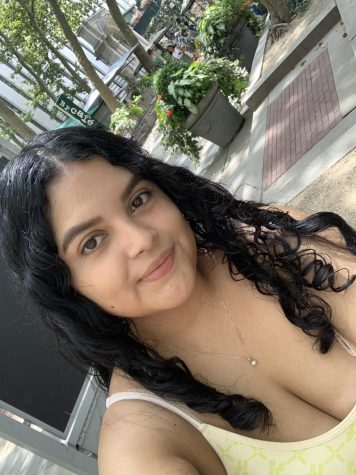 Noelle Ramirez, Impact Staff
Noelle Ramirez is a Junior at Mercy College perusing Journalism to become a Social Media Manager. Noelle enjoys listening to music, especially Bad Bunny,...