Equality and Justice are Hot Topics at Diversity and Inclusion Event
Having a diverse level of partners in a company and the future of America were some of the main topics discussed during last Thursday's panel on Diversity and Inclusion event in Dobbs Ferry.
Mercy College's School of Business hosted "Diversity and Inclusion In Tumultuous Times," a live virtual panel which discussed hard-hitting topics such as the recent Black Lives Matters protests, the ever going discussion of equality in the workforce, and the future of schooling and success across the globe.
The event took place on Nov. 5 and featured keynote speakers, Umran Beba, partner at August Leadership and former PepsiCo Executive. Rachel Cheeks Givan, Global Diversity & Inclusion lead Enabling Functions Global Talent Solutions (GTS) at Pfizer inc and Dr. Skyller Walkes, Assistant Dean of Diversity, Equity, Accessibility & Inclusion at the University of Texas at Austin.
The School of Businesses Dean, Dr. Lloyd Gibson, gave the opening remarks which were then followed by asking the panelists six pre-prepared questions which included asking about each speaker's roles in their companies/universities and how their viewpoints on the ongoing progress with diversity. After the conclusion of the questions, the panel opened up to a question and answer segment where students were able to ask the speaker's questions that were raised throughout the event.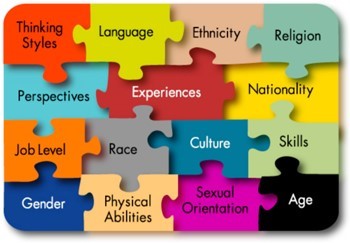 For her topics of focus, Beba discussed how she made a very important change in her life when she decided to leave PepsiCo after working there for over 20 years. She discussed how her main mission at August Leadership is to get the best and most diverse talent so they can be placed in the best positions for them to become future leaders.
One of the best parts of being apart of her company is the interactive involvement she has with different schools around the world, according to Beba. She discussed working with different schools ranging from community colleges to major popular universities. Her objective is to build a pipeline coming from different STEM (Science, Technology, Engineering, and Mathematics) organizations into different high schools, middle schools, and elementary schools through mentoring and programs.
When discussing cybersecurity, Beba stated, "If this is really an important topic, then why are these companies not reaching out to work with different local community colleges, middle schools, and elementary schools?"
Beba says, "If the youth decides to continue with higher education, then these colleges need to gain the right information on what the students need so we can help them succeed with their careers."
Her focus of the conversation then focused on the ongoing topic of diversity and inclusion within the workforce, a topic that each one of the panelists including Beba specializes in. When discussing the ongoing topic of hiring a diverse staff, Beba stated, "We need to respect their experience rather than their skin color."
She mentioned how hiring a more diverse staff is especially important during the new cultural shift the world is facing as America is in an era of more support for those who experience harassment due to their gender, race and ethnicity. She discussed how an increasing amount of training for bosses and managers is essential to becoming more educated on the world of harassment.
"Don't be a bystander be an upstander," says Beba.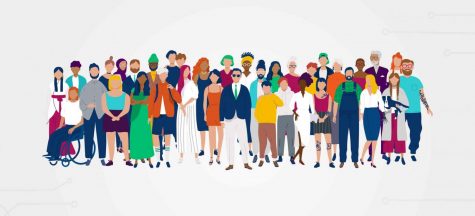 For her discussion topics, Given expanded on diversity and inclusion and discussed some of the best ways to hire those with diversity but making sure they are the most qualified.
"Do we have the right talent? What is their experience?" says Given.
Given also discussed her company's focus on closing health care disparities worldwide. She brought up the current COVID-19 vaccine trials as an example of making sure all people of different minorities are accurately represented and covered with medical insurance. She discussed the importance of making sure all people of color across different minorities and economic levels were covered with insurance in order to make sure enough people are represented in the clinical trials taking place around the world, especially in the United States. She believes that everyone needs to be represented across the trials since the vaccine will (hopefully) be administered to all Americans of different ethnicities.
The conversation then shifted to the continuing social justice issues and protests that have been taking over our country in the past couple of years. She talked about how the recent protests that took place across the summer had changed her as a person and how she operates throughout the workforce. "Usually in the past, we would leave social justice issues at the door and wouldn't bring it into the organization. Given says. "Today we are having courageous conversations and I feel that with what's going on around me, I am able to be vulnerable."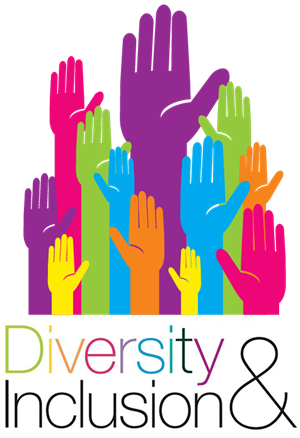 For her discussion, Walkes delved more into the true meaning of diversity in the workforce and the problems that are commonly associated with it.
"The best talent is the diverse talent," says Walkes
She believes that the main goal of companies shouldn't be to only recruit people to come to join their organization but to make sure that these same individuals (especially those of color) feel like they belong and that they can be themselves in their workforce.
"There's nothing worse than being moved to a place then getting there and finding out that you are only there to fill a check box," says Walkes.
The conversation then shifted to the ongoing "Black Lives Matters" protests that has captivated everyone's attention this past year.
Walkes in particular delves more into the killing of George Floyd, an African-American man who was killed by police officers on May 25 in Minneapolis. She discussed how she looked at those who currently protested as two types of activists: those who protested before pre-May 25 and those who have only protested after May 25. She mentioned how the killings of unarmed women and men have been occurring for a very long time going back centuries and while it's great that many are currently protesting even during the midst of another pandemic (COVID-19), that these "murders" are nothing new.
The final discussion that took place was the changing of codes of conduct in the workforce.
Walkes mentioned how in the past, many businesses used to get away with forgoing strict rules of sexual harassment and racial abuse. "As long as they (businesses) weren't breaking the law… most folks were ok with it."
She then went on to praise up and coming millennials who have been on the forefront to force change in the workforce and making sure everyone is treated with respect and dignity.
"We are starting to have expectations that we should be doing better… and that's great!"
Walkes then ended her discussion by recounting a past experience with someone who disrespected her in the workforce.
"I've had a time where my (former) boss would refer to me as a girl even though I was an adult woman. He would call me "Missy" and I had to be courageous to this individual. Who was in a higher power than me."
She then began to end her discussion by stating how we as individuals need to be more vocal without discomfort and speak up when we feel something is wrong.
"I believe most people who hurt someone don't believe they are doing it intestinally but out of ignorance," Walkes states.
She then ended her talk by asking the very important question: "How many risks are you willing to take to get to social change?"
Leave a Comment
About the Contributor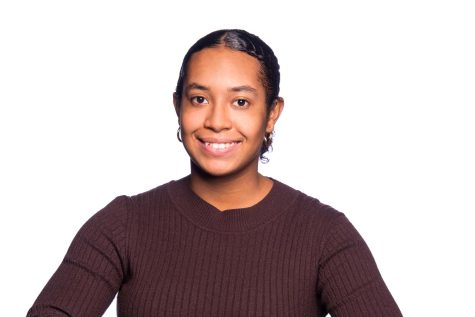 Britney Guzman, Impact Staff
Britney Guzman is a Senior at Mercy College. She writes a column called Quali-Tea News where she discusses her love for cats, Taylor Swift and mental...